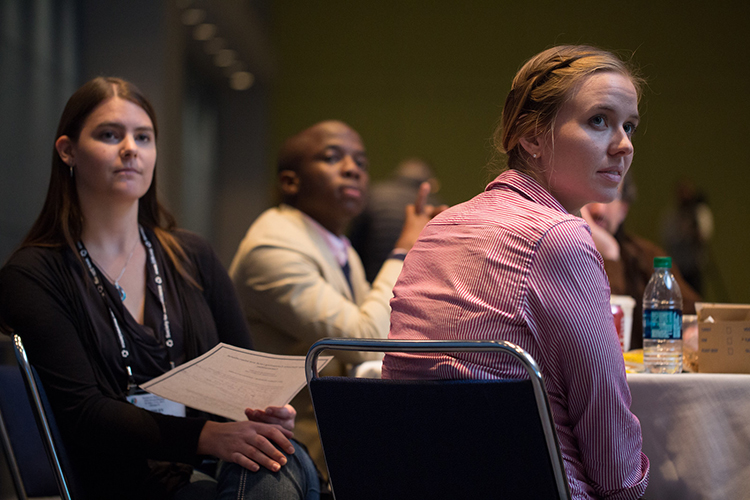 Chapters
Contribute to advancing science education and advocate for public policies that support neuroscience research.
Take part in the 2019 Chapter Video Challenge by creating a video about the importance of brain science. Learn more!
We have nearly 160 global chapters in 47 U.S. states and dozens of countries. SfN chapter members connect to the community and the public, while advancing understanding of the field.
Highlights include:
Scientific lectures, poster sessions, and workshops for members
A Chapters workshop at SfN's annual meeting to exchange best practices and advice
Networking opportunities for students, academics, researchers, and other professionals
Outreach activities such as Brain Awareness Week and Brain Bees
Laboratory tours that invite local policymakers to experience research firsthand
Access to SfN Chapter Grants and Awards
Connect to other chapters and more.

Check out our helpful advice.

Find a chapter in your area.