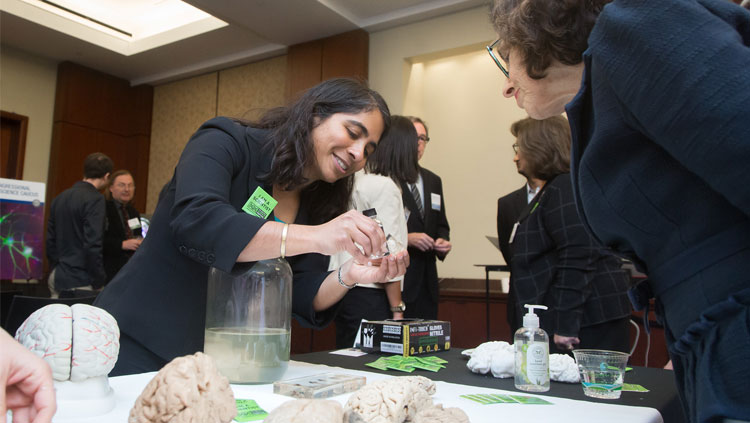 The NeuroAdvocate Challenge
SfN's NeuroAdvocate Challenge paves the way for further advancements in neuroscience by connecting participants with policymakers and the public locally, nationally, and internationally.
Register to attend the virtual Congressional Neuroscience Caucus briefing on COVID-19 and the brain.

The virtual briefing is on Wednesday, June 3 from 3:00 – 4:00 p.m. EDT and will cover how those exposed to COVID-19 may face a heightened risk for a range of brain diseases and disorders.

Download and utilize the new advocacy best practice and video on "Scheduling and Conducting Virtual Meetings with Policymakers and Staff."

These resources help you continue your advocacy efforts by effectively executing virtual meetings with your policymakers and their offices.

Watching the COVID-19 legislative and advocacy town hall event from the SfN Advocacy team.

In this April 28 call, SfN's Advocacy and Training Director, SfN's Advocacy Engagement Manager, and SfN's Legislative Advisors joined NeuroAdvocates from around the country to discuss the current situation on Capitol Hill and how scientists can be engaged virtually.

Check out how and why you should continue to advocate throughout the year.

Whether you are just starting to advocate or are building a community of NeuroAdvocates, you can still continue your science advocacy efforts digitally.

Read and share SfN's Congressional testimony on funding for NIH and NSF in fiscal year 2021.


Even when attention is focused on new and timely issues, Congress still must do its annual work to fund the government. As research spending is a big part of that funding, remind your Congressional offices why agencies that support neuroscience research need to remain a high priority.
About the Challenge
Over the past 50 years, SfN members and other neuroscientists across the globe have been building an interdisciplinary society aimed at advancing scientific exchange, supporting the neuroscience community, educating and engaging the public, and advocating for the field.
In this landmark year, SfN aims to provide an outlet for NeuroAdvocates to come together to show their dedication to the field. As such, SfN has rolled out the NeuroAdvocate Challenge!
All past, present, and future NeuroAdvocates are invited to compete in this challenge, regardless of location and experience.
The challenge is comprised of advocacy activities that can be carried out alongside SfN from Neuroscience 2019 to December of 2020.
Active NeuroAdvocates will be recognized and will have the chance to attend SfN's 15th Capitol Hill Day in 2021.
In order to participate and be eligible, you must sign-up for the challenge. Participants may sign up for the challenge at any time between October 2019 and December 2020, and do not need to attend annual meetings to participate.
In order to be recognized for your accomplishments, please report back and let SfN know what activities you have carried out.
Questions? Reach out to us at advocacy@sfn.org.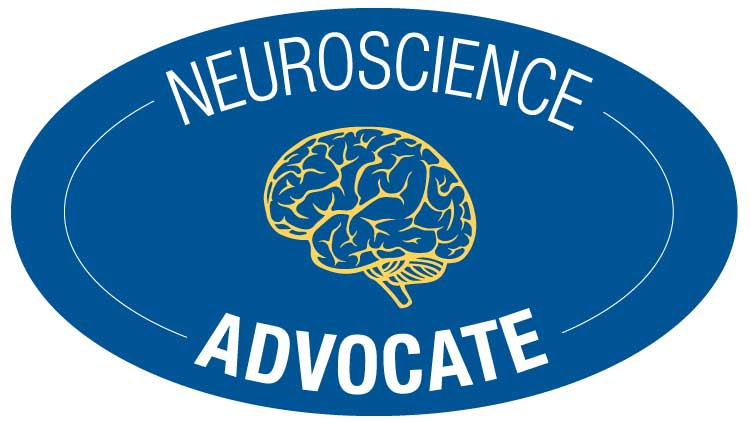 Join the Challenge