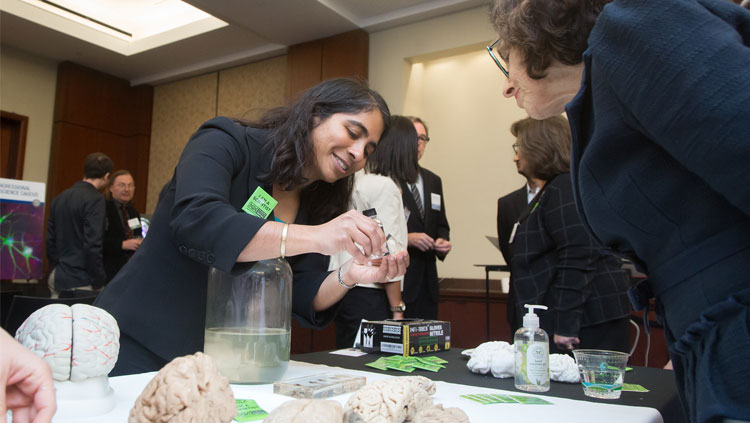 The NeuroAdvocate Challenge
SfN's NeuroAdvocate Challenge paves the way for further advancements in neuroscience by connecting participants with policymakers and the public locally, nationally, and internationally.
Urge Congress to Complete the FY2021 Appropriations Process.

Congress has passed a Continuing Resolution, temporarily avoiding a government shutdown. Contact your members of Congress today, and ask them to complete the FY 2021 appropriations process with an increase to biomedical research funding, including at least $15.5 billion in the next COVID-19 relief package. Additionally, remind your member that animal models in research are already well-regulated and additional regulations and restrictions would have a detrimental effect on research.

Report back any activities you have carried out as part of SfN's NeuroAdvocate Challenge by Dec. 11, 2020.

Let us know all the activities you have completed as the NeuroAdvocate Challenge will wrap up this December. Whether you were participating early in the challenge, followed along over the past few months, or recently started to advocate with SfN – we want to hear from everyone advocating for neuroscience over the past year. Write-in spaces are available for advocacy activities outside the challenge that you have completed each month. Active NeuroAdvocates will be recognized and will have the chance to attend SfN's 15th Capitol Hill Day virtually in 2021.
About the Challenge
Over the past 50 years, SfN members and other neuroscientists across the globe have been building an interdisciplinary society aimed at advancing scientific exchange, supporting the neuroscience community, educating and engaging the public, and advocating for the field.
In this landmark year, SfN aims to provide an outlet for NeuroAdvocates to come together to show their dedication to the field. As such, SfN has rolled out the NeuroAdvocate Challenge.
All past, present, and future NeuroAdvocates are invited to compete in this challenge, regardless of location and experience.
The challenge is comprised of advocacy activities that can be carried out alongside SfN from Neuroscience 2019 to December of 2020.
Active NeuroAdvocates will be recognized and will have the chance to attend SfN's 15th Capitol Hill Day in 2021.
In order to participate and be eligible, you must sign-up for the challenge. Participants may sign up for the challenge at any time between October 2019 and December 2020, and do not need to attend annual meetings to participate.
In order to be recognized for your accomplishments, please report back and let SfN know what activities you have carried out.
Questions? Reach out to us at advocacy@sfn.org.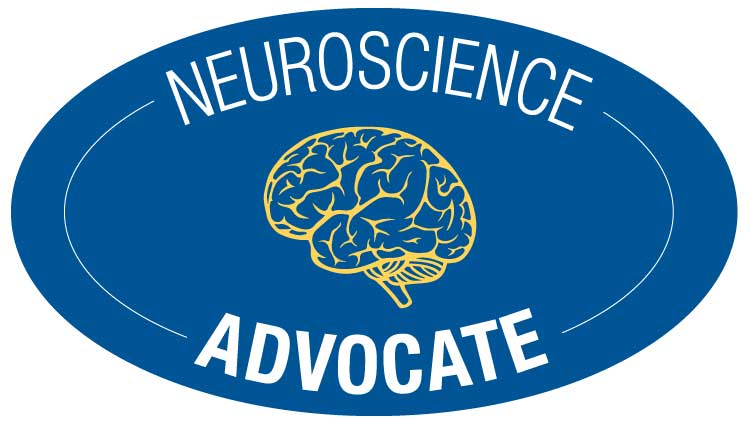 Report Back Your Advocacy Efforts by December 11