Find a Neuroscientist
SfN members are using their expertise to give students unique learning opportunities.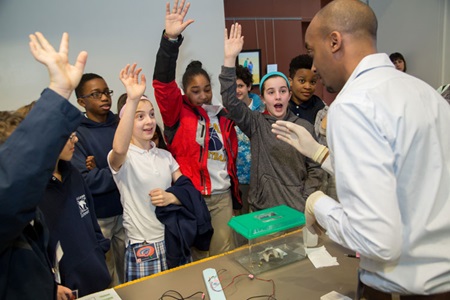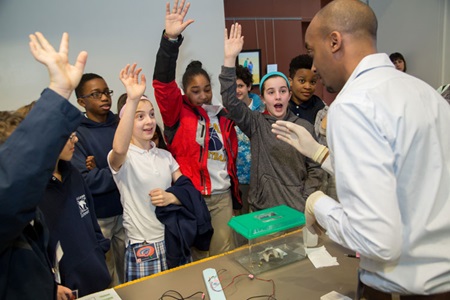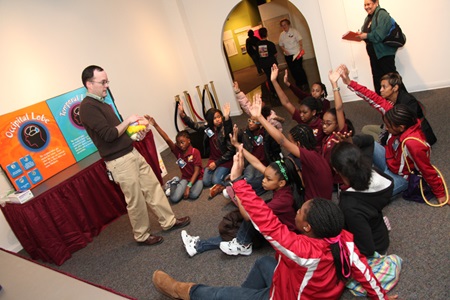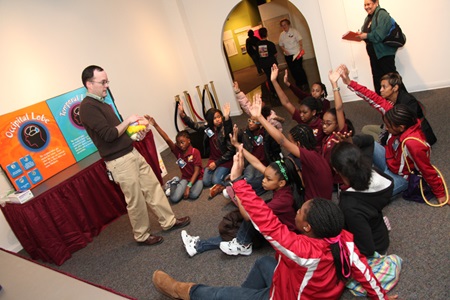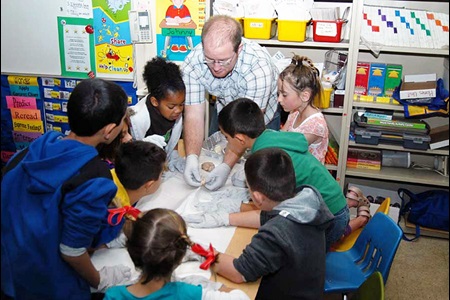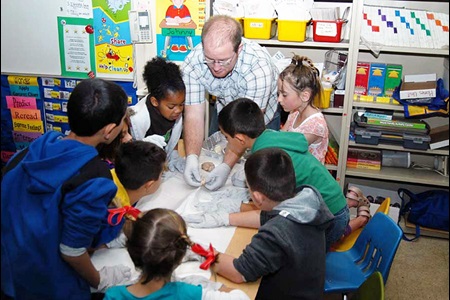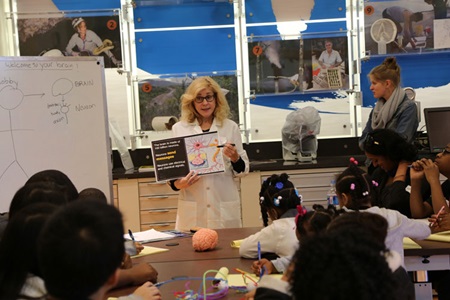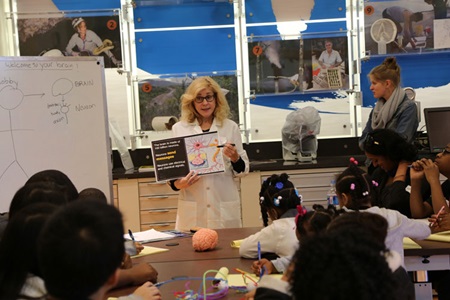 For SfN Members
Educators, students, and members of the general public need your expertise. SfN can pair you with local teachers and others who could use your help.
Login and sign up today to have your contact information appear on a database of members interested in education outreach, and volunteer to be contacted by a teacher, student, or community group near you. Researchers around the world are encouraged to sign up.
Explore free resources to assist with your outreach efforts, provided by SfN and The Dana Foundation. Review lesson plans, hands-on activities, and other educational resources on BrainFacts.org.
For Educators: How the Program Works
Search for researchers around the world through BrainFacts.org. Connect with neuroscientists in your community who are ready to help you learn and teach about the brain.
To arrange a classroom, community, or other public visit by a neuroscientist, search for researchers in your area today. Send an email or call individuals to schedule a visit. Make requests as far in advance as possible.
The neuroscientists are members of the Society for Neuroscience. Most have a PhD or an MD, but some are students. Any neuroscientist SfN connects you with has expressed an interest in establishing correspondences with teachers, students, and members of the public. Some have been giving public presentations to students and people of all ages for many years, whereas others are new to it. SfN offers training at its annual meeting to prepare neuroscientists to bring neuroscience to varied audiences.
Most neuroscientists do not charge for classroom or other public visits, but discuss this with the neuroscientist prior to the visit. You may, for instance, be responsible for providing students or attendees with project materials that tie into the presentation.
Some presentations last an hour. Some are longer. Neuroscientists may want to establish partnerships with a classroom or community group that lasts for several weeks or even months. Circumstances vary depending on the arrangement made between you and the neuroscientist.
Each neuroscientist is responsible for presentation content. Content should be discussed and confirmed before visits.