Achieve Your Marketing Goals by Advertising with SfN
SfN is your connection to the global neuroscience community, offering high-visibility, year-round advertising opportunities to expand your reach, fit your budget, and maximize your investment.
For questions or to book your ad, contact SfN Ad Sales today!
+1 (202) 962-4043 | adsales@sfn.org
Click the thumbnail below to download SfN's 2021 Media Kit.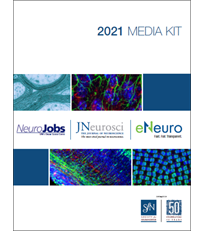 Reach Journal Readers



Website Banners - Reach thousands of research scientists, physicians, and educators with a run-of-site, unlimited impression banner ad on one of SfN's scientific journal websites, JNeurosci or eNeuro.




Email Banners - Reach ~23,000 opt-in subscribers with a leaderboard banner ad in SfN's weekly electronic table of contents (eTOC) emails, featuring the latest research published in JNeurosci.


See Media Kit pages 4–5 for more information about journal advertising.


Newsletter Banners — Reach ~30,000 active SfN members by displaying your leaderboard banner ad in one of SfN's member e-newsletters, Neuroscience Quarterly or Neuroscience Nexus. See Media Kit page 7 for details.




Mailing List Rental — Send a personalized direct mail piece to SfN's members, selecting your target audiences by membership category and geographical location. Rental file includes postal addresses only — emails are not available. For more information or to purchase, email Candy Brecht at cbrecht@marketinggeneral.com.




Sustaining Associate Membership — Reach thousands of SfN members and meeting attendees while helping to maintain vital SfN programs. Learn how to become a Sustaining Associate Member (SAM).


Recruit Top Talent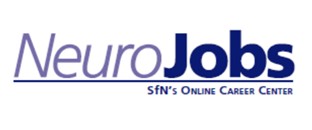 Advertise your open position in SfN's online NeuroJobs Career Center, the world's largest source for neuroscience jobs.