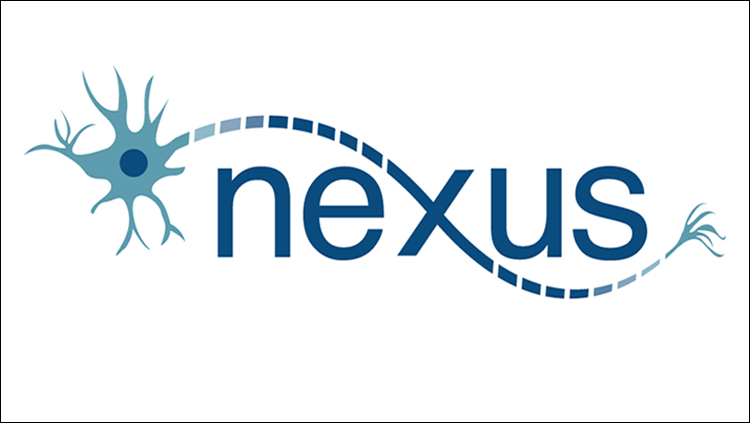 Nexus Member Newsletter
Read the latest issue of SfN's semi-monthly, all-member digital newsletter.
SPOTLIGHT
Don't miss a chance to make sure your voice is represented in SfN's leadership! All regular, emeritus, or postdoc members, check your email for an election passcode and log in to the voting system by Tuesday, May 23, at 5 p.m. EDT.
Get your research ready! Neuroscience 2023 abstract submission will be open from Wednesday, May 31 until Wednesday, June 14, at 5 p.m. EDT. Avoid a last-minute rush by updating your SfN profile and reviewing abstract submission guidelines now.
Nanosymposia can be a great opportunity for abstract submitters to connect with other researchers in their discipline. Learn how to organize a "nano" in Monday's webinar, May 22, at 1 p.m. EDT. Registration is complimentary for SfN members.
Next Tuesday, May 23, at noon EDT, join Chu, Elmenhorst, and JNeurosci Editor-in-Chief Sabine Kastner for Total Sleep Deprivation Increases Brain Age Prediction Reversibly in Multi-site Samples of Young Healthy Adults, an SfN Journals: In Conversation webinar. Registration is complimentary for SfN members.
ANNUAL MEETING
Register for the webinar How to Submit an Impactful Abstract for Neuroscience 2023, Tuesday, June 6, at 3 p.m. EDT. During the webinar, presenters from SfN's Program Committee and Training Advisory Committee will be available for live Q&A. Registration is complimentary for SfN members.
Exhibit at the Graduate School Fair to showcase your institution! The Graduate School Fair is November 11–14 at Neuroscience 2023. Before applying to exhibit, become a 2023 Institutional Program (IP) member of SfN to receive discounted IP Member exhibit fees. Before applying to exhibit, become a 2023 Institutional Program (IP) member of SfN to receive discounted IP Member exhibit fees.
Take advantage of the meeting space and networking opportunities available at Neuroscience 2023 by hosting an on-site satellite event. Learn more and apply today.
Explore the Neuroscience 2022 exhibitors and discover neuroscience-related products and services.
EDUCATION & OUTREACH
Mental disorders, or psychiatric disorders, can develop from both genetic and environmental factors — impacting behavior, mood, and cognition.
And other neuroscience news you may have missed in April 2023.
JOURNALS
In this eNeuro commentary, Singh and colleagues discuss the student perspectives of the divides between researchers and individuals living with spinal cord injury that often create misunderstandings.
eNeuro welcomes Sam Golden and Shella Keilholz as new Reviewing Editors.
In this JNeurosci TechSights, Borst and Leibold provide a concise overview on how to extract important insights from Connectomics data by mathematical methods.
AWARDS AND PRIZES
Postdoc and graduate student abstract submitters can apply for one of SfN's Trainee Professional Development Awards (TPDA) to support their trip to Neuroscience 2023. TPDA applications will be open from Thursday, June 15, until Thursday, June 29, at 5 p.m. EDT.
NEW FROM NEURONLINE
Watch Kip Ludwig discuss how he fosters a better training culture for scientific rigor through transparency, open communication, and diversity.
Explore this podcast series featuring neuroscientists discussing ways to better embed rigor into every part of the scientific process.
TRAINING
In partnership with NINDS on the Foundations on Rigorous Neuroscience Research (FRN) grant, SfN offers many resources on how to increase the rigor and reproducibility of your research.
FRIENDS OF SFN
Gifts to the Friends of SfN Fund support programs and initiatives critical to the field, including Trainee Professional Development Awards (TPDA), opening Thursday, June 15, and BrainFacts.org. In 2023, SfN Council will match your gift to TPDA on a one-to-one basis!
ADVOCACY
Stay up to date with the latest in neuroscience policy news by signing up for the Advocacy Network Newsletter.
Join your fellow NeuroAdvocates in urging Congress to support neuroscience priorities and increase research funding for Fiscal Year 2024. Send your Representative and Senators a message today via SfN's Advocacy Action Center.
The Committee on the State of the Science and Future Needs for Nonhuman Primate Model Systems, released their report Nonhuman Primate Models in Biomedical Research: State of the Science and Future Needs.
Read Research!America's statement on the House GOP's proposed debt limit plan that would have detrimental effects on the future of scientific research.
ACROSS THE FIELD
Subscribe to SfN's Global Events Calendar to stay up to date on events, trainings, and meetings that are neuroscience-focused and hosted by either SfN or a peer organization, or submit your own event.
The FENS Programme Committee welcomes scientists from around the world to submit proposals for symposia and technical workshops highlighting discovery research on every aspect of the brain and nervous system. Submit your proposal by the final deadline of next Monday, May 22.
Research!America is hosting their third annual summit for early career researchers, Reaching the Peak: A Science & Technology Career Summit, throughout the month of June.
Join the National Science Foundation for the Spring 2023 NSF Virtual Grants Conference, to be held during the week of June 5.
Apply for a Collaborative Pairs Pilot Project Awards to support pairs of investigators and their teams to address critical challenges in the neurodegenerative disease field and in areas of fundamental neuroscience. Letters of intent are due by Monday, June 22, 5 p.m. PT.
Register to attend the 2023 PNS Annual Meeting at the Bella Center in Copenhagen, Denmark. The meeting is June 17-20 and will feature the latest international research across specialties in peripheral neuropathy.