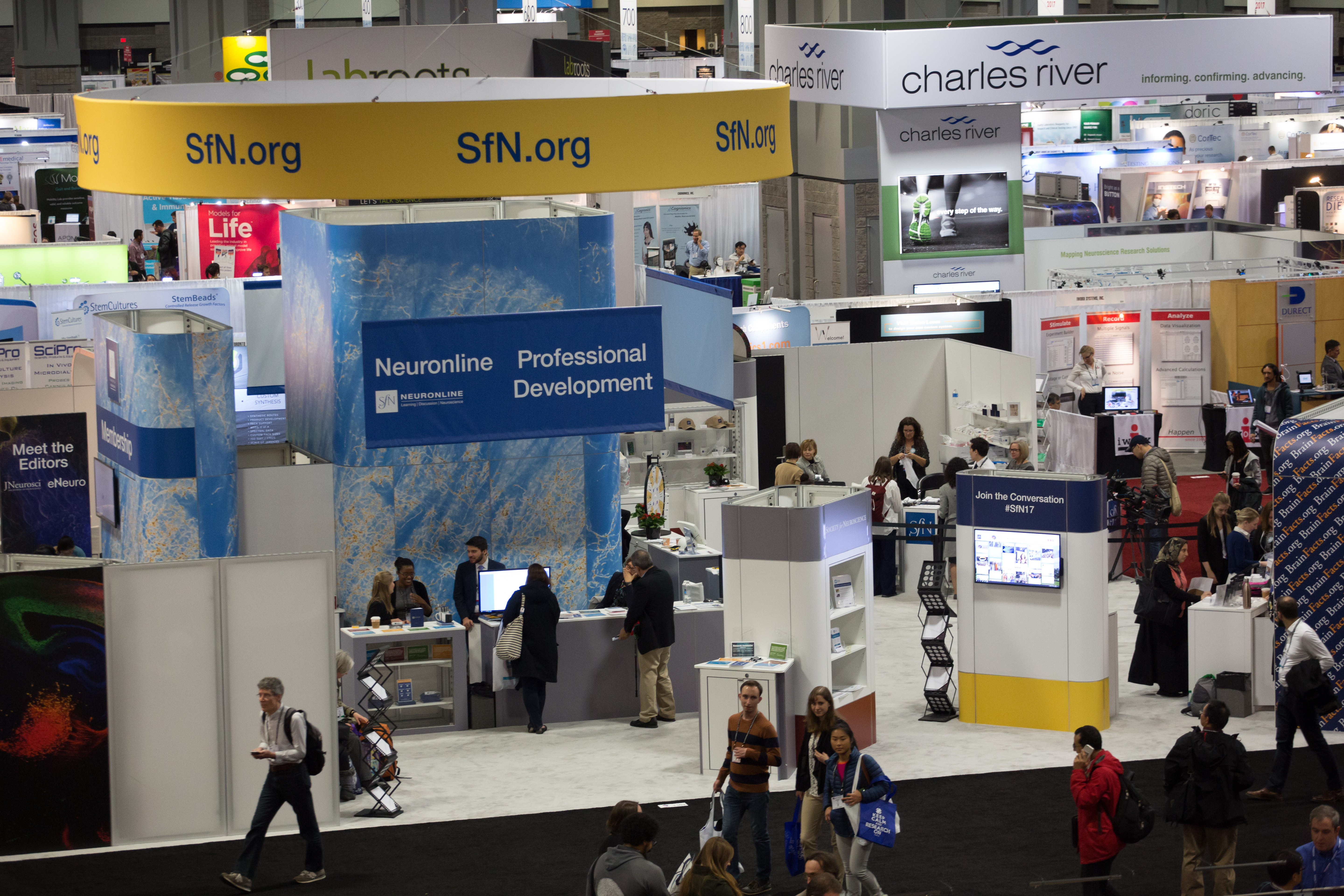 The Society for Neuroscience staff of highly dedicated professionals is passionate about supporting the scientific research, advocacy, and public education activities of SfN members. We foster a culture of creativity, initiative, and excellence, and seek highly motivated, bright, inquisitive, and energetic team players who support our mission. We work in a unique, award-winning, environmentally friendly building and offer excellent employee benefits. Read our Mission and Strategic Plan
Learn more about our organization and connect on LinkedIn.
SfN Benefits
SfN provides a total rewards package that supports your and your family's health as well as your future.
We promote a well-balanced life with generous time off, a 35-hour workweek, and work-from-home flexibility. Employees receive a stipend to support physical, emotional, and mental health as well as technology and commuter expenses. Furthermore, we believe providing professional development to our employees is an investment in their careers and the organization's future. We offer:
Comprehensive health plan through United Healthcare with a fully funded HRA up to $1,500, plus dental and vision coverage through MetLife
Hybrid work environment
39-51 days of annual paid time off depending on seniority, including holidays, vacation, and sick leave
20 days of paid parental leave for new parents
Retirement plans with employer contributions up to 8%
Education assistance
American Society of Association Executives memberships
Employee assistance plans
Life and disability insurance
Flexible spending accounts
Diversity, Equity, and Inclusion
We are committed to the open exchange of scientific information both among scientists and between scientists and the public.
SfN provides equal employment opportunities to all employees and applicants for employment and prohibits discrimination and harassment of any type without regard to race, color, religion, age, sex, national origin, disability status, genetics, protected veteran status, sexual orientation, gender identity or expression, or any other characteristic protected by federal, state or local laws. We are committed to providing access and reasonable accommodation for qualified individuals with disabilities in our employment practices. If you need assistance with the job application process or an accommodation, please let us know by contacting Human Resources.
Our commitment to diversity: Realizing the promise of neuroscience will require diverse voices and many perspectives. From its inception in 1969, the Society has led the way in bringing together scientists of diverse backgrounds to achieve this goal, and diversity is integrated into the Society's mission and strategic plan.
In the U.S., only 7.7 percent of the scientific community is composed of underrepresented minorities. While studies show that minorities share an interest in careers in science and technology at similar rates as white and Asian students, they do not graduate at the same rate. This phenomenon has been labeled the "leaky pipeline."
Worldwide, scientists from diverse backgrounds are making significant contributions to research, yet confront unique challenges accessing teaching and training resources, and strive to bring unique perspectives to the field's growing knowledge base. They seek engagement with the global community.
SfN & Professional Development
SfN greatly values the professional development of its employees not just for the benefit of the organization, but also for the improvement of the employee. We provide benefits in support of:
Professional license and certifications
Professional memberships
Ongoing training and continuing education
Tuition reimbursement for degree programs