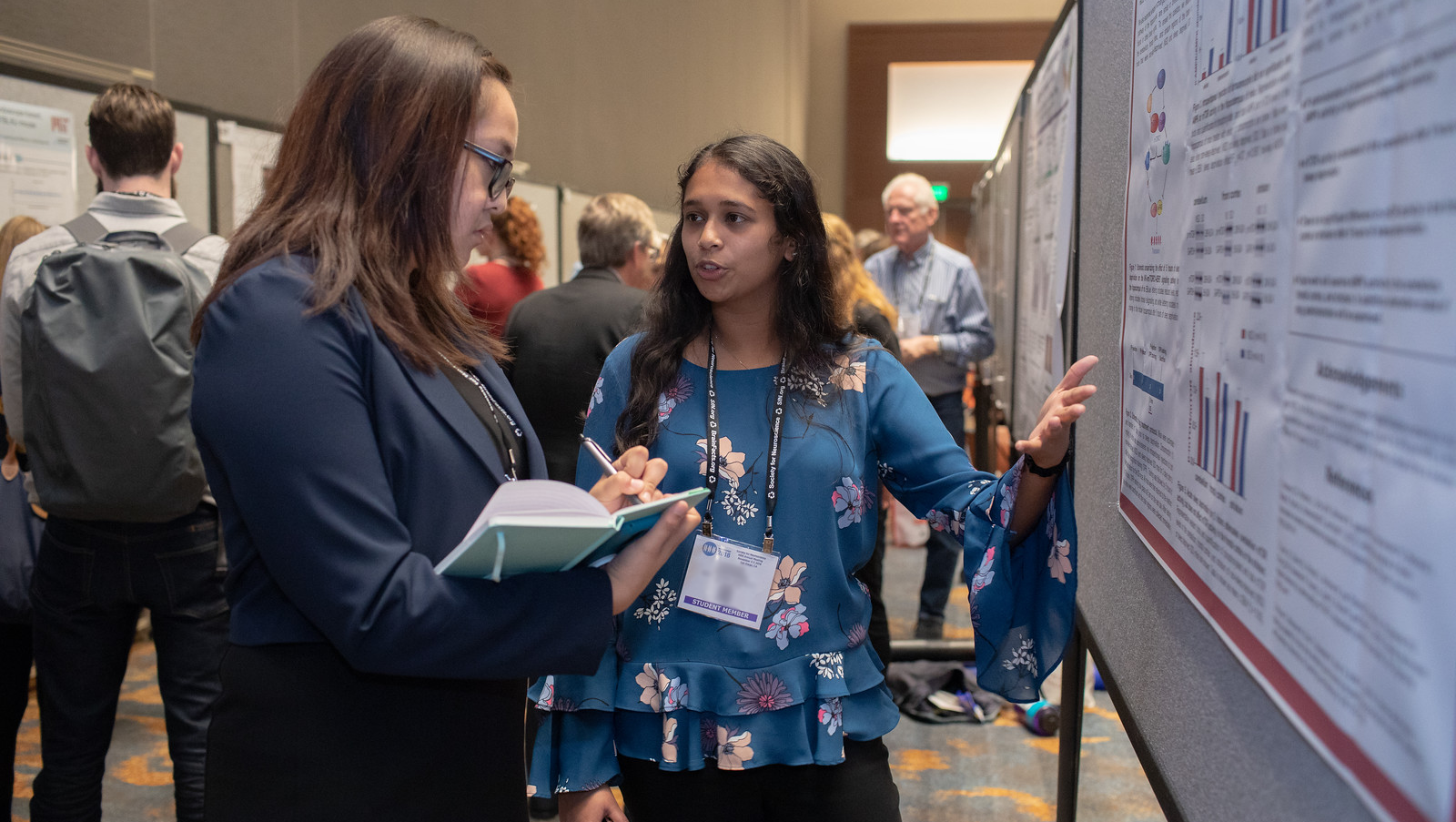 Advance Your Career. Strengthen the Field.
Discover all your SfN membership has to offer with best-in-class resources to help you advance in your career.
Scientific Training Opportunities
Discover SfN awards for students, postdoctoral fellows, and scientists in the field for a decade or less who have contributed remarkable research or achievements.
Delve into the field of neuroscience and its various, fulfilling career options

Equip yourself for career success — from how to find and connect with a mentor to crafting a stand-out resume

Learn about rigor and reproducibility, and share your experience with cultural barriers to conducting rigorous research

Catch up on research across the field in these digests of JNeurosci and eNeuro studies.
Professional Development Opportunities
A year-long online program for young investigators from Latin America and the Caribbean region

Offers mentoring, networking, educational, and professional development opportunities to underrepresented graduate and postdoctoral researchers

A recurrent European program offering state-of-the-art training on current topics in neuroscience

Find Your Next Opportunity