National Volunteer Week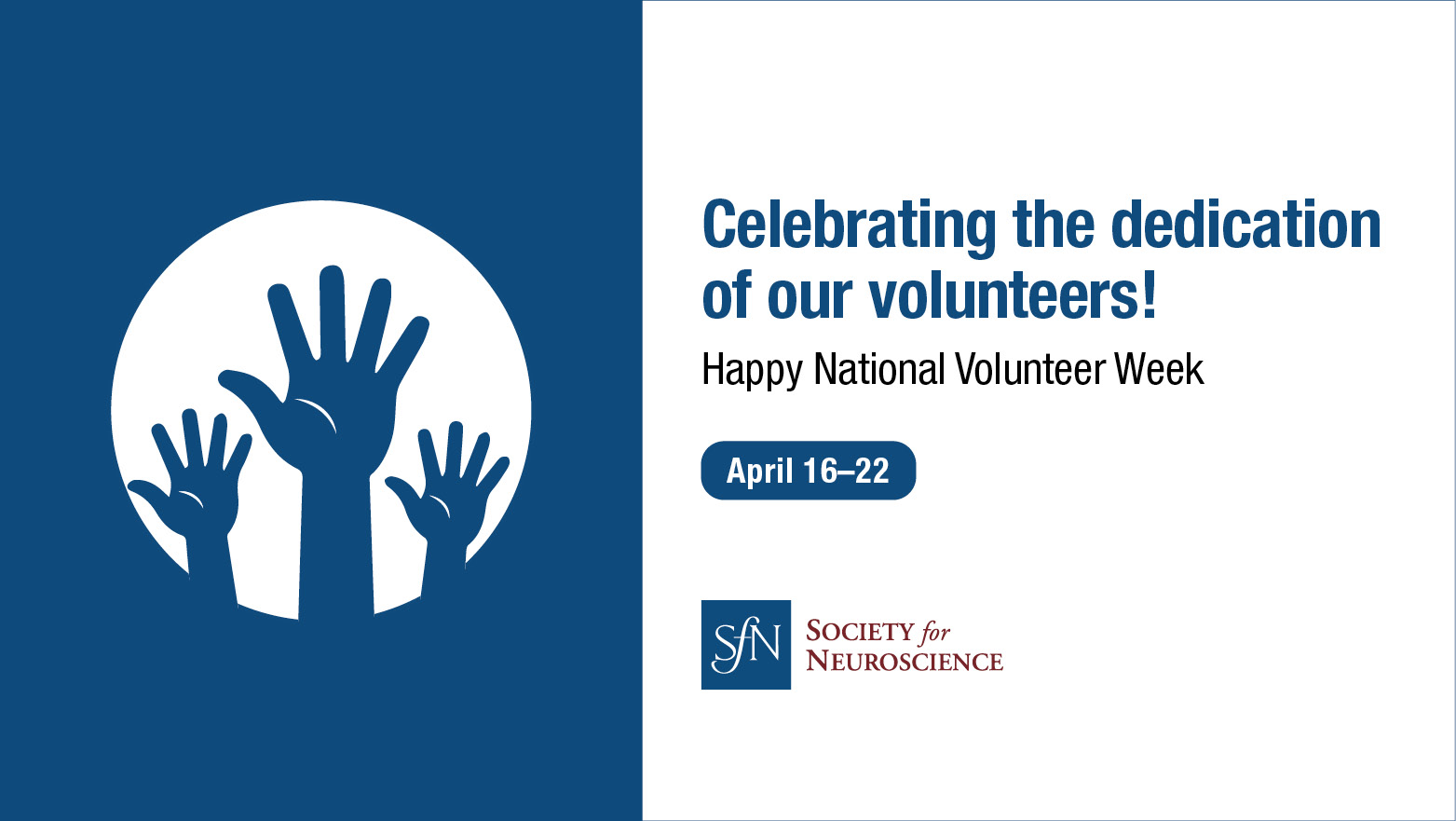 National Volunteer Week (April 16-22) gives SfN a focused occasion to extend its sincere appreciation to its hundreds of volunteers from around the world.
Every year, all of us on the SfN staff look forward to National Volunteer Week. It affords us the opportunity to reflect on and celebrate the power of volunteer service and recognize the direct impact volunteers have in guiding, bettering, and helping to transform their respective communities. We honor the exceptional contributions of the many individuals who commit themselves to SfN to help address the diverse and ever-changing needs of the field.
Our volunteers are at the heart of SfN's efforts to advance the understanding of the brain and nervous system. Every year, SfN members from all career stages contribute their time, energy, support, and expertise by serving as volunteer leaders that help shape the Society's programs, events and publications; promoting public engagement with neuroscience research; and encouraging future generations of neuroscientists to join the field. Our volunteers inspire and challenge us to do better so that SfN can continue to serve as a foundation for the global neuroscience community.
Thank you to all of you who have donated so generously to promote the advancement of neuroscience. I truly appreciate your enduring support.