Future of Neuroscience: Benjamin Life
"Future of Neuroscience" is a series of interviews with rising members of the field. A forward-looking complement to SfN's "History of Neuroscience" autobiographies of distinguished researchers, interviewees reflect on their emerging careers and share thoughts on where they believe neuroscience is headed.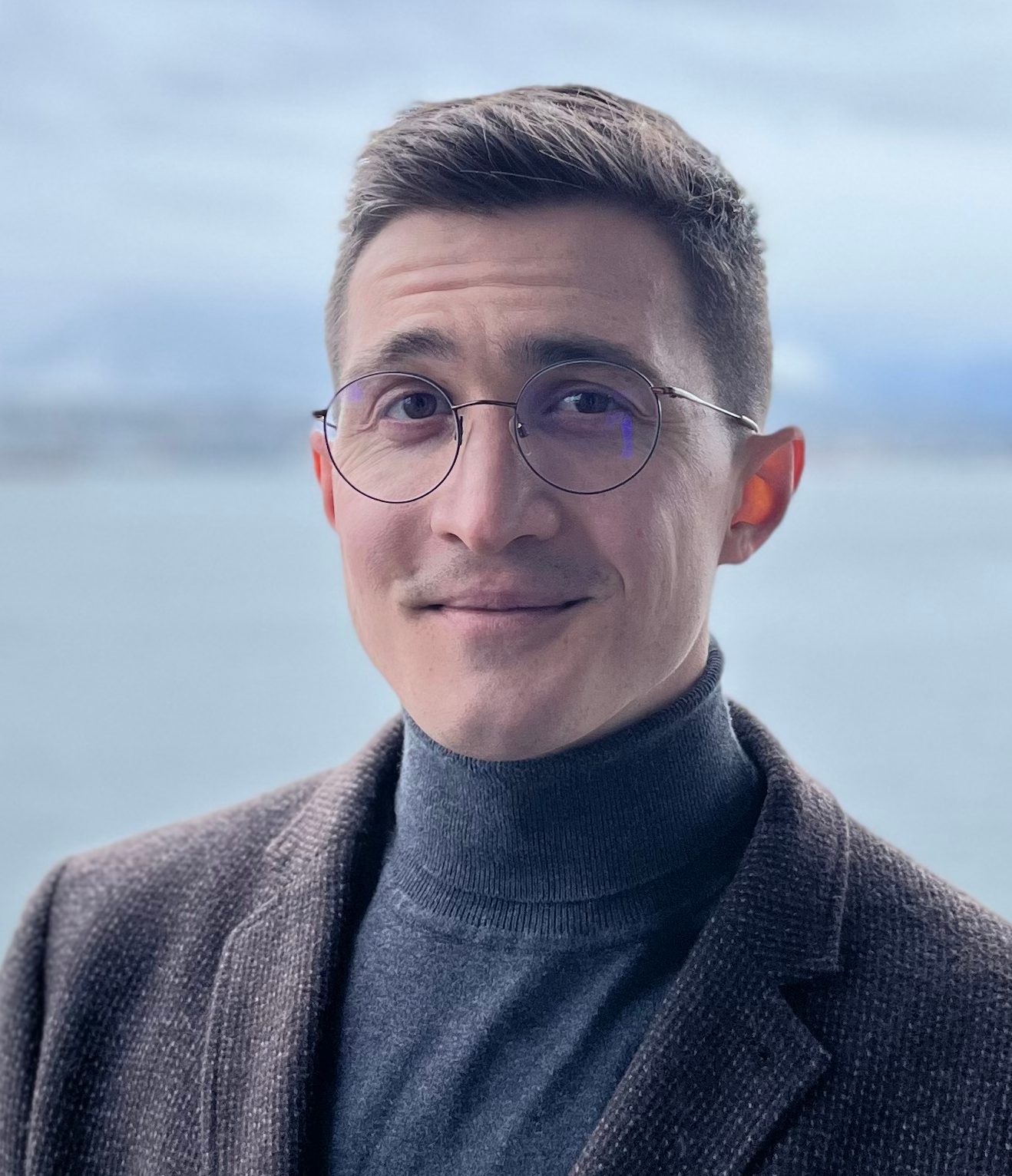 Benjamin Life
Benjamin Life is an autistic neuroscientist, artist, and optimist. He is approaching neuroscience from the ground up, having obtained a BSc in Biochemistry from the University of British Columbia (UBC) and is currently pursuing a PhD in Medical Genetics in the Leavitt Lab at UBC. Benjamin began his graduate research studying mouse models of frontotemporal dementia. An unexpected finding in one of the transgenic lines sparked his interest in autism genetics. Benjamin learned that doing a PhD in autism is a pretty good way to learn that you're autistic. He has been sharing his autistic joy with the world ever since.
Benjamin is an active member of the Equity, Diversity, and Inclusivity Trainee Committee in the department of Medical Genetics at UBC. In his spare time, Benjamin has written an autobiographical comic book and released a feature length documentary about birds. He now spends his time passionately advocating for the depathologization of autism.
Neuroscience Quarterly (NQ): Why did you choose to pursue a career in neuroscience?
Ben Life (BL): I'm interested in understanding myself and others. We're learning that our biology influences how we behave and how we react to situations. Neuroscience offers a framework for understanding who we are and why we are that way. My background is in biochemistry and these days I'm really passionate about behavior genetics. I like to say that I'm pursuing a molecular understanding of the self. I also get really excited about neuroscience because it's translatable. The field's making so much progress in understanding and treating these devastating neurological diseases. I'm hopeful about the future of neuroscience and all the good it can do.
NQ: What is your area of research and what drew you to it?
BL: At parties, I tell people that I study mouse autism, and that's true, but it's not the whole truth. I study a gene called progranulin. Mutations in this gene are a major genetic cause of frontotemporal dementia, but it also appears to be involved in Alzheimer's Disease and autism. I'm trying to understand progranulin's role in each of these conditions. Progranulin research really appealed to me because we know it's important in health and disease, but nobody knows what it does. The game is afoot. We got ourselves a mystery on our hands, but that's not all. Phylogenetic analysis suggests that this gene first evolved over a billion years ago. So it's not just a regular everyday mystery — it's a really old mystery, and I find that exciting.
NQ: What are some difficulties you faced while pursuing your career and how did you navigate these challenges?
BL: I blew out my knee shortly before starting grad school and spent the first two years of my PhD disabled and living with chronic pain. I can say with certainty that that was the most difficult time in my life, personally and professionally. It's hard to do anything when you're in pain, least of all research. But I woke up every day and tried my best. How did I navigate it? With the support of my friends, family, and colleagues. I think the major turning point for me was understanding the depth and complexity of the injury. For a long time, I saw specialists that tried to treat the injury, but I really needed someone to treat me as an individual instead of just a diagnosis. That experience has had a profound impact on my research goals, showing me the value of putting the patient first.
NQ: How does your experience as a person with autism inform your approach to research?
BL: I was doing research before I knew I was autistic. It took two years of studying autism for me to invite autism into my own life. I was 25 when I learned this about myself, and when I did, everything got easier.
It took two years of studying autism for me to invite autism into my own life. I was 25 when I learned this about myself, and when I did, everything got easier.
Who I was, who I am, just immediately made more sense. But this is a relatively new thing for me. I'm still learning about what autism means to me and how it colors my research experience and my life experience. I think I will have more to say about this question in a few years, but what I will say today is neurodivergent people think differently. In my experience, it's easier for me to think outside the box than it is to think inside it. I view being autistic in research as a biological predisposition for finding new approaches to research questions.
NQ: Are there any lessons or insights that you wish you could share with the wider autism research community?
BL: When I first started studying autism and before I began my own journey with it, I had the opportunity to speak to an autistic woman about her experience. She told me in no uncertain terms that while being autistic was sometimes challenging for her, it was a part of who she was. It was a part of herself that she loved and something that she would never want to change. This had a profound impact on the way I conceptualize therapeutic development for autism. Suddenly we're talking about symptom management instead of pursuing something curative. So to the autism research community — ask the autistic people in your life about their experience. Ask your patients about it. Ask everybody about it. You will learn such wonderful things.
NQ: What are some things you wish more people knew about autism?
BL: Autism is not a disease. It's a way of being. Every person with autism has a unique experience, and for some that experience is more difficult than others. But there is a common set of strengths and weaknesses. It's my hope that more people will come to see the beautiful positive traits that permeate the autistic community. Often I hear the autistic trait of restricted interests portrayed as a negative thing, but if you have ever had the privilege of sharing an autistic person's joy for something they are passionate about, I believe you would understand this to be nothing short of magnificent. I'm hopeful that people will begin thinking of autism as more of an identity than a disease. And in doing so, embrace it as a vehicle to better understand themselves and others.
I'm hopeful that people will begin thinking of autism as more of an identity than a disease.
NQ: What challenges does the field neuroscience face, and how would you like to see the field overcome them?
BL: I think the most important conversation in neuroscience right now is about equity, diversity, and inclusivity. We need to uplift diverse perspectives and improve accessibility for all, especially marginalized communities. This is important in every field, but it's absolutely critical in neuroscience. If we want to understand the mysteries of the mind, we need everybody at the table. The research question that excites you most will benefit from diverse perspectives. How do we improve diversity in neuroscience? I think it starts with the individual. Ask your colleagues what you can do to better support them. Listen, learn, commit to making your professional environment a safe and welcoming place. I'm really hopeful about the future, and I've seen a lot of positive changes in the field. At Neuroscience 2022, I had the privilege of attending a diversity and inclusivity workshop organized by Jennifer Honeycutt called "Beyond the Rainbow." It was really educational and empowering. The field of neuroscience will be better off if neuroscience organizations continue to host – and neuroscientists attend – workshops like it.