Message From the President: Value in Community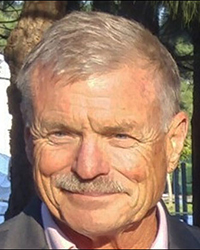 Oswald Steward
It's an exciting time of year with Neuroscience 2023 becoming more real now that abstracts have been submitted and Program Committee is busy sessioning. But before I go into some of the annual meeting's highlights, I want to share the results from SfN's 2023 member survey that many of you completed.
There were three key takeaways from the member survey, all of which aligned with results from past surveys. First and foremost, 83% of members surveyed were very satisfied or somewhat satisfied with SfN membership. This is obviously excellent news and confirms that what our Society is offering to our community is valued. Second, the most common reasons people join SfN are to submit an abstract to the annual meeting, connect with peers, take advantage of the annual meeting registration discount, and to advance their career. Here we see that presenting at the annual meeting drives many to become members, in addition to individual- and community-focused interests. Finally, the top reason members don't renew their membership is because they won't be attending the annual meeting that year. This is understandable and SfN is continuing to add and improve year-round virtual programming, such as the creation of Neuro Current: An SfN Journals Podcast to increase availability of content to SfN members outside the annual meeting.
In short, the gathering of our community at the annual meeting remains the overwhelming reason that neuroscientists are satisfied with the value of SfN membership. Going forward, the challenge will be to further develop more programming that creates value all year long for members anywhere in the world whether or not they are able to attend the annual meeting that year.
Speaking of the annual meeting, I am quite excited for the four Presidential Special Lectures at Neuroscience 2023. Together, the lecturers and their talks represent the diversity of neuroscience, offering something of interest to every annual meeting attendee.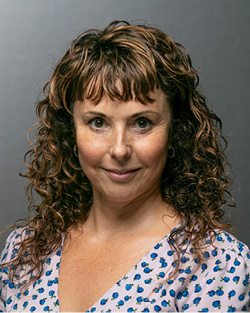 Sarah J. Tabrizi
Sarah J. Tabrizi, MD, PhD, of the University College London (UCL) Queen Square Institute of Neurology and the UK Dementia Research Institute at UCL, will describe her work on new genetic therapies for Huntington's disease and similar neurodegenerative diseases. It will cover the preclinical-to-clinical translation pathway, challenges and opportunities, critical learnings from success and failures, and the new phase of development of these genetic therapies.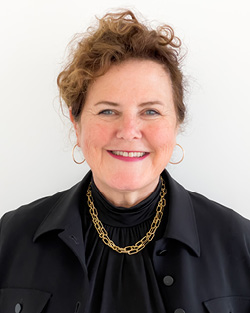 Erin M. Schuman
Erin Margaret Schuman, PhD, of the Max Planck Institute for Brain Research, will lead us through her examination of how stability in neuronal processes can be brought about by local cell biological processes. She is one of the three recipients of the 2023 Brain Prize.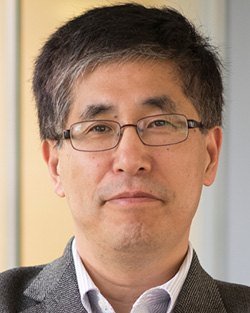 Zhigang He
Zhigang He, PhD, of Boston's Children's Hospital, will discuss the reasons underlying the failure of axon regeneration in the adult central nervous system, and progress in developing pro-regenerative strategies in experimental injury models. He will highlight the challenges and promises of advancing these findings towards effective neural repair treatments.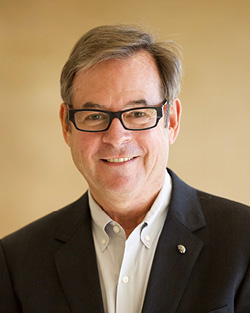 Richard L. Huganir
Richard L. Huganir, PhD, will share his lab's work elucidating mechanisms regulating AMPA and NMDA receptors, major excitatory neurotransmitter receptors in the central nervous system. These studies show that receptor regulation is a major determinant of animal behavior in health and disease.
Similar to last year, Neuroscience 2023 will offer a virtual component to the meeting. The virtual component is the best opportunity for anyone from around the world who is not able to attend in-person to present a poster and view livestream lectures and select symposia and minisymposia without having to travel to Washington, D.C. In response to feedback from Neuroscience 2022, virtual posters will require uploading a PDF with the option of submitting a video, rather than requiring a video with an optional PDF. I encourage you to learn more about the Neuroscience 2023 Virtual Component if you're uncertain about whether you'll be able to attend in person this year.