Congress Behind the Scenes: How Congressional Staff Affect Science
No matter your niche in neuroscience, federal support is crucial. To effectively engage policymakers, you need to understand the congressional processes and players most relevant to your research. This webinar explores the committees and subcommittees involved in neuroscience and how legislative staffers play a role in your advocacy efforts.
Also watch From Congress to Your Lab: How Federal Funding Affects Your Science to learn why your voice matters in the fight for science funding and how you can get involved.
---
Moderator

Anne Young
Anne Young is chair of SfN's Government and Public Affairs (GPA) Committee, former neurology chief of Massachusetts General Hospital, and distinguished Julieanne Dorn professor of neurology at Harvard Medical School. Her research and neurology practice focus on neurodegenerative disorders such as Parkinson's disease. She has been involved in advocacy throughout her service on the GPA Committee and during her tenure as president of SfN from 2003 to 2004.
Speakers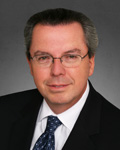 Lyle B. Dennis
Lyle B. Dennis is a partner in Cavarocchi-Ruscio-Dennis Associates (CRD), a government relations firm in Washington, DC, where he has been since 1994. Prior to joining the firm, he directed the State of New Jersey's Washington, DC Office, where he was the governor's chief liaison with the Congress, White House, and the executive branch. Prior to that position, Lyle served as chief of staff for 12 years to Congressman Bernard J. Dwyer of New Jersey, a member of the House Appropriations Committee and of the House Budget Committee. He holds a master's degree in Political Science from the prestigious Eagleton Institute of Politics at Rutgers University.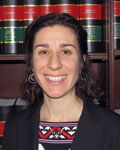 Dahlia Sokolov
Dahlia Sokolov is the Democratic staff director for the Research & Technology Subcommittee of the House Committee on Science, Space, and Technology. In this role, Dahlia advises committee members on oversight and legislative issues regarding the National Science Foundation; the National Institute of Standards and Technology; interagency R&D initiatives, including the national nanotechnology and information technology programs; STEM education across the federal government; international S&T cooperation; federal policies for university research; all matters relating to competitiveness, technology, standards, and innovation; and R&D at the Departments of Transportation and Homeland Security. During her first two years with the committee, Dahlia worked on energy issues, including nuclear energy R&D. Dahlia joined the committee staff as an American Institute of Physics Congressional fellow in 2004 and joined the professional staff in 2005. She previously served under the leadership of former Chairmen Boehlert and Gordon, and is now serving under the leadership of Ranking Member Eddie Bernice Johnson. Before coming to Congress, Dahlia completed a postdoctoral research fellowship at the National Cancer Institute. She has a PhD in Bioengineering from the University of Washington and a BS in Engineering Physics from the University of California at Berkeley.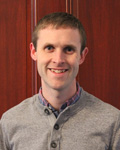 Tuley Wright
Tuley Wright is the legislative director for Rep. Frank Pallone, Jr. of New Jersey. Congressman Pallone is the ranking member of the House Committee on Energy and Commerce, which has broad jurisdiction including energy, health care, telecommunications, and environmental policy.