Emanuel DiCicco-Bloom
Administrative Accomplishments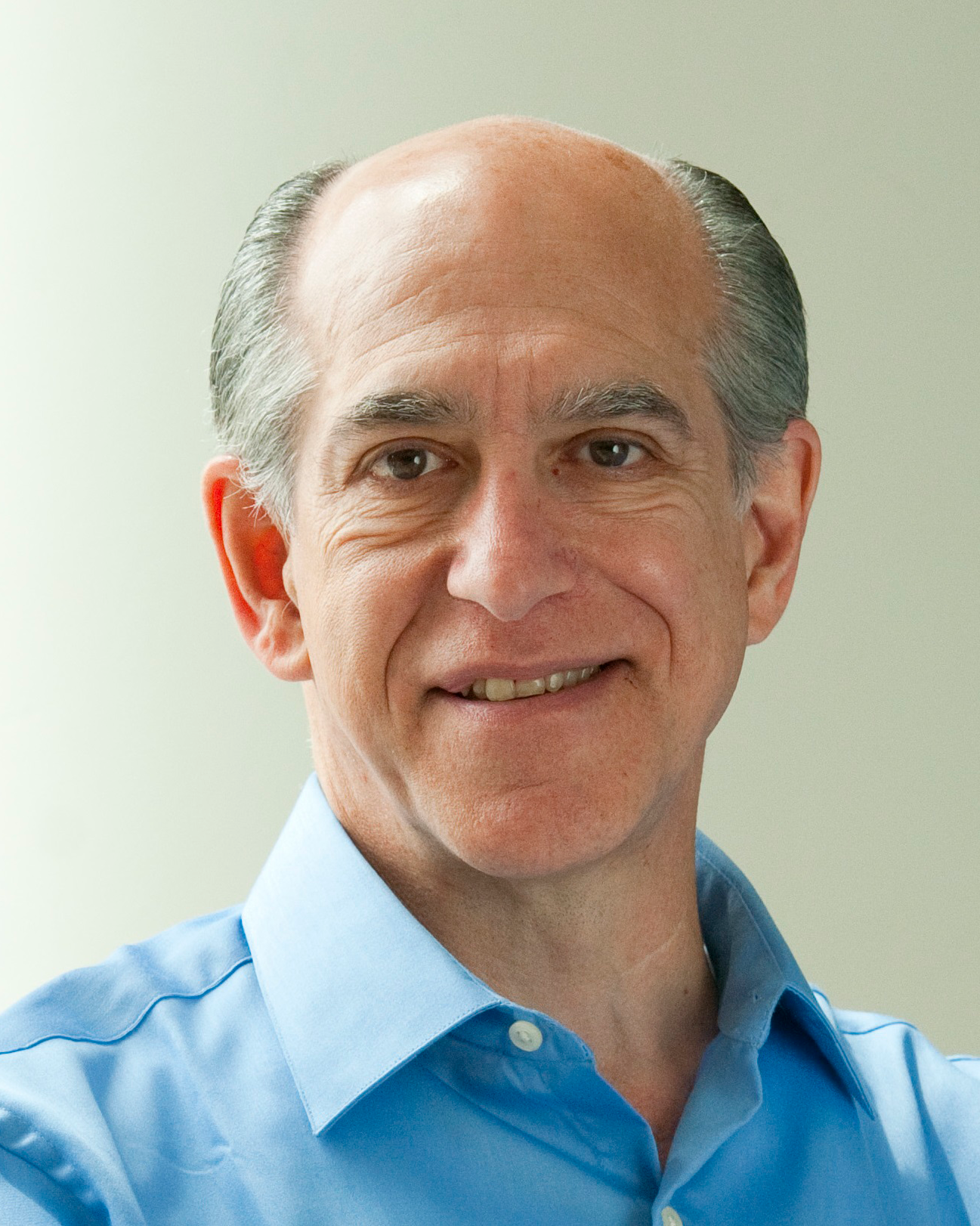 I seek the Treasurer-Elect position. I am deeply committed to promoting SfN's missions and programs including: global scientific exchange, career development from trainee to senior scientist, cultural diversity, and explaining the value of neuroscience discoveries to society. To sustain these goals, we must maintain adequate resources for financial challenges and strategic opportunities. I bring broad knowledge and experience. I currently serve on SfN's Audit Committee, and previously was a councilor (2013-2017), and a member of Government and Public Affairs (2011-2014) and Public Education and Communications (2007-2011) Committees. Further, as Scientific Rigor Working Group co-chair and PI of SfN's R25 TMEDR grant, we created 'best practice' guidelines, educational webinars, and professional development and Virtual Online symposia. Over my career, I have guided research priorities for foundations and government agencies dedicated to neurodevelopmental disorders and autism. For International Society for Autism Research (2006-present), I served as scientific program chair (London-2008) and co-chair (Philadelphia-2010), scheduling three-day meetings and reviewing/sessioning ~1000 abstracts. These basic and clinical experiences inform my current role as chair of the NIH Developmental Brain Disorders study section and motivate my goals to communicate the value of basic, translational, and clinical neuroscience for human health. As advisor to Philadelphia Eagles Autism Challenge, I organize the expert panel review process for research applications, and guide the distribution of $2.5 million in funds.
| Degree | Institute | Year Earned |
| --- | --- | --- |
| BA | Princeton University | 1973 |
| MD | Cornell University Medical College | 1977 |
| Post-Doctoral Fellow | Developmental Neurology, Ira B. Black, MD, mentor, Cornell University Medical College | 1980 |
| Pediatrics | New York Hospital-Cornell Medical Center | 1982 |
| Pediatric Neurology | New York Hospital-Cornell Medical Center | 1985 |
Research Areas
My main area of interest is nervous system development and how its abnormalities contribute to diseases of the human brain. Based on pioneering studies of neurogenesis, we examine growth factor regulation of proliferation, cell fate determination, and survival of neural precursors from cerebral cortex, hippocampus, and cerebellum, as well as the negative impacts of environmental toxins and disease related genes. With this focus on developmental neurogenesis, we are now creating human induced pluripotent stem cells and neural precursors from those with idiopathic autism, and comparing them to genetically defined disorders, with the goal of defining neurobiological phenotypes and manipulating abnormal signaling pathways to ultimately identify targets for therapeutic intervention.
Current Position(s) at Current Institution
I am a Professor of Neuroscience and Cell Biology (NCB) and Pediatrics (Child Neurology & Neurodevelopmental Disabilities) at Rutgers Robert Wood Johnson Medical School (RWJMS), where I chair the RWJMS Academic Standing Committee and serve on Continuing Medical Education Committee. In NCB, I serve on Faculty Mentoring and Appointments & Promotions committees. At Rutgers University, I serve on Scientific Advisory Boards of Child Health Institute of NJ, Brain Health Institute, and Children's Specialized Hospital. I am a Founding Member and Advisor to Rutgers Eagleton Science & Policy Workshop. I currently serve on Center for Advanced Biotechnology & Medicine/NCB faculty search committee. For RWJMS medical students, I lecture in the Neuron, Brain, and Behavior course, and facilitate clinical case studies. I teach RWJMS and Princeton University graduate students in human neuroanatomy lab, and I direct the graduate Molecular Regulation of Neurogenesis and co-direct the Neurodevelopmental Disorders courses. I train medical students, physicians, and neurology/psychiatry fellows in child neurology clinic; and lecture students in neuroscience, toxicology, and development graduate programs. I have mentored 16 PhD students, 14 Postdoctoral fellows, and more than 125 high school, undergraduate, medical, and graduate students in my laboratory.
Memberships
| Organization | Position Held | Year(s) |
| --- | --- | --- |
| Society for Neuroscience | Audit Committee | 2017–2020 |
| | Principle Investigator, SfN R25DA041326, Promoting Awareness and Knowledge to Enhance Scientific Rigor in Neuroscience | 2015–2018 |
| | Councilor | 2013–2017 |
| | Scientific Rigor Working Group/Co-Chair | 2013–2016 |
| | Government & Public Affairs Committee | 2011–2013 |
| | Public Education and Communication Committee/Press Conference Planning | 2007–2011 |
| | Capitol Hill Day | 2007, 2012–2015, 2017 |
| International Society for Autism Research | Governing Board | 2006–2010 |
| | Program Chair/Co-Chair | 2008, 2010 |
| | Scientific Program Committee | 2006–2016 |
| | Abstract Reviewer | 2006–Present |
| SfN — Neurobiology of Disease Workshop | Advisory Committee | 2005–Present |
| | Workshop Director: The Developmental Neurobiology of ASD | 2005 |
Service Positions
Editorial Boards
| Publication | Position Held | Year(s) |
| --- | --- | --- |
| J of Neurodevelopmental Disorders | Editorial Board | 2017–Present |
| Molecular Autism | Editorial Board | 2010–Present |
| Frontiers in Neurogenesis | Editorial Board | 2009–Present |
| Autism Research | Founding Editorial Board | 2007–Present |
| J of Histochemistry & Cytochemistry | Editorial Board | 2006–Present |
| J of Molecular Neuroscience | Editorial Board | 2002–Present |
| International Journal of Developmental Neuroscience | Section Editor: Autism | 1998–Present |
| Journal of Neuroscience Research | Advisory and Guest Editor | 1997–Present |
Other Service Positions
| Organization | Position Held | Year(s) |
| --- | --- | --- |
| American Brain Coalition (ABC) | Board of Directors | 2018–2021 |
| Eagles Autism Challenge | Scientific Advisor | 2018–Present |
| NIH/CSR Study Section, Developmental Brain Disorders | Chair | 2018–2020 |
| | Full Standing Member | 2016–2022 |
| | Ad Hoc Member | 2011–2016 |
| American Brain Coalition — Society for Neuroscience | Congressional Neuroscience Caucus | 2017 |
| Autism Science Foundation | Scientific Advisory Board | 2009–Present |
| Dana Alliance for Brain Initiatives | Elected Member | 2013–Present |
| Children's Specialized Hospital | Scientific Advisory Comm. | 2013–Present |
| DOD — Autism Research Program | Integration Panel | 2007 |
| | Peer Reviewer | 2009, 2012 |
| Autism Speaks | Board of Directors | 2006–2009 |
| | Scientific Advisory Board | 2006–2013 |
| Autism Tissue Program (Brain Bank) | Executive Committee | 2005–2014 |
| | Tissue Advisory Board | 2005–2014 |
| New Jersey Commission on Brain Injury Research | Member | 2005–2011 |
| | Chair | 2008–2011 |
| National Alliance for Autism Research (NAAR) | Scientific Advisory Board | 1996–2006 |
| | Medical Affairs Committee | 2001–2006 |
Science Biography
My main area of interest is nervous system development and how abnormalities contribute to brain disease. As a physician-scientist, I am motivated to share knowledge of brain development and scientific discovery with the public, advising advocacy organizations and government agencies on how basic research can help address neurodevelopmental disorders. Building on our pioneering studies of neurogenesis, we defined how extracellular signals, receptors, and genes regulate signaling pathways that control proliferation to produce neurons in diverse regions including the cerebellum, cerebral cortex, and hippocampus. Importantly, mechanisms that stimulated or inhibited neurogenesis in culture reliably translated to living animals. More recently, we recognized a gap in our understanding of how genetic and environmental factors that contribute to autism act on the developing fetus. While mouse models implicate effects on behavior, and brain structures, circuits, and synapses, murine cerebral cortex is generated in only six days, whereas the human cortex takes six months. Thus, we now focus attention on human neural precursor cells generated from individuals with idiopathic and genetically-defined autism, which maintain their person-specific genetic signatures and are revealing common neurobiological phenotypes.
Since cerebellar abnormalities are repeatedly observed in autism neuropathology, a previous focus was on developmental roles of hindbrain patterning gene, Engrailed-2, a common risk variant. We found that gene deletion had effects not only on the cerebellum and hindbrain where monoamine neurons reside, but also secondary effects on monoaminergic target forebrain regions. This model indicates that developmental regulatory genes that may contribute to ASD risk likely have both cell autonomous and non-cell autonomous effects that impact neural connectivity, an autism dysfunction well-documented on human neuroimaging. Current studies are examining how stressful experiences interact with genetic vulnerabilities.
Another major focus has been the cerebral cortex, which mediates sophisticated cognitive and social abilities. While different regions serve distinct functions, they all exhibit the common six-layer cytoarchitecture, with deeper layer neurogenesis preceding upper layers. We sought to understand several issues: What signals determine when precursors stop dividing? How do they work? And are these pathways related to disease? We found that positive and negative signals interact to regulate neurogenesis. Specifically, growth factors stimulate (IGF1, bFGF) or inhibit (PACAP) proliferation, though their activity may be stage-specific, depending on receptor isoforms. Further, proliferative signals modulate both arms of the cell cycle machinery, including pro-mitogenic cyclins and CDK inhibitors (p57Kip2, p27Kip1), and influence the timing, numbers, and types of neurons generated. These studies bear relevance to diseases including macrocephaly and autism, depression, and Beckwith-Wiedemann syndrome.
Developmental neurogenesis is a target of environmental toxins, like methylmercury. Families in clinic raise concerns about their children's learning difficulties and wonder about pollutants. The hippocampus is critical for learning and memory, which involves hippocampal neurogenesis. Daily experiences like diet, stress, and drugs influence neuron generation and survival. We find that low levels of methylmercury selectively kill hippocampal stem cells through mitochondrial-dependent apoptosis and produce adolescent deficits in learning and memory. Furthermore, stem cell vulnerability extends to adulthood and includes other compounds, like pesticides (dioxin; deltamethrin). These studies support restrictions on fish consumption during pregnancy and regulation of environmental exposure to pesticides.