Q&A: Spotlight on Donors and the Friends of SfN Fund
Two donors shared their perspectives on supporting the next generation of neuroscientists through donations to the Friends of SfN Fund, the single largest source of charitable giving to the Society for Neuroscience. In addition to being the editor-in-chief of The Journal of Neuroscience, Marina Picciotto is the Charles B. G. Murphy Professor of Psychiatry at Yale University and deputy director of The Kavli Institute for Neuroscience, and Carol Mason is a past president of SfN, professor of pathology and cell biology, neuroscience, and ophthalmology, and chair of Interschool Planning and member of the Mortimer B. Zuckerman Mind Brain Behavior Institute at Columbia University.
Donations to the Friends of SfN Fund support the SfN mission of advancing the understanding of the brain and nervous system through Trainee Professional Development Awards, which provide young scientists the chance to attend the SfN annual meeting to present an abstract and network with peers and senior scientists, and public education and outreach programs like BrainFacts.org. Please consider joining Drs. Picciotto and Mason, and the global community of donors, today at SfN.org/donate.
Why do you donate to the Friends of SfN Fund?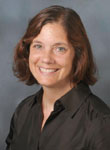 Marina Picciotto: It was essential for me, as a trainee, to feel that I had a community. The career development that I gained by being a part of SfN was critical in connecting me to colleagues outside of my own institution that I could learn from, who could act as mentors and give me advice.
I want to make sure that these opportunities continue for today's trainees and junior faculty, and this is why I give to the Friends of SfN. There are certainly many ways to give back to SfN, but the Friends of SfN Fund gives all of us the chance to make a statement with our donations.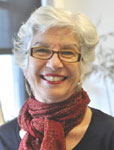 Carol Mason: We are constantly living in our own little scientific box, but SfN offers a wide world of discovery and advancement in neuroscience. You see everything before you and have the opportunity to begin to understand or simply dip into other fields that you normally wouldn't hear about or view.
Asking members to donate beyond their membership dues supports the field, and I donate mainly to support trainee professional development. For trainees, having the opportunity to attend the SfN annual meeting is part of their professional development. As long as I'm part of this world, I will continue supporting young scientists.
Why is it important to support early career neuroscientists with opportunities to grow professionally?
Marina Picciotto: I got "adopted" by a lot of members of SfN over the years, which is how I managed to become involved. People said, "Oh, here she is, she's not yet a part of the SfN community, let me nominate her for, for example, the Program Committee, or as an associate editor for the journal."
At each of those points in my career, it made an enormous difference to have colleagues that I knew outside of the local community here at my university, and I certainly credit SfN with helping to make me part of the scientific community and contributing to my success as a neuroscientist. That is why I've donated; I'm giving back a fraction to SfN of what it's done for me.
What impact does attending the SfN annual meeting have on a trainee's career?
Carol Mason: I think it's monumental. I would argue that every student should be able to attend the SfN meeting. Realizing that you are an inhabitant of this sea of neuroscience is just stunning and can make a huge impression on a young person. Listening and observing at the meeting can excite them about entering the field. The feeling of having a senior person come to your poster is both daunting and thrilling at the same time. I tell trainees that the best way to get a postdoc position is to write to people who have advanced in the field and to meet them at the SfN annual meeting.
I think I've been to every meeting except for one, and it's been amazing to see it grow and to feel a part of that community. In Theme A, Development, where I've always had my posters, just walking up and down the aisle and meeting people in the field — long-standing colleagues and their trainees — is a key part of the annual meeting. An added benefit is that there is exposure to both basic and translational neuroscience, and in recent years, the approaches are blended in all of the presentation themes.
What message would you share with fellow members considering a gift to the Friends of SfN Fund?
Marina Picciotto: I always make an unrestricted donation because SfN knows what it's doing and will use donations in a smart way. As members we contribute to the mission by going to the meeting, and as volunteers we contribute our time, but other aspects of SfN that are particularly valuable to us can be earmarked when donating to the Friends of SfN Fund.
Donations highlight the priorities that you have as an individual member of SfN. If you are particularly focused on young scientists, then you can target your donation to Trainee Professional Development Awards. If you're interested in public education and outreach initiatives, you can target your donation in that way. It's a statement of your own hopes of what SfN can do with your donation.
Carol Mason: Again, every student should be able to attend the SfN annual meeting. Many labs and graduate programs do not have the funds to support trainee participation in the meeting. Our future lies in trainees and donations to the Friends of SfN Fund go a long way in supporting the professional development of young scientists.
The meeting is a crucial moment in time, to attract them to the field, to keep them in the field, to show them possibilities for academic and other career paths in neuroscience, and to draw them to SfN's efforts in Outreach and Advocacy, growing interests of our trainees. If we are aiming to train the next generation, we must enable them to come to the annual SfN meeting. Giving to the Friends of the SfN Fund is, for me, the least I can do to pay back SfN for supporting my own career.