My Neuroscience Market Place
See a list of Neuroscience 2019 exhibitors. My Neuroscience Market Place is a virtual directory of Neuroscience 2019 vendors. Use the marketplace to:
Search companies specializing in neuroscience products before, during, and after the annual meeting
Use 3D push pins as visual cues for return MNMP visits
Browse by alphabetical or category listing and search by product, company description, keyword, exhibitor name, and booth number
SfN's Exhibitor Prospectus provides exhibitors with a comprehensive overview of Neuroscience 2019.
As the leading event in the field of neuroscience, Neuroscience 2019 provides you with an opportunity to gain and retain your share of the neuroscience market. Plan now to be a part of this bustling marketplace, the ideal platform to showcase your latest products, capture new leads, and give product demonstrations to an audience of proven buyers.
SfN has selected The Expo Group (TEG) to handle the general contracting services for Neuroscience 2019.
Once again, we will use the TEG Single Source process for exhibitors to order services this year.
One of the benefits of working with TEG is their Single Source business model: Exhibitors can order computers, floral, electrical, audio visual equipment, and all other services using one website. Most services are available through Cyberservices: One website, one password, one payment. No need to download forms or redirect to other websites. Exhibitors experience convenience, consistency, speed, and a fair price with each transaction.
It is SfN's hope that you will find it easier to order services and manage your budget.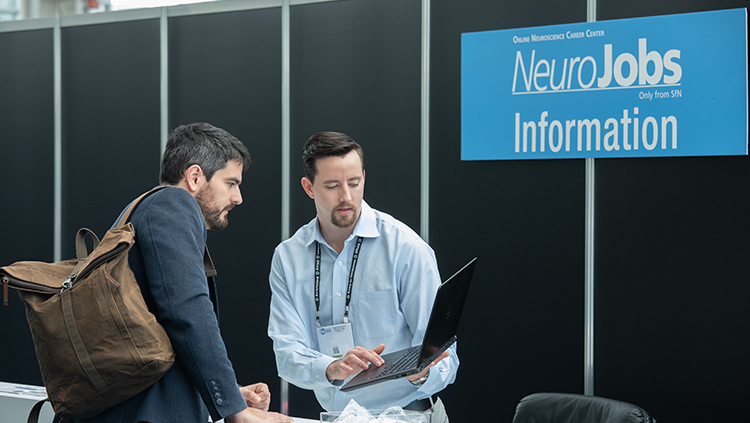 The on-site NeuroJobs Career Center provides a venue to connect at SfN's annual meeting. Job posting packages are on sale now!