SfN Election Results: Meet Your New Leaders
The Society for Neuroscience congratulates its newly elected officers and councilors. Chosen by members using an independent online monitoring company, the incoming council members begin their terms at Neuroscience 2015 in Chicago.
The membership elected Eric Nestler as the incoming president-elect and Freda Miller as the incoming treasurer-elect. The elected incoming councilors are Diane Lipscombe and Julio Ramirez.
"I am honored to have the opportunity to serve as SfN president," Nestler said. "I look forward to working with SfN members and leadership to further our mission of advancing our understanding of the nervous system and the treatment of its devastating disorders."
President-Elect
Eric Nestler is the Nash Family Professor of Neuroscience, chair of the Department of Neuroscience, and director of the Friedman Brain Institute at the Icahn School of Medicine at Mount Sinai in New York City. He has served on SfN's Council, Committee on Committees, Public Information Committee, and Program Committee, and as chair of the Jacob P. Waletzky Award Selection Committee. Nestler's research focuses on linking complex behavior — especially arising from exposure to drugs of abuse or stress — to lasting changes at the level of individual cells and circuits.
Treasurer-Elect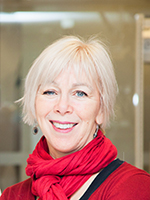 Freda Miller is a senior scientist at the Hospital for Sick Children Research Institute in Toronto, a professor of molecular genetics and physiology at the University of Toronto, a Canada Research Chair in Developmental Neurobiology, and a Howard Hughes Medical Institute Senior International Research Scholar. In the past, she served on SfN's Council as both secretary and councilor as well as on the Gruber International Neuroscience Prize Committee and the Grass Foundation Selection Committee. Miller is currently a member of the eNeuro Editorial Advisory Board and was previously a reviewing editor for The Journal of Neuroscience. Her research program explores the development of the mammalian nervous system, focusing especially on neuronal connectivity and developmental mechanisms.
Councilors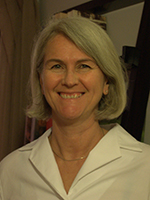 Diane Lipscombe is the interim director at the Brown Institute for Brain Science and a professor of neuroscience at Brown University in Providence, R.I. She has served as a member of the Ethics Committee, chair of the Scientific Publications Committee, and reviewing editor for The Journal of Neuroscience. Lipscombe's laboratory uses genetic, molecular, biophysical, cellular, pharmacological, and behavioral approaches to examine calcium channel diversity throughout the nervous system. Recently, she has studied the effects that human disease-associated mutations have on calcium ion channel function.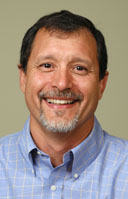 Julio Ramirez is the R. Stuart Dickson professor, chair of the Psychology Department, and director of the Neuroscience Program at Davidson College in North Carolina. He is co-director of SfN's Neuroscience Scholars Program, and in recent years, he has served as a member of the Professional Development Committee (PDC), chair of the Subcommittee on Mentoring, PDC liaison to Committee for Neuroscience Departments and Programs, and member of the Minority Education Training and Professional Advancement Committee. Ramirez studies behavioral neuroscience and hippocampal plasticity, with a focus on recovery of function after injury of the central nervous system.