Q&A: President of JNS Discusses the Brain/MINDS Project and Neuroscience Funding in Japan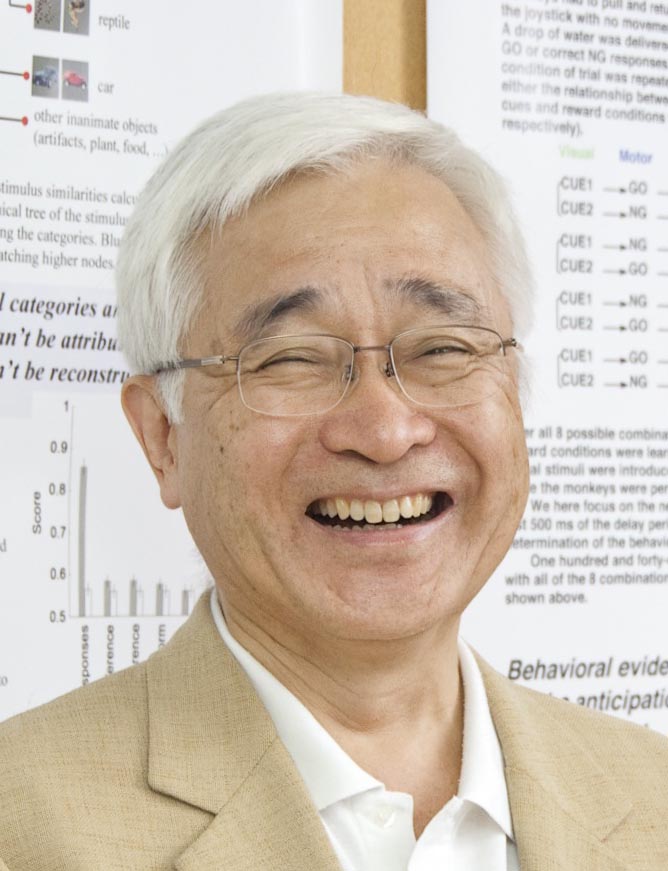 Keiji Tanaka, president of the Japan Neuroscience Society (JNS) and senior team leader at the RIKEN Brain Science Institute, discusses neuroscience funding in Japan.
Japan has invested significant resources into efforts to increase understanding of the brain and nervous system. What are the key strategic reasons for the investment and what are the primary objectives?
In the 1990s, neuroscience leaders in Japan generated a long-term plan to establish basic neuroscience as a strategic basic science with clear, top-down planning. Neuroscience was organized to explore a set of interrelated strategic scientific challenges: "Understanding the Brain" — focused on the mechanisms of normal human brain function, "Protecting the Brain" — designed to cure brain diseases by understanding the mechanism of brain pathology, and "Creating the Brain" — efforts to engineer brain-based information processing machines. Later, "Nurturing the Brain" was created to support brain-based education. Japan created research grants comparable in size to those in the United States, introduced a postdoc system, and established the Brain Science Institute in RIKEN as a core center for the promotion of basic neuroscience. Funding has fluctuated over the years, however, as a whole, neuroscience in Japan has received continuous research investment. More recently, the Japanese government established the Brain/MINDS Project in 2014 to join the global trend of large-scale neuroscience projects, but took a unique approach. The scale of Brain/MINDS investment is significantly less than other global projects in the United States and European Union and its scope is narrower. Strategically, the aim of Brain/MINDS is to support a new animal model system — the marmoset — for integrated research on human diseases, and to invest in the development of imaging biomarker studies. The final objective is to model disease in marmosets to develop novel therapeutics/markers.
How do you see strategic investments such as this one supporting basic science in ways that move the field forward?
As a result of the initial strategic support for neuroscience research from the government, neuroscience in Japan is an integrated field with large networks of researchers. Researchers with diverse backgrounds, such as medicine and biology work together in the same laboratories. Life sciences interact with physical sciences and engineering fields, and natural sciences are integrated with social sciences including psychology, economics, and management sciences. We are now seeing the results of those early investments in developing young researchers who have multidisciplinary education and are conducting integrated research. The core of the Brain/MINDS project is developing the marmoset model system technology and clinical applications such as imaging biomarker discovery. Most Japanese researchers do not study the marmoset, so a more diverse base of large-scale investment would allow Japan to establish multiple models, develop the next generation of neuroscience researchers, and align our efforts to global initiatives.
What are some of the key challenges and opportunities presented by this initiative?
Scientifically, the new initiatives including Brain/MINDS provide an opportunity to associate findings from different levels of the nervous system: molecule, synapse, cell, circuit, system, whole animal, and society. Connecting results in molecular and cellular levels with those in systems and whole-animal levels through specific neural circuits remains a vital challenge. The past limitations for conducting circuit-level research resulted in molecular and cellular levels becoming isolated from the systems, whole-animal and society levels. Now, with new techniques for measurement, including activity sensors and two-photon imaging, and those for functional perturbation, including optogenetic methods, researchers have started to reveal how circuits underlie brain functions. Japan's current project can address these issues in the marmoset model. This creates an opportunity for Japan to integrate the marmoset project with other global trends in neuroscience. The challenge is determining whether the Japanese research community can remain competitive with knowledge gained in other species when focusing on one non-human primate species. A wider scope should add value to Japan's investment.
How do you describe to public audiences the importance of the country's investment in this area, and why they should support it?
The age demographics in Japan are rapidly changing and, coupled with the country's long life expectancy, will result in an aging population. The search for therapies to cure brain diseases that occur more frequently in the elderly is obvious. In addition, there is a long-standing tradition in Japanese society to support efforts to reveal the basic secrets of nature. When the space exploration vessel Hayabusa returned to earth with materials from an asteroid, Japanese citizens were excited. I believe that likewise answers to basic questions about the human brain are and will always be appreciated by the public, and I expect that research in neuroscience will continue to receive strong public support in Japan.
How will Japan's efforts complement the work of other large-scale brain projects being undertaken in countries around the world?
The size of the current neuroscience project in Japan is much smaller than those in the United States and Europe. However, continued promotion in Japan of globalization and interactions with other countries will contribute to the development of a well-coordinated international effort. Japan recently established the Union of Brain Science Associations (UBSA) — 22 associations of researchers in fields of basic, clinical, and engineering sciences comprising more than 8,000 members. The union provides a forum for coherence among researchers and a platform for government advocacy. Together with the Brain Science Committee, an advisory committee formed by the government, and the Brain Century Promotion Conference, a nonprofit organization for public outreach, the UBSA now plays an important role in the promotion of neuroscience funding in Japan. In addition, the Japan Neuroscience Society (JNS) — the biggest society for basic neuroscience in Japan — conducts annual meetings in English and attracts more than 3,500 researchers from around the world. These activities based on open community discussion and global engagement should improve scientific coordination with other countries.