SfN Election Results: Meet Your New Leaders
The Society for Neuroscience congratulates its newly elected officers and councilors. Chosen by members using an independent online monitoring company, the incoming Council members will begin their terms at Neuroscience 2017 in Washington, DC.
The membership elected Diane Lipscombe of the Brain Institute for Brain Science as the incoming president-elect and John Maunsell of the University of Chicago as the incoming treasurer-elect. The elected incoming councilors are Amy Bastian of Johns Hopkins School of Medicine and Gail Mandel of Oregon Health & Science University. Appointed to fill Lipscombe's seat as councilor is Lisa Monteggia of UT Southwestern Medical Center.
"I am honored to have been given the opportunity by the members of SfN to serve as president," Lipscombe said. "I'm looking forward to collaborating with SfN members, leadership, and staff to advocate for sustained funding, education, and training in neuroscience globally. The pace of discovery in neuroscience has been stunning but we're only at the start of an exciting journey to advance knowledge, and to develop needed therapies for disorders of the brain and nervous system."
President-Elect
Diane Lipscombe serves as director for the Brown Institute for Brain Science and is the Thomas J Watson Sr. Professor of Science within the Department of Neuroscience at Brown University. Lipscombe currently serves on the SfN Council and has also served on the Ethics Committee and as chair of the Scientific Publications Committee. Her research focuses on the role of ion channels, particularly voltage-gated calcium ion channels, in neuronal function in normal and disease states.
Treasurer-Elect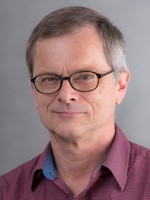 John Maunsell is the Albert D. Lasker Professor of Neurobiology and director of the Grossman Institute for Neuroscience, Quantitative Biology and Human Behavior at the University of Chicago. He has served as editor-in-chief of The Journal of Neuroscience and as a member on several SfN committees and working groups, including the Finance Committee, Ethics Committee, Scientific Publications Committee, Program Committee, Donald B. Lindsley Prize in Behavioral Neuroscience Selection Committee, the Scientific Rigor Working Group, and the Responsible Conduct Working Group. Maunsell's lab research examines visual processing in cerebral cortex.
Councilors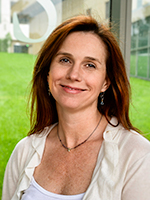 Amy Bastian is a professor of neuroscience at the Johns Hopkins School of Medicine and chief science officer at the Kennedy Krieger Institute. Her SfN committee service includes the Program Committee and the Donald B. Lindsley Prize in Behavioral Neuroscience Selection Committee. Bastian's laboratory studies human motor control and learning in normal development and in people with cerebellar or cerebral damage.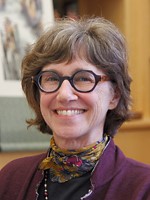 Gail Mandel is a senior scientist at the Vollum Institute of the Oregon Health & Science University. She served as a senior editor of The Journal of Neuroscience for several years, as well as on the Editor-in-Chief Search Committee. Mandel's lab investigates how neuronal cell identity is established and maintained, with a focus on the DNA-binding protein REST, and the lab recently extended its studies to explore neuronal-glial interactions.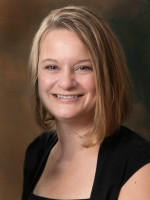 Lisa Monteggia is a professor of neuroscience and holds the Ginny and John Eulich Professorship in Autism Spectrum Disorders at the UT Southwestern Medical Center. She is a member of SfN's Government and Public Affairs Committee and sits on the Editorial Board of The Journal of Neuroscience. She has also served on SfN's Program Committee and Professional Development Committee. Monteggia's lab focuses on plasticity mechanisms underlying antidepressant efficacy and Rett syndrome, as well as the role of MeCP2, the gene linked to Rett Syndrome, at the behavioral as well as synaptic levels.