Scientists Create Charitable Legacy for SfN Member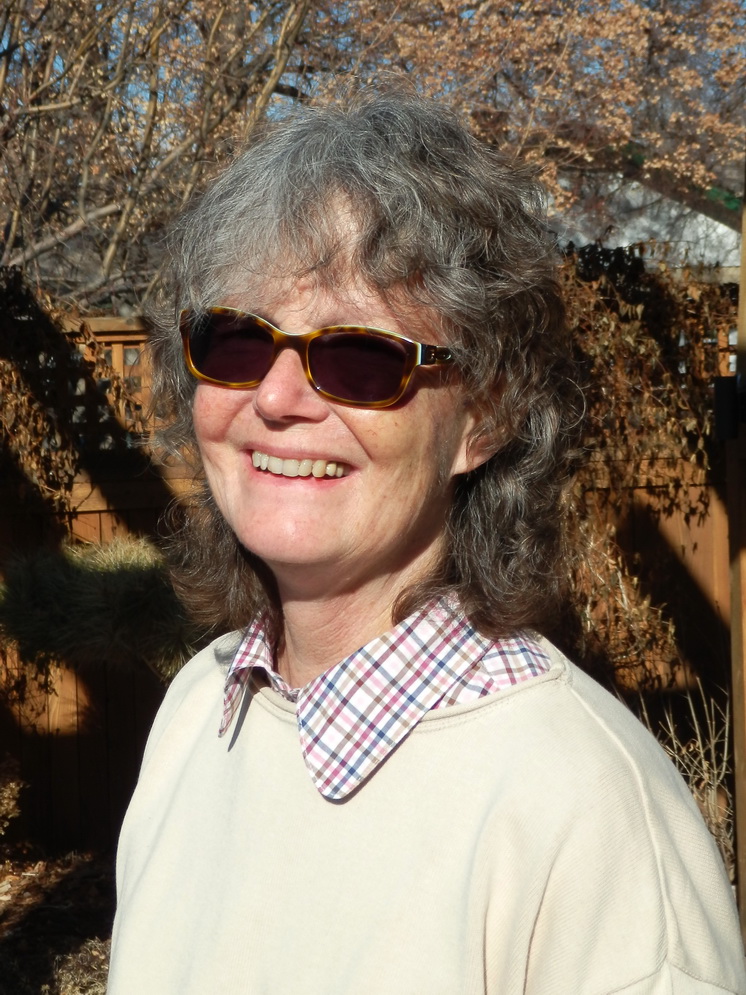 A group of scientists are coming together to establish a memorial fund that honors the life and memory of longtime SfN member Nancy Rutledge Zahniser. Zahniser died last year at age 67 after being diagnosed with neuroglioblastoma, an aggressive form of brain cancer. An SfN member since 1979, Zahniser worked as a pharmacologist and neuroscientist at the University of Colorado and spent nearly 40 years conducting breakthrough research on subjects including addiction and dopamine.
"Her thoroughness and insight resulted in numerous impactful findings," said Joanna Peris, a mentee of Zahniser from 1984-1988 and now an associate professor at the University of Florida. Peris recalled how Zahniser was "always prepared, attentive, and hardworking, and the kindest, calmest, most generous person I have met throughout the neuroscience community."
Those who knew her described Zahniser as a dear mentor, colleague, and friend who tirelessly supported students, postdocs, and young faculty. R. Adron Harris, one of Zahniser's peers at the Waggoner Center for Alcohol and Addiction Research at the University of Texas at Austin, remembered her as "a wonderful mentor and always so supportive of students and trainees."
Many of Zahniser's mentees went on to have their own successful careers in science, and she made it a point to attend their presentations at scientific conferences. She also offered to read their grant proposals and gave advice on new techniques or collaborations to further their career.
To honor Zahniser and her commitment to supporting the next generation of scientists, Peris and Habibeh Khoshbouei, an associate professor at the University of Florida who was also a mentee of Zahniser's, are undertaking an effort with SfN to create a memorial fund to support the Nancy Rutledge Zahniser Trainee Professional Development Awards. SfN's Trainee Professional Development Awards are presented every year to deserving young scientists who demonstrate scientific merit and excellence in their research.
The awards make it possible for those in the early stages of their career to participate in training and mentoring activities, advance their research, and hone presentation and networking skills alongside tens of thousands of established researchers in the field at the Society's annual meeting — an opportunity that may otherwise not be available to them because of the constraints and demands on the financial resources of young scientists.
Zahniser had particularly appreciated the SfN annual meeting as an important professional development opportunity for trainees, thus the awards seem a fitting way to continue Zahniser's legacy of inspiring young neuroscientists. "It was important for me and Habibeh to work together to honor Nancy in a way that would encourage other scientists, especially young women, in the same tireless way that she encouraged us," Peris explained.
"My interactions with my peers at the SfN meetings made me a better scientist today," Khoshbouei added. "To learn what not to do in your research and the things that didn't work are the most important aspect of attending SfN meetings. I hope the Nancy Rutledge Zahniser Trainee Professional Development Awards provide these opportunities for other young scientists."
The goal of the charitable effort is to raise at least $100,000 to fund up to five Nancy Rutledge Zahniser Trainee Professional Development Awards in perpetuity. Already, a large numbers of gifts have poured in from interested donors since the effort began last year.
"I am really enjoying communicating with all of Nancy's past students, colleagues, and collaborators," Peris said. "It has been an honor to be able to be a part of creating this fund and to help think of ways to foster contributions. Supporting a Trainee Professional Development Award for a young neuroscientist can be a life-changing event and every little bit helps."
Harris, a longtime SfN member, was one of the first to make a contribution in support of the memorial fund. "It is important to me that we remember and honor her through SfN support for young investigators," he said. "It is wonderful that we can help them attend this meeting and also recognize Nancy's many contributions."
The special campaign to fund Nancy Rutledge Zahniser Trainee Professional Development Awards will end in August. Anyone interested in contributing to this effort can visit https://my.sfn.org/Donations and make a gift in memory of Zahniser. Gifts of any amount in the form of cash, appreciated stock, or even direct transfers from retirement accounts are accepted from both SfN members and non-members alike. For more information, please contact development@sfn.org or 202-962-4057.