Enhance Your Poster Presentation at Neuroscience 2019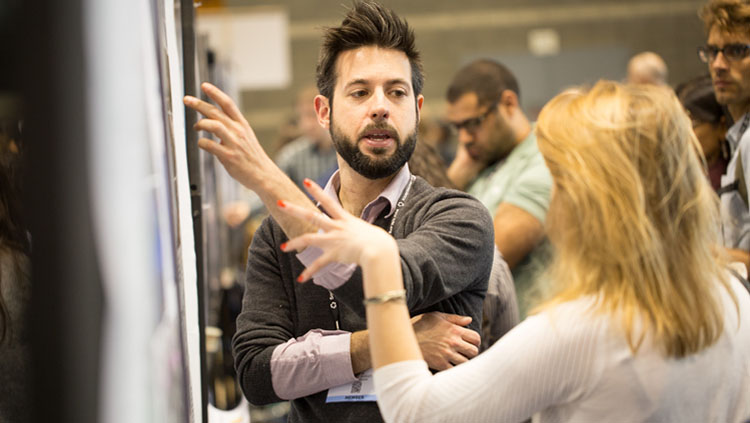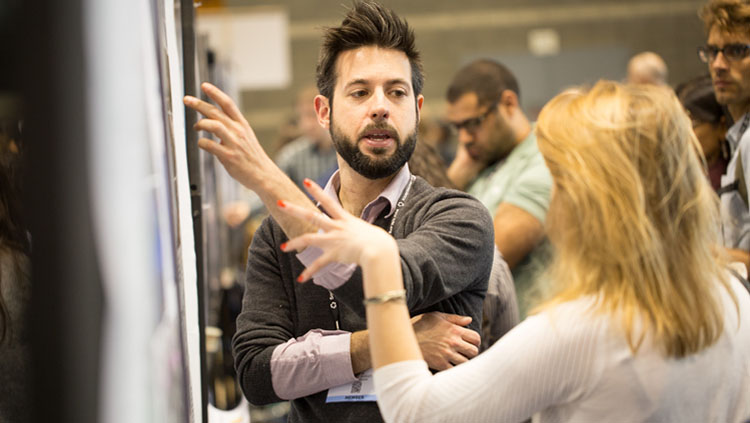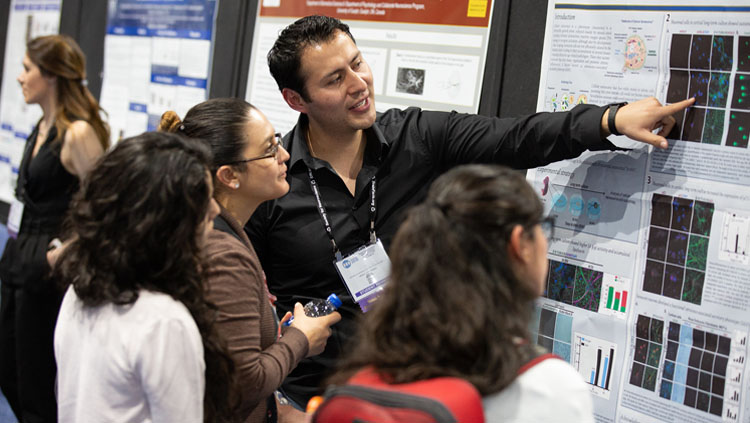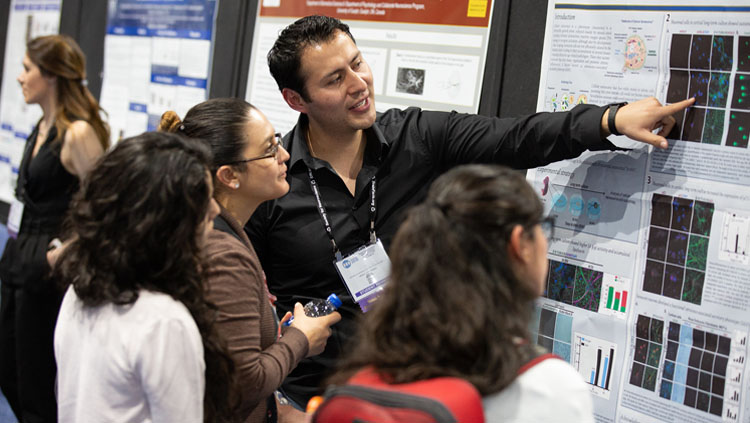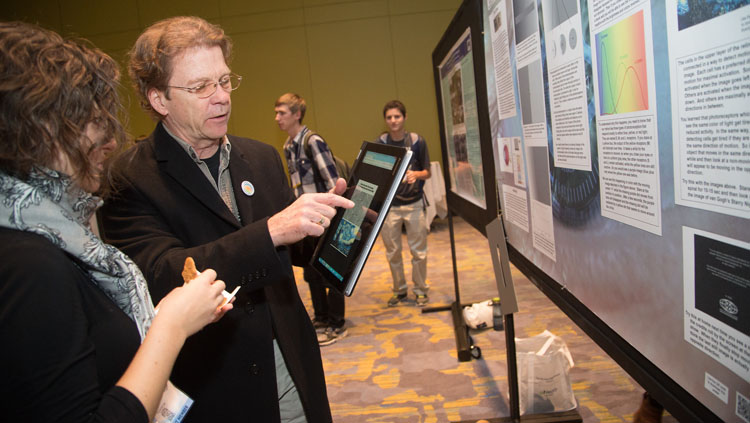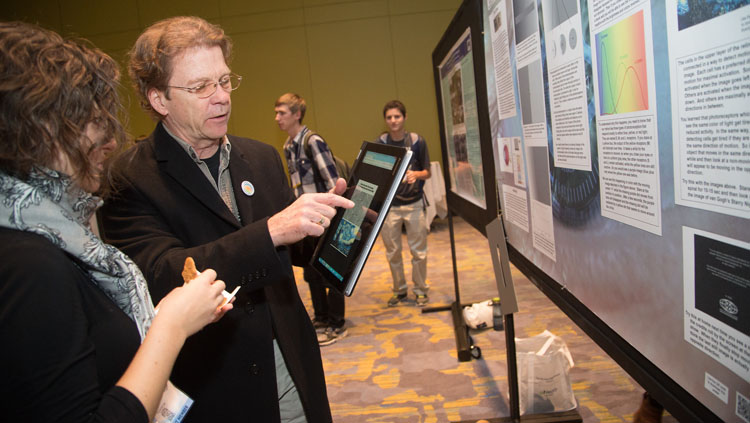 SfN encourages poster presenters to enhance their presentations. Consider these simple tools to increase the impact of, and interaction with, your presentation.
Use QR Codes
Incorporate QR codes into your presentation to link to your lab's website, additional information regarding your research, your contact information, and other web-based resources. Several free web sites allow you to create your own unique QR Code for your poster, including:
Request AV Equipment
Poster presenters can rent a 54-inch video cart, 20-inch LED flat panel monitor, or a 20 inch LED flat panel monitor and DVD player to accompany their poster presentation. Presenters can use these items to display graphs, videos, slideshows, and other multimedia elements. For information about how to rent these items, contact program@sfn.org.
Requests for AV equipment must be received by Friday, August 30, 2019. Requests for AV equipment cannot be made after this date. Requests made on-site will not be fulfilled.
Tablets Approved
Incorporate your personal mobile device into your presentation. Tablets can be used to show additional elements of your poster. Elements that run from the device itself rather than the internet will display more reliably.
Take Advantage of Technology
Technology can be used enhance the story of a scientific poster. Web hosting sites such as Squarespace and WordPress allow users to easily create sites that could be used to host details regarding your research.
Innovations like augmented reality (AR) allow presenters to add dimensions to their presentations. With an AR app, viewers can review additional elements of your paper poster on their mobile device. Several free resources allow users to incorporate AR elements into their presentation. Explore the links below for examples:
NOTE: Links to websites and resources outside of the Society for Neuroscience are provided for reference only. This does not equal an endorsement by the Society for Neuroscience. Non-SfN products and services should be researched and used at the discretion of the user.