Future of Neuroscience: Brendan Williams
"Future of Neuroscience" is a series of interviews with rising members of the field. A forward-looking complement to SfN's "History of Neuroscience" autobiographies of distinguished researchers, interviewees reflect on their emerging careers and share thoughts on where they believe neuroscience is headed.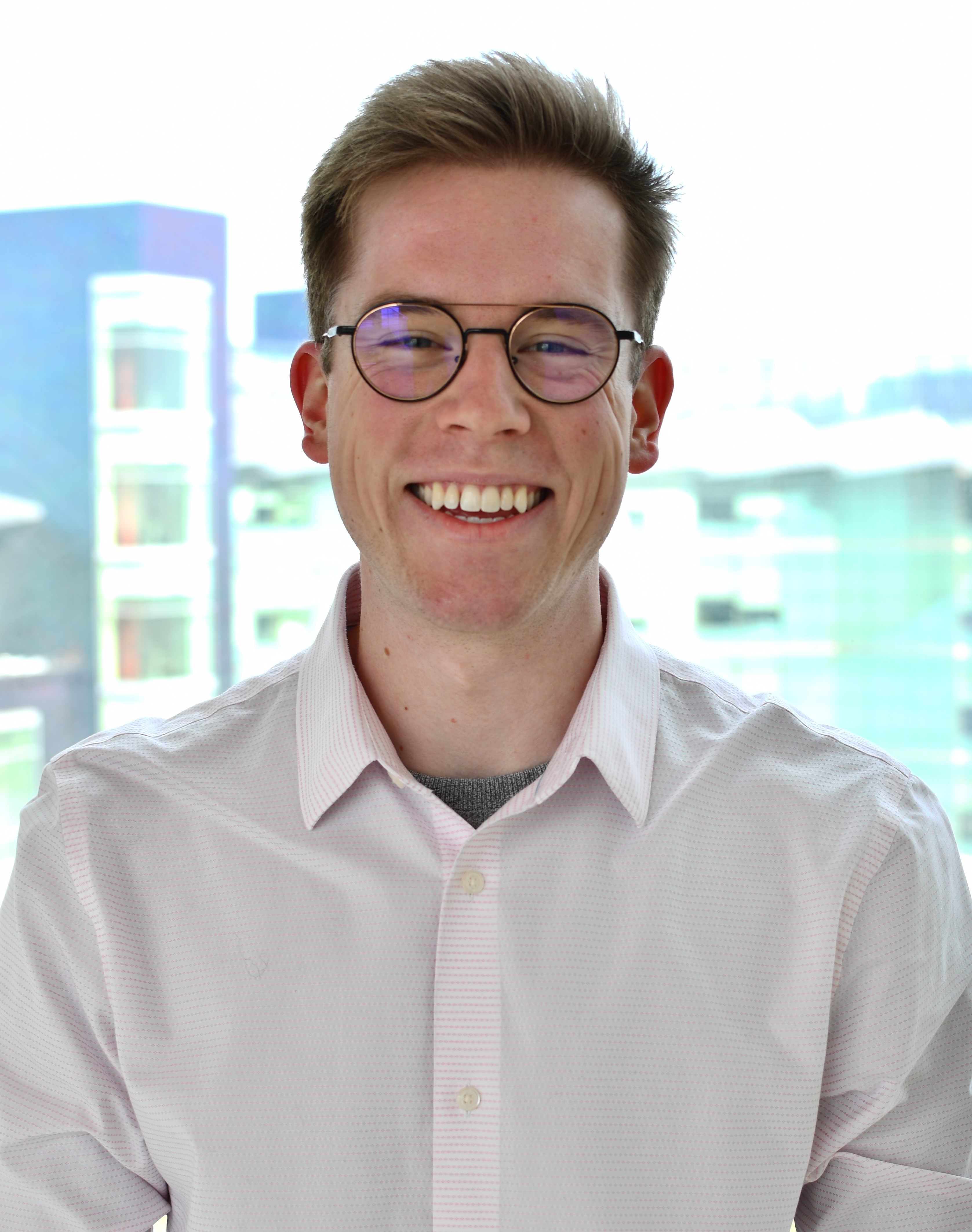 Brendan Williams
Brendan Williams holds many titles and would consider himself incomplete without them. Brendan is a Christian, an ally, an auditory neuroscientist, a partner, a cat dad, and a Cherokee Indian. In his role as an auditory neuroscientist, Brendan is a second-year PhD student at the University of Texas at Dallas, where he is focused on evaluating novel therapeutic devices for auditory rehabilitation in rodent models of autism spectrum disorder. In 2020, Brendan received his B.S. in family and human services from John Brown University. Throughout his professional and academic career, Brendan has advocated and researched for various underrepresented groups, including law enforcement officers, persons with substance use disorder or experiencing substance misuse, those with major depressive disorders, and now persons with autism spectrum disorders. In 2022, Brendan was named a Diversity Scholar by the National Institute on Deafness and Other Communication Disorders (NIDCD).
Neuroscience Quarterly (NQ): Why did you choose to pursue a career in neuroscience?
Brendan Williams (BW): In my undergraduate training in family and human services, I was preparing for a career in outpatient addiction counseling. However, after being exposed to psychology and behavioral neuroscience, I became interested in understanding what underlies our conscious experience of reality and what is happening in the brain to drive these experiences.
I learned about facial recognition research aided by electroencephalography (EEG) showing that until your brain has fully matured, you more commonly misidentify surprise as anger. I wondered how many times I fought with my parents because I thought they were mad, but they were just surprised. The tipping point towards my love of neuroscience was hearing a TED Talk by Camilla Arndal Andersen called What Happens in Your Brain When You Taste Food. She talked about how our brains can tell the difference between artificial and real sugar even if we can't consciously discriminate that, and that this neural discrimination prompts a behavioral output that differs based on what type of sugar we ingest.
I had been studying the mind and human behavior, and neuroscience seemed like a way to synthesize my interests into one field.
NQ: What is your area of research and what drew you to it?
BW: Coming from a social science background, I knew that I wanted to conduct research that was highly translatable and directly impacted the lives of individuals. My research is studying auditory processing in a rodent model of autism spectrum disorder. I use in vivo multi-unit electrophysiology and auditory behavior to understand how the brain processes sound in typical-hearing rodents and those with disordered auditory processes.
My introduction to auditory neuroscience came as a result of meeting my PI, Dr. Crystal Engineer. After graduating with my bachelor's degree, I was certain that I wanted to pursue an advanced degree in neuroscience, but unsure if I would be successful without a background in natural sciences. When I met Dr. Engineer, she was very encouraging and brought me under her wing. We met several times throughout the PhD application process, and it became apparent that this was the type of person who I could be successful working with over five years.
NQ: What are some difficulties you faced while pursuing your career and how did you navigate those challenges?
BW: I grew up attending one of the worst public school systems in the U.S., which means that my foundational education was severely lacking in both instruction and experiences. I always tell the story of my AP Physics class where the professor preferred to show SNL skits instead of lecturing. Experiences like these made it easy to get through high school without learning the curriculum.
In my experience, networking with people and resiliency have been the keys to transitioning from social science into neuroscience, and in moving from undergrad to grad school.
I'm where I am now for a few reasons: first, because I've had exceptional mentors who have shepherded me in the right direction, and second, because I have an itch to be here, and I was deliberate about connecting with people who had resources and opportunities that would prepare me for the next step. Finally, I am here because I am not easily discouraged once I set my mind to something. There have been roadblocks along the way and the path was never straight, but I didn't let that stop me. In my experience, networking with people and resiliency have been the keys to transitioning from social science into neuroscience, and in moving from undergrad to grad school.
NQ: Can you discuss your involvement with the American Indian Science and Engineering Society (AISES) and the Society for Advancement of Chicanos/Hispanics and Native Americans in Science (SACNAS)? How has being a member of these organizations influenced you or your research?
BW: When I made it to grad school, one of the things that I wanted to do was make myself accessible to other students and other Native Americans. I sought out organizations that offer mentorship and training opportunities to undergraduates and grad students. I found AISES and SACNAS, which offer professional development opportunities like CV writing, online seminars, and annual meetings. I also got involved with two programs at the University of Texas at Dallas (UTD): the Clark Research Program and the Enhancing Neuroscience Undergraduate Research Experiences (ENSURE) program, where I have mentored individuals from diverse or underrepresented backgrounds. These experiences have helped shape the way I think about teaching and passing on information and about what people need to be successful.
Since mentorship has been a key in developing my scientific career, it is a priority of mine to share my own expertise into up-and-coming scientists.
NQ: How can long-standing neuroscientists and their institutions foster a welcoming environment for Native American neuroscientists?
I don't think I learned about neuroscience until I was in my third year of my undergraduate degree, and lots of people don't even graduate from high school.
BW: Native Americans are one of the most underrepresented groups in higher education – not because they're disinterested or incapable of doing this kind of work, but because no one knows it exists. I don't think I learned about neuroscience until I was in my third year of my undergraduate degree, and lots of people don't even graduate from high school. That means that before senior scientists or institutions can be welcoming to Native Americans, we must develop programs that expose Native Americans to STEM at an early age. Unlike other demographic groups, Native American populations are united by tribal governments. This means that if you want to implement programmed recruitment or support of Native Americans in science, there are direct entities that you can interface with.
I think that promoting diversity, equity, and inclusion (DEI) is not just about highlighting people with diverse voices who are already currently in the field. Efforts also should be focused on outreach to individuals in high school and in college who don't have exposure to resources to learn about the brain or STEM.
NQ: Is there anything about neuroscience you would change to make it better?
BW: I'm really proud of the field of neuroscience, particularly its efforts toward inclusion and equity. But more can be done. Asking ourselves how we can encourage Native Americans in STEM falls into a bigger category of increasing diverse backgrounds in STEM. Efforts toward diversity, equity, and inclusion in STEM are important, but we haven't even reached gender equality — an effort ongoing for much longer. It's important that we continue to strive for gender equality while developing DEI.
Another place for improvement is access to career advising resources. There are growing amounts of information on this, but there's no system in place for educating people on what they can do with their degree, which means that the field is losing a lot of scientific minds that just aren't aware of what the next steps are.