Inspiring Year-Round Brain Awareness
The human brain is the most complex biological structure in the known universe. Its roughly 86 billion nerve cells power all our thoughts, perceptions, memories, emotions, and actions. Every March, SfN members from around the world come together to celebrate their passion for this amazing structure during Brain Awareness Week.
Brain Awareness Week is part of the Brain Awareness Campaign, a year-round effort for brain awareness activities. Launched by the Dana Alliance for Brain Initiatives, the campaign is a celebration of the ongoing work to advance public awareness and education about the progress and promise of brain research.
SfN has many resources to help members inspire the public and students alike to learn more about neuroscience.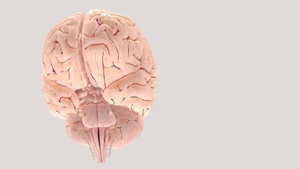 Share photos of brain awareness outreach activities from throughout the year by emailing high-resolution photos and captions to baw@sfn.org or by tweeting them to @SfNtweets or @Brain_Facts_org with the hashtags #BAW or #BrainWeek.