Neuronline Spotlight: A Black Perspective: How Mentors Can Contribute to Success in Grad School
This piece was originally published on Neuronline.
By Andrea D Morgan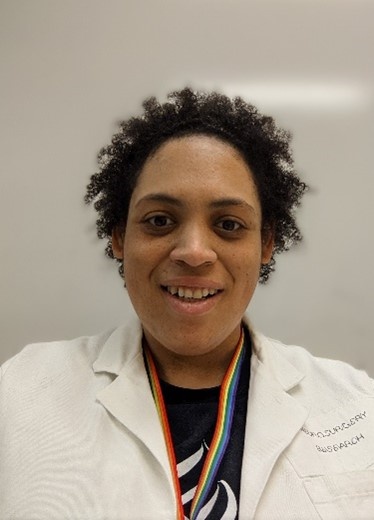 Andrea D Morgan
Starting grad school brought me from the most poverty-stricken county in the country to Portland, Oregon. And yet, much of the advice I've received about surviving in grad school assumes I have the same background as other students. That I have the same fears and priorities they do.
I started talking to my mentors about my background and the challenges I faced. From those discussions, my mentors came to understand my needs are different than other students'.
Because I lived in poverty prior to starting grad school, my biggest struggles in life revolved around meeting basic needs. As a result, while many students around me share concerns regarding issues in science and academia, I am more worried about things I cannot defend myself against, such as race-related violence.
When my mentors came to understand that my fears were this basic, and that this difference stemmed from a difference in the relative level of safety and comfort we come from, they adapted the way they advised me.
Now, they simply tell me that I will graduate, and the PhD will be a game-changer. These reassurances are exactly what I need. I have a legitimate chance of getting my PhD and never going back to the ghetto, which means I have a chance at a life. Those three words, "You will graduate," really say to me, "You will do more than survive this life; you will thrive." Their willingness to remind me of something so simple, something that is so easy to forget, is part of why I am still in school — they give me hope.
Having lived in poverty, I understand the fears that students coming from similar situations have. I want to ensure that students from poverty-stricken areas have access to things like healthy food and quality medical care while working on degrees. I want to ensure that they also have opportunities to obtain additional financial support to pay for things that are necessary for our success: conference registration, memberships to relevant research organizations, and appropriate clothing for talks or interviews.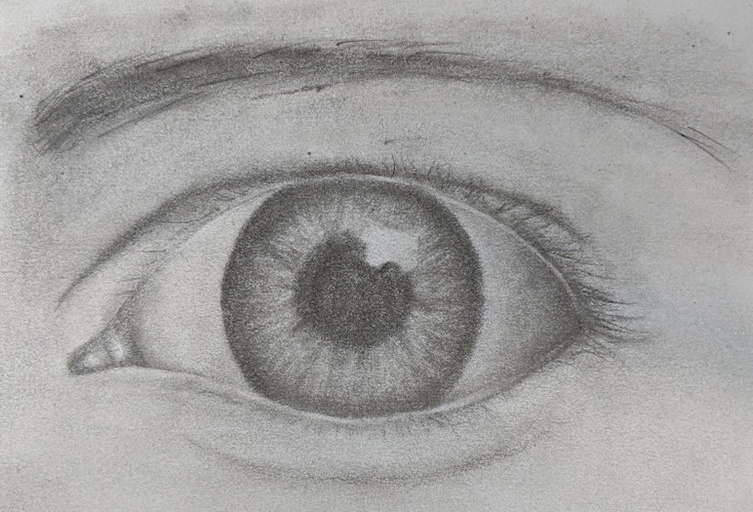 Photo: Human Eye (Pencil). Drawn by Andrea Morgan.
While my work as a student reflects these priorities, outreach activities take time. My mentors understand my priorities and work with me to manage them. They also provide practical advice about what other scientists expect of me and what I need to move forward as a scientist, and this helps me find balance. Their willingness to help me find balance between outreach and research allows me to combine two things I love and am passionate about without sacrificing the quality of either type of work.
Individuals living in poverty typically do not become experts — becoming a jack of all trades is a necessity in a ghetto. As a result, I have skills that have little to do with science. My mentors noticed this early on, and instead of encouraging me to focus more on research, they helped me find ways to incorporate those skills into my science. I now have something in the works that few grad students have: a dissertation with my own anatomical/circuit drawings.
Their willingness to help me incorporate my other skills into my scientific work allows me to see myself in my work and that provides motivation to continue when it becomes difficult to keep pushing forward. Ultimately, by helping me figure out how to use my other skills in science, my mentors are telling me that I, as a whole person, am deserving of the education I am getting.
Now that my mentors understand these essential pieces of my journey, they are better able to support me and contribute to my success in grad school.
I want to encourage mentors out there to consider the following things when interacting with students from disadvantaged backgrounds:
Listen to their concerns and fears.
Validate their abilities and belonging.
Support them in all aspects, not just academia.
Although I cannot speak for all disadvantaged grad students, my hope is that this information will help mentors start conversations with their students about what their biggest fears and priorities really are.