How to Easily Navigate Neuroscience 2016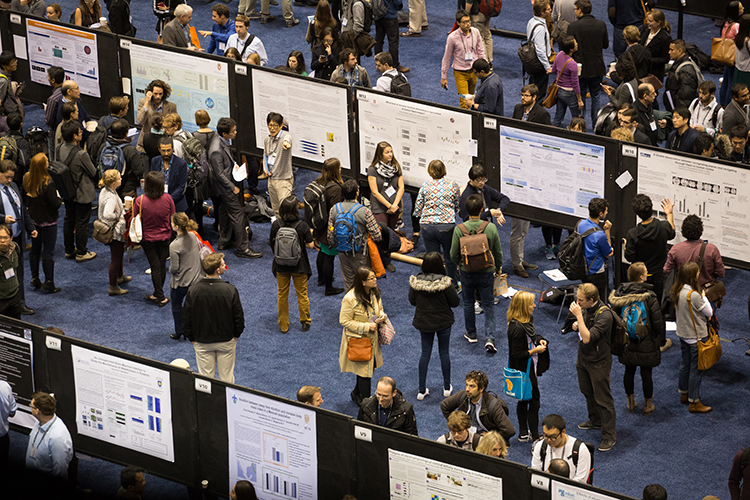 As the world's largest meeting about brain science and health, Neuroscience 2016 offers an unparalleled array of science, speakers, programs, and workshops for attendees to discover. With so many exciting opportunities available, prioritizing events and organizing your schedule may seem like an overwhelming task. But SfN's new and improved Neuroscience Meeting Planner (NMP) can help you make the most of your annual meeting experience.
"With the improvements to the NMP, Neuroscience 2016 attendees will be able to fully take advantage of the wealth of events available, thus enriching their experience," said David McCormick, chair of SfN's Program Committee.
The NMP's new user-friendly platform contains several features that will help attendees effectively maneuver their way through the annual meeting, including:
An updated user interface
Improved and expanded search functionality
Search results returned in distinct Presentations, Sessions, and Authors tabs
Expanded access to popular curated itineraries, allowing users to browse and add sessions for a particular scientific topic to their personal itinerary
Ability to save searches from year to year
A "recommendations" feature, which suggests related sessions users may find of interest based on their previous searches
Also new this year, the NMP divides professional development workshops into different "tracks" based on topic to assist attendees in finding the workshops of most interest to them. This year's tracks are career paths on and off the bench, career skills, funding, and teaching neuroscience.
SfN offers a short video to show attendees how to use use the NMP. SfN will also host a webinar called "Getting the Most of the Annual Meeting" on November 2 that includes information on using the NMP and answers frequently asked attendee questions.
In addition, the annual meeting mobile app syncs with the NMP, allowing users to browse, edit, and save their itineraries in either platform. SfN also has a how-to video for the mobile app. The integration between the two platforms will enable users to more easily create and manage their Neuroscience 2016 schedule on the go.
SfN's goal is to make the annual meeting as easy to navigate as possible by enabling our attendees to design their ideal experience. With all of the new NMP features, planning your unique schedule at Neuroscience 2016 is simple, so visit the NMP today.