Lori L. McMahon, Ph.D.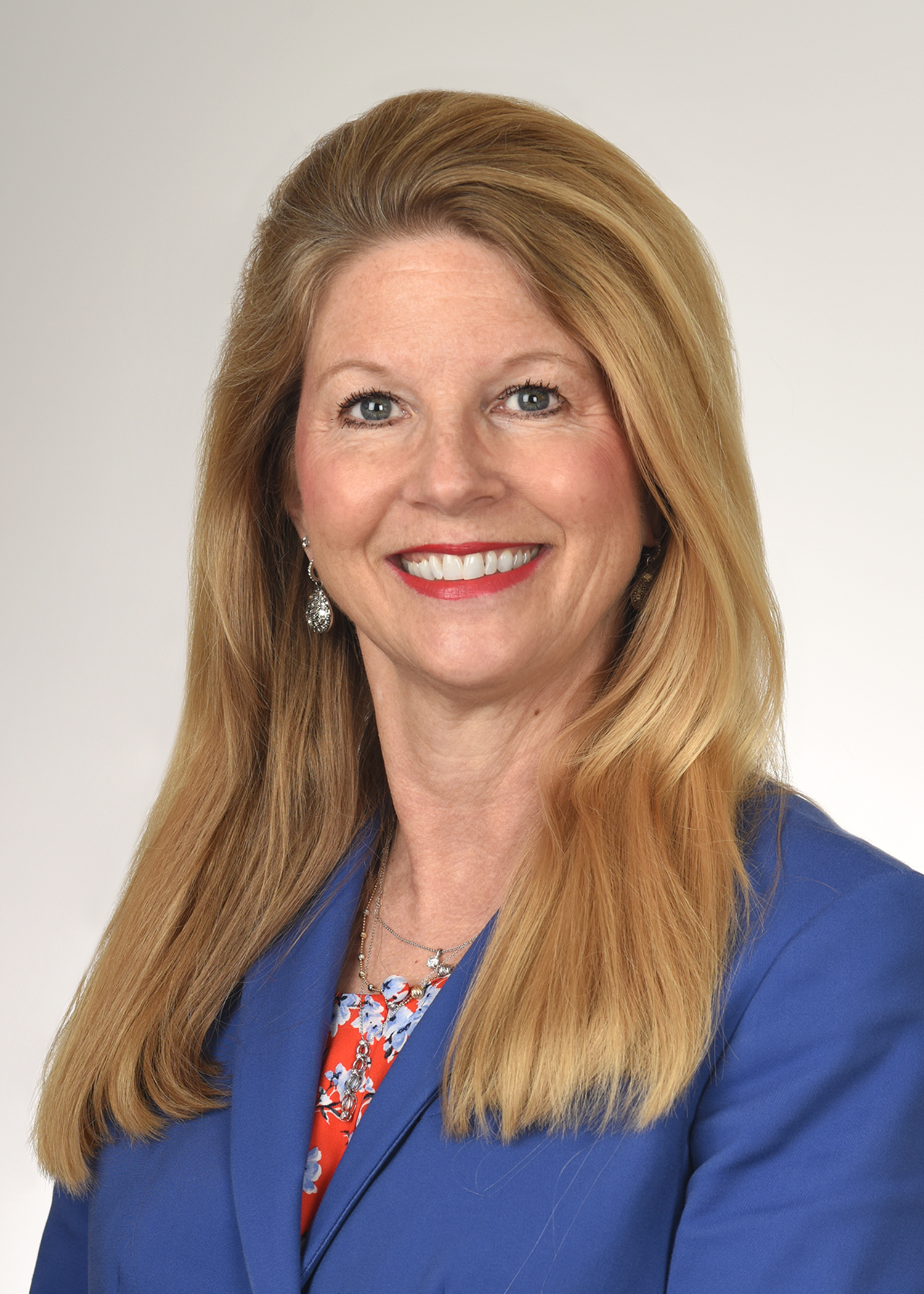 Administrative Accomplishments
University of Alabama at Birmingham
Director (inaugural), UAB Graduate Biomedical Sciences Neuroscience Theme Graduate Program (2006-2012). Responsible for curriculum development, recruitment and retention, and oversight of approximately 60-65 PhD students enrolled each academic year.
Director, UAB Comprehensive Neuroscience Center (2012-2019). Responsible for integrating the UAB-wide neuroscience community with a strong mission to accelerate discovery by promoting excellence in basic, translational, and clinical neuroscience research, education, and clinical care. The CNC is the epicenter for the UAB Neurosciences with 200+ faculty from 9 schools and 34 departments and an email list serve of 467 individuals. The CNC sponsored numerous symposia, retreats, grant writing workshops, and training activities for PhD students, postdoctoral fellows and junior faculty. The CNC was also extremely active with outreach activities, hosting Neuroscience Café 3 times per month at local public libraries and spoke to an audience of more than 2500 people from the community over a 4-year period.
Dean, UAB Graduate School (2015-2021). Oversaw 140 masters and doctoral programs, with over 8,000 students. Managed a large budget, graduate student applications, admissions, and award of degree, regional accreditation, program review, mentor training for faculty. Implemented numerous new graduate programs, including a new PhD program in Neuroengineering.
Co-Director, NINDS R25 Roadmap Scholars program focused on increasing diversity in the Neuroscience workforce (2015-2021). At steady-state, this program had 34 neuroscience PhD students from under-represented background enrolled.
Medical University of South Carolina
Vice-President for Research (2021-present); Responsible for all aspects of research across the enterprise, with a sponsored research portfolio of nearly $300M in 2022. Oversight of all federal regulations and compliance including the Office of Research and Sponsored Programs, IACUC, IRB, Instutional Biosafety, Office of Clinical Research, and others. Mission is to grow research across the translational spectrum at MUSC in the College of Medicine, Dentistry, Nursing, Pharmacy and Health Professions.
Institutional leadership roles at two academic medical centers has strengthened my organizational, communication, collaborative, and fiscal management skills needed to serve in a leadership role within the Society for Neuroscience.
Degree, Institute, Year Earned
| | | |
| --- | --- | --- |
| Degree | Institute | Year Earned |
| B.A. in Biology/Chemistry, summa cum laude | Southern Illinois University at Edwardsville, Edwardsville, IL | 1987 |
| Ph.D. in Neuropharmacology | Saint Louis University School of Medicine, St. Louis, MO | 1993 |
Research Areas
Hippocampal synaptic plasticity in health and disease (e.g., Alzheimer's disease)
Striatal plasticity in models of dystonia and Parkinson's disease
Impact of ovarian hormone loss in aging on hippocampal plasticity and learning and memory
Hippocampal synaptic alterations in models of depression and synaptic benefits of estrogen replacement and ketamine
Modulation of excitatory and inhibitory synaptic function, plasticity and learning and memory by the post-translational modification, O-GlcNAcylation
Current Position(s) at Your Current Institution
Vice-President for Research, Medical University of South Carolina
Professor of Neuroscience, Medical University of South Carolina
Memberships
Organization
Position Held
Year(s)
Society for Neuroscience
Member
SfN Representative to the CLS Board of Directors
Chair - Government and Public Affairs Committee
Incoming Chair - Government and Public Affairs Committee
Member - Government and Public Affairs Committee
Member - Program Committee

1988-present
2022-present
2021-present
2020-2021

2017-2020
2011-2014

Society for Biological Psychiatry
Member - Program Committee
Chair - Program Committee
2017-2019
2018
Service Positions
Editorial Boards:
| | | |
| --- | --- | --- |
| Publication | Position Held | Year(s) |
| Journal of Neuroscience | Editorial Board Member | 2015-2019 |
| Journal of Alzheimer's Disease | Editorial Board Member | 2014 |
| Frontiers in Neuroscience / Neurodegeneration | Reviewing Editor | 2010-present |
| Frontiers in Aging Neuroscience | Reviewing Editor | 2008-present |
| Neuropsychopharmacology | Editorial Board Member | 2008-2016 |
| Journal of Neurophysiology | Editorial Board Member | 2002-2010 |
Other Service Positions:
Organization
Position Held
Year(s)
South Carolina EPSCOR
Executive Committee
2021-present

South Carolina Research Authority
Executive Board Committee
2021-present
Council of Southern Graduate Schools
Executive Committee
Audit Committee

2019-2021
2017-2019

Alabama Council of Graduate Deans
Chair
2018-2019

NSF NRT committee
Reviewer
2019

NIH
Reviewed for more than 60 NIH study sections (including special emphasis panels, T awards, R25 awards); served as permanent member on 2 panels, served as ad hoc chair for more than 10 study section panels
2002-present

Memorabel, Italian grant funding agency

Reviewer
2015
Brain Canada
Reviewer
2013
UTHSC-San Antonio

External Reviewer, R25 program

2012-2016
MBL
Course instructor, Neurobiology

2002-2003
American Physiological Society Awards Committee

Member
2002-2004
Science Biography
The McMahon lab has been investigating various mechanisms that modulate synaptic function and plasticity in rodent models over the lifespan in health and disease for 25+ years. Dr. McMahon is an expert synaptic physiologist and her lab uses electrophysiological approaches to measure cell excitability, synaptic transmission and plasticity. She has published studies in all areas of hippocampus, cortex, striatum, and recently in amygdala. New studies are focused in locus coeruleus. Her lab also has extensive expertise in behavioral assays, immunohistochemistry, confocal microscopy and biochemistry that complement the synaptic physiology.
Recent studies in the McMahon lab have focused on the earliest synaptic changes that occur between medial performant path-dentate granule cells (MPP-DGC) and CA3-CA1 synapses in the novel TgF344-AD rat model of Alzheimer's disease. Uniquely, this model displays accumulation of p-tau in the locus coeruleus (LC), and they have found noradrenergic (NA) degeneration throughout hippocampus as early as 6 months. Her lab recently reported that loss of NA innervation is linked with heightened β-AR function in the dentate gyrus that is responsible for increasing LTP, facilitating novel object recognition, and maintenance of contextual fear extinction. More recently, her laboratory has shown loss of LTP and heightened basal synaptic transmission in the basolateral amygdala (BLA) in TgF344-AD rats that is accompanied by a deficit in cue dependent fear extinction following a robust training paradigm.
In new studies in the TgF344-AD rat model, they are examining excitability and synaptic changes in the LC, and sex differences, as estradiol (E2) modulates LC morphology and excitability. In these studies, they are leveraging Dr. McMahon's long-standing expertise in aging research and the impact of loss of ovarian E2 on hippocampal function. In previous work they showed an E2 induced increase in GluN2B-containing NMDARs causes heightened LTP magnitude and novel object recognition. They also defined the window of opportunity during which E2 must be replaced to protect hippocampal function during aging and that chronological age rather than the duration of hormone deprivation is a critical factor for the beneficial effects of E2 replacement. They also reported beneficial effects on hippocampal function in the learned helplessness model of depression.
The McMahon lab also has been at the forefront in defining how serine O-GlcNAcylation rapidly modulates both excitatory and inhibitory synaptic function in hippocampus. O-GlcNAcylation is a ubiquitous, tightly regulated post-translational modification analogous to phosphorylation. O-GlcNAc transferase (OGT) and O-GlcNAcase, which add and remove O-GlcNAc moieties, respectively are highly expressed in hippocampus. Novel work in the McMahon lab revealed that pharmacologically increasing O-GlcNAc induces a novel form of LTD at CA3-CA1 synapses that requires O-GlcNAc modification of GluA2 containing AMPARs. They have also shown that increasing O-GlcNAc dampens hyperexcitability under epileptic conditions. In newer studies, they have reported that increasing O-GlcNAc depresses the strength of GABAAR mediated transmission, but with an overall decrease in the excitation/inhibition balance which limits excitability. In behavioral assays, an acute increase in O-GlcNAc interferes with novel object recognition, but spares contextual fear conditioning.
The full CV for this candidate can be found within the ballot.