Neuronline Spotlight: How Science Communication Can Improve Your Career
This article was previously published on Neuronline
By Sheeva Azma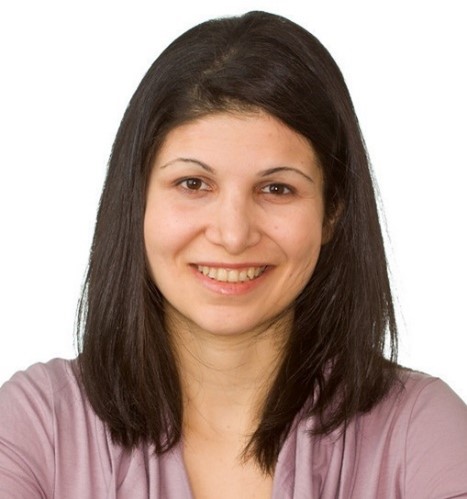 Sheeva Azma
Effective science communication refers to the ability to discuss science in terms that your audience will understand. Scientists can communicate inwardly to colleagues, or outwardly with important stakeholders such as the public, government, industry, educators, or even scientists outside of one's field.
One high-profile arena in which effective communication is needed is science policy. Scientists must explain the importance of science funding to lawmakers who write the budgets for federal science spending each year. Without the ability to discuss complex science in layman's terms, decision makers will fail to understand why scientists' work is important.
Science is a two-way enterprise, with free flow of information from scientists to the public – and back. That's why science communication (SciComm) is a foundational part of science training: while scientists often believe that the facts speak for themselves, if people do not understand a fact, its impact is minute.
Several universities now have formal science communication curricula and requirements for their students.
Without a scientific community trained in SciComm, the task of explaining science rests on a few professionals who have obtained public relations or communications training on their own. The downside of this approach is that science is met with even greater gatekeeping and skepticism.
Currently, SciComm is something that motivated scientists practice in their spare time (and sometimes leave academia to pursue). Yet, pursuing such endeavors along with a PhD degree is unthinkable. As a mentor to budding science writers, I have time and time again seen scientists sacrifice communication endeavors to focus on their studies – it doesn't have to be this way.
Structural change is possible in science. Several universities now have formal science communication curricula and requirements for their students. As an undergraduate, I helped refine MIT's Communications Requirement, which created a set of required written and oral communications courses. These courses were designed to help students better communicate science within their field.
Even if radical reforms are not possible, there are small changes that can help turn the tides and improve communication in science. For example, there are a handful of people who regularly chat on Twitter with the hashtag #SciComm, and there's even a @SciCommClub Twitter users can follow.
Scientists may feel that simply learning how to write about science does not help forward their goals, but they couldn't be more wrong. Writing grants, academic papers, and working in interdisciplinary collaborations require the ability to explain specialized knowledge to a non-expert audience. Despite this, learning SciComm is frowned upon in the laboratory.
It's time to recognize that SciComm is a foundational part of being a scientist. Effective communication is central to improving the diversity and inclusion problems inherent in science. Without effective communication, gatekeeping will persist, and barriers will continue to exclude people from understanding science. The current system isolates the scientific community from the rest of the world, with no free exchange of ideas and no science literacy.
It's time to recognize that SciComm is a foundational part of being a scientist.
SciComm skills will improve neuroscience training, both in terms of improving students' communication skills within the scientific community, and with regards to the outward flow of information. Science communication should be a core aspect of scientific training. With the following tools, anyone can get started in science communication endeavors:
Learn how to lecture about SciComm. When teaching science communication at the university level, it's important to consider your audience, keep it simple (but not too simple), and opt for a smaller, more one-on-one classroom setting versus a large lecture. Don't overlook the power of peer-to-peer learning, and make sure to include real-life science communication activities.
Try using practical SciComm classroom exercises. When teaching science communication, you can experiment with using different types of science communication exercises in your classroom. Consider asking students to write layperson summaries of science papers in paragraph form, or even for social media (think Tweets, Instagram reels, TikToks, and Facebook posts). Students can also practice science communication skills by discussing scientific concepts with friends and family.
Gain insight into helpful do's and don'ts. Science communication should not be a way for students to learn more about scientific concepts; instead, it should impart the ability to explain science in less complex terms. Effective science communication gives students the option to choose between different activities. Providing students with sufficient opportunities to practice science communication both in and outside of the classroom can also be helpful.