Q&A: New NIMH Director's First Priority: Listening and Learning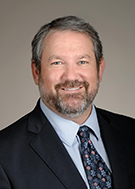 Joshua Gordon is director of the National Institute of Mental Health, the lead federal agency for research on mental disorders. Previously, Gordon was an associate director of the Columbia University/New York State Psychiatric Institute Adult Psychiatry Residency Program, where he directed the neuroscience curriculum and administered research training programs for residents. He also maintained a general psychiatric practice, caring for patients who suffer from the illnesses he studied in his lab at Columbia.
What are your priorities for NIMH and what do you see as the institute's biggest opportunities and challenges as you step into your role?
My No. 1 priority as I assume the role of NIMH director is to listen. I need to learn from our various constituencies — including, of course, the membership of the Society for Neuroscience — what they see as the major gaps in knowledge and opportunities for advancement in the field. I also want to get input about the challenges the field faces.
That said, there are numerous opportunities for transformative research. Three areas in which I have particular interest are neural circuits, computational and theoretical approaches, and suicide prevention. Neural circuit technologies have led to a dramatic increase in our understanding of the relationship between specific neurons and connections in generating and regulating behavior. Translating these technologies into clinically useful therapeutics is a particularly exciting opportunity that will take some planning to execute. Computational and theoretical approaches have the potential to further enhance our understanding of the neural basis of behavior, and also to aid in enhancing biomarker research and diagnostics. Finally, suicide is a rapidly growing problem in the U.S., despite promising methods to identify high-risk individuals and refer them to evidence-based practices that reduce risk. We need to capitalize on these methods through carefully targeted dissemination and implementation research.
How is NIMH interfacing with other NIH institutes, federal agencies, and business partners to achieve the goals of the BRAIN Initiative?
The BRAIN Initiative was conceived as a multidisciplinary, multiagency, public-private effort to develop tools aimed at helping us understand the brain. President Barack Obama made this clear in his initial announcement of the BRAIN Initiative in 2013. As NIMH director, I co-chair the NIH Multi-Council Working Group, made up of members of the advisory councils of institutes participating in the initiative (scientists at research institutions around the country) and representatives from other participating federal agencies.
Like other NIH institutes that are participating in the BRAIN Initiative, NIMH provides funding for BRAIN-related projects and participates in trans-NIH collaborative efforts. These include the BRAIN Initiative Alliance, which comprises federal and nonfederal participants in the BRAIN Initiative; the goal of the BRAIN Initiative Alliance is to coordinate and facilitate communication from its members, for example, to provide information on funding opportunities and accomplishments. The BRAIN Initiative Alliance website is one means of making information available to the scientific community and the public about the BRAIN Initiative. Another trans-NIH effort is the BRAIN Initiative Public-Private Partnership Program, which aims to facilitate partnerships between clinical investigators and manufacturers of latest-generation stimulating and/or recording devices. NIH has signed memoranda of understanding with device manufacturers, who have provided information on devices and support they are willing to provide to researchers.
Meetings like the just-concluded 3rd Annual BRAIN Initiative Investigators Meeting are an important way for agencies, private funders, and scientists to trade information and expertise. Participants in the Investigators Meeting included leadership from federal agencies and representatives from nonfederal organizations; among the goals of the meeting was to provide a forum for discussing areas for collaboration and research coordination. Other venues for communication include interagency working groups and more informal exchanges between scientists. The variety of projects, disciplines, and funders involved in BRAIN are testimony that the objective of marshalling a variety of players and resources to this task is working.
Recently, NIH Director Francis Collins and many institute directors authored a Science editorial to affirm the importance of basic science to future discovery. How is NIMH approaching this balance, ensuring tomorrow's mental health treatments are informed by new understanding of biology?
As both a psychiatrist and neuroscientist, I am faced daily with two conundrums. The first is that the current state of the art in psychiatric care fails many of my patients, and the second is that we do not know enough about basic mechanisms of mental illnesses to advance this state of the art. These two are intimately related; my patients suffer from diseases of the brain, an organ of immense complexity. Truly transformative treatments will only come if we invest heavily in basic neuroscience efforts, including but not limited to the BRAIN Initiative, that aim to confront this complexity. Yet my patients suffer in the here and now, and this truth demands that we simultaneously look for opportunities to improve care on shorter timescales. This is why I have said that we have to support research that will result in benefits in the short, medium, and long term.
How to appropriately balance research with payoffs across these different timescales? I think our decisions at NIMH must be driven by the quality of the science, as measured by rigor and impact.
Scientific rigor and best practices in methodological approaches have increasingly been a focus for the field of neuroscience. How is NIMH addressing issues around scientific rigor?
Efforts focused on enhancing rigor and reproducibility cut across NIH institutes and centers, and NIMH has been an active participant in these efforts, which include:
A page on the NIH website provides background on NIH's efforts to foster rigor and reproducibility in the research it supports. The site includes a set of principles that reflect a consensus reached by journal editors at a 2014 meeting on these issues. The principles include rigorous statistical analysis, transparency in reporting, and data and material sharing. A 2014 editorial in Nature outlined NIH's planned actions to enhance reproducibility.
In January 2014, NIMH issued a notice relevant to all current NIMH funding announcements, reiterating NIMH's commitment to "sponsoring well-designed, experimentally sound studies as the foundation for translating basic research discoveries into evidence-based treatments for mental illnesses." A page on the NIMH website goes over the elements that need to be considered in designing research studies with the aim of ensuring rigorous science, such as species and strain, sex, and vendor of animals used; experimental design features, such as rationale and endpoints chosen; minimizing bias, including blinding and randomization; and interpretation of results.
In October 2015, NIH published updated application instructions and review questions that apply to research grant and career development applications with due dates of Jan. 25, 2016, and beyond. These updates include new research strategy instructions, a separate attachment (to applications) to discuss authentication of key biological and/or chemical resources, and additional rigor and transparency questions reviewers will be asked to consider when reviewing applications.
How does NIMH collaborate with scientific organizations and agencies around the world to advance mental health on a global scale?
This is an area of recent growth for the NIMH, in both the basic science and clinical spheres.
On the basic science side, we have long supported collaborative grants with scientists from around the globe. The BRAIN Initiative has played an important role in building on these efforts, with funding opportunities specifically to place scientists in international labs with the aim of increasing the dissemination of novel neuroscience tools.
On the clinical side, our Office of Research Disparities and Global Mental Health has pioneered a number of international initiatives, most notably the Grand Challenges in Global Mental Health and the Collaborative Hubs for International Research on Mental Health, aimed at both expanding NIMH's reach and building research capacity in developing nations. These efforts not only help us advance U.S. research but have the potential to improve mental health care domestically as well as globally.