Neuronline Spotlight: Expanding Diversity in Biomedical Sciences at Historically Black Colleges
This article originally appeared on Neuronline.
When Melissa Harrington started as an assistant professor at Delaware State University, a Historically Black institution, she had a keen appreciation of the potential for Historically Black Colleges and Universities (HBCUs) to enhance diversity in biomedical sciences. In her time at DSU, Harrington has led the creation and growth of many programs designed to encourage underrepresented students to participate in research and support their academic success, but more can and should be done to increase opportunities for diverse students to participate in science. In this article, Melissa Harrington and Christine Charvet explain the challenges of and potential solutions for enhancing diversity in STEM fields.
In 2012, Delaware State University (DSU) was awarded a grant from the NIH Centers of Biomedical Research Excellence program to support neuroscience research at DSU and the University of Delaware. These resources allowed DSU to become the first HBCU in the United States to offer a PhD in neuroscience. While this represents progress, a gap still exists in the diversity of college graduates. According to our research, African Americans still represent only a small fraction of graduates in neuroscience-related degree programs at both the undergraduate and graduate level.
Delaware State University offers many opportunities for students to engage in scientific research. For example, the Summer Undergraduate Neuroscience Research Program engages undergraduate students in science over an intensive 10-week long summer internship. During this internship, students learn the basics of neuroscience and gain hands-on experience in the laboratory. However, many undergraduates at HBCUs are not aware of these opportunities, or of the value of these learning experiences. More efforts are needed to encourage diverse students to participate in these learning experiences, as well as undergraduate and graduate programs in STEM areas.
Awareness of academic and research opportunities, and of their potential to increase competitiveness for admission to graduate and professional schools, would have a positive impact on student success. Potential ideas to increase awareness for these programs include sites to compile information about, and links to research opportunities for diverse students nationwide. Such sites could provide tips for preparing program applications and examples of successful personal statements. If this site were marketed to students at HBCUs, in high minority high schools, and on social media it could reach the students who could most benefit from it.
The small number of African American graduates from undergraduate neuroscience programs is also likely related to the mismatch between schools that offer undergraduate neuroscience programs and the schools where African American undergraduate students are completing their degrees. Most schools with Bachelor of Science (BS) degrees in neuroscience are private institutions; only 26% are public four-year schools. Additionally, Xavier University is the only HBCU with an undergraduate neuroscience program. Yet almost three-fourths of African American STEM BS holders graduated from a four-year public university and about a quarter of African American STEM BS graduates come from HBCUs (Harrington, 2021). Providing resources to increase the number of undergraduate neuroscience programs at HBCUs and public colleges and universities would increase the diversity of neuroscience undergraduates and lead to more diverse students entering neuroscience PhD programs.
HBCUs and their faculty know the importance of exposing their students to research but their resources are limited. We need increased federal and state funding, as well as philanthropy of all types, from individual donors, corporations, and large foundations to support education and infrastructure programs at HBCUs and other minority-serving institutions. Greater financial support for academic programs at HBCUs, more cross-institutional communication, and efforts to increase awareness of academic opportunities among diverse students will help narrow gaps in access and achievement, particularly for African Americans.
Our experiences working with students at HBCUs suggest that we not only need to provide students with the financial support to succeed, but that we also need to focus on sharing information about possible career trajectories early on to facilitate student engagement. Programs focused on increasing the awareness of career opportunities in research among students at the high school level would have a positive impact on student success in college. Support for HBCUs to expand infrastructure to carry out education and research programs, and to increase awareness of and competitiveness for grant funding among HBCU faculty would increase opportunities for diverse undergraduate students to participate in research.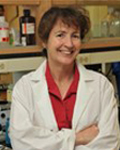 Melissa Harrington is a Professor of Biology and the Vice-President for Research at Delaware State University.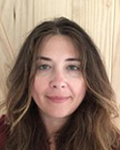 Christine Charvet was an Assistant Professor at Delaware State University and is joining Auburn University in 2022.