Stephen J. Young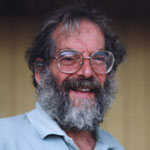 February 17, 1938 - January 9, 1999
Univ. Calif. San Diego Neuroscientist
Members of the neuroscience community, colleagues at the University of California, San Diego (UCSD), and friends around the world have been saddened by the untimely death of Dr. Stephen J. Young. He died very suddenly of undiagnosed viral pneumonia on January 9, 1999.
Stephen Jacob Young earned a B.A. in Psychology from Los Angeles State University in 1960 and a Ph.D. in Experimental Psychology from UCLA in 1970. He was an Assistant Professor of Psychology at the University of Colorado, Boulder from 1967-1974, but worked mainly as a research scientist for the remainder of his career. In the mid-seventies, he began a long association with the neuroscience laboratories of Dr. Philip M. Groves, first at the University of Colorado, Boulder, and then since 1980 in the Department of Psychiatry at the University of California, San Diego. Throughout his twenty-five years of collaboration with Dr. Groves, Steve used his expertise in electrophysiology and statistics to study the physiology and pharmacology of the basal ganglia and the alterations produced by psychostimulants. He also began to develop computing techniques for three-dimensional reconstruction of neuronal structures from microscopic images. As soon as personal computers became widely available, he produced a popular 3D-reconstruction program that would run on an IBM-PC. This program was distributed by the High Voltage Electron Microscope facility at the University of Colorado, Boulder at a nominal cost to scientists around the world. At UCSD, Steve Young expanded his interest in advanced computing techniques and their application to the neurosciences in a continuation of his long-standing collaboration with Dr. Mark H. Ellisman, who had worked with Steve in Boulder before moving to the Department of Neurosciences at UCSD. Together Drs. Ellisman and Young established the National Center for Microscopy and Imaging Research (NCMIR), an NIH-funded research resource for three-dimensional light and electron microscopic imaging. Steve was Associate Director for Technology Development at NCMIR where he served as a coordinator between the computer staff and biologists and as a consultant on computer methods for tomographic computation, image processing, and three-dimensional visualization. He was the driving force behind efforts to provide remote access via the internet to specialized research instruments, such as the intermediate voltage electron microscope at NCMIR. Through NCMIR, Steve was a key contributor to many efforts, including the National Biomedical Computational Resource, the National Partnership for Advanced Computational Infrastructure (NPACI), and the cell-level database component of the International Human Brain Mapping Project. Steve also worked closely with the San Diego Supercomputer Center (SDSC) and collaborated with scientists around the world. During his career, he authored or co-authored over 100 publications, and had many additional projects in progress.
Steve Young was also noted as a teacher. Over the years, he played an essential role in the training of many neuroscience graduate students and post-doctoral fellows. Among the many scientists who learned valuable lessons in experimental design, data analysis, computational methods and instrument design from Steve are Marco Diana, M.D., Lisa Fisher, Ph.D., Raymond Gariano, M.D., Ph.D., Martin Haddida-Hassan, M.S., Denise Jackson, Ph.D., Jamie Lindsey, Ph. D., Maryann Martone, Ph.D., Anna Mura, Ph.D., Shoji Nakamura, M.D., Dr. Sci., Stephen Peltier, M.S., Lawrence J. Ryan, Ph.D., Steven Sawyer, Ph.D., James Tepper, Ph.D., Charles Wilson, Ph.D., Charles Wurtz, Ph. D., and Elizabeth Yoder, Ph. D.
His efforts touched every aspect of neuroscience where state-of-the-art computation was applied. His deep and diverse skills and knowledge bridged mathematics, computer science, physiology, electrical engineering, neuroanatomy, microscopy, and image processing, and he functioned as a translator between scientists immersed in these disciplines. Steve was universally liked as a serious, innovative, and caring researcher, someone who all regarded as a good friend, and who willingly shared his expertise and understanding with others. He is survived by his parents, two sisters, his wife Arlene; three daughters, and 4 grandchildren.
Steve's family and colleagues have chosen to honor Steve's memory with the Stephen Jacob Young Memorial Graduate Fellowship at UCSD in "Applications of Advanced Computational Methods to the Study of the Structure and Function of the Nervous System".