Robert J. Wenthold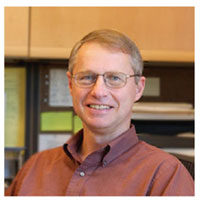 Dr. Robert J. Wenthold, beloved family member, friend, mentor, and scientific leader, passed away on Oct. 30, 2009 from renal cancer. Born on June 20, 1948, Bob received his BS in Chemistry from Loras College in Dubuque, Iowa and PhD in Biochemistry from Indiana University. He first joined the National Institutes of Health (NIH) in Bethesda, Maryland as a research fellow in 1974, and then became an assistant professor in the Department of Neurophysiology at the University of Wisconsin in 1982. In 1984 he returned to NIH as an investigator in the Laboratory of Neuro-otolaryngology in NINCDS (now known as the NINDS). In 1989, he was one of the founding members of a new NIH institute, the National Institute on Deafness and Other Communication Disorders (NIDCD), where he would later be appointed the Chief of the Laboratory of Neurochemistry. In 1998, he became the Scientific Director of NIDCD's Intramural Program. During his entire tenure as Scientific Director, he continued to maintain an active lab that was one of the largest and most productive in the institute. Bob was a constant presence in the lab, with a genuine enthusiasm for science and ever eager to discuss data with his fellows. A great supporter of training and education, he was an Adjunct Professor at the University of Maryland (UM) beginning in 2001, and in this role, he accomplished much to forward the collaborative graduate program between UM and NIH. Bob was a cherished mentor, well known for his efforts to foster the careers of both graduate students and research fellows. He was recognized for his significant role as a mentor when he was awarded the NIH Graduate Partnerships Program Outstanding Mentor Award in 2008.
Bob was an active member of the Society for Neuroscience. He served on editorial boards for several major journals including the Journal of Neuroscience. He is best known for his many landmark works in the study of glutamate receptors. In the 1990s, he published major studies on their biochemistry, distribution, and molecular biology, and is well known for producing many of the best antibodies to glutamate receptors, used now by laboratories worldwide. In 1992, Bob was the first to demonstrate the native oligomerization of AMPA-type glutamate receptor subunits in the brain, and in 1996, he defined the stoichiometry of AMPA receptors in the CA1 region of the hippocampus. In the 2000s to present, his research focused on the function and trafficking of glutamate receptors and associated proteins. He always took an active role in the studies in his laboratory at NIH, working closely with the other scientists and producing numerous major papers in which he was senior author. In addition to his reputation for excellence in research, education, and mentorship, he is well known for his integrity, professionalism, generosity, and good-humor. He established a congenial atmosphere in his lab where students and fellows worked together to produce high-quality research, while maintaining professional and personal respect and cooperation.
Bob is survived by his wife, Kris, son Robert Jr., daughter Elisabeth Lucas, son-in-law David, granddaughter Marissa, sisters Phyllis Arendt and Mary Ann Mahaffey, and extended family. Bob passed away at his home in Bethesda, Maryland, USA, surrounded by his loving family. Bob inspired and touched the lives of so many, and is truly missed.