Nancy R. Zahniser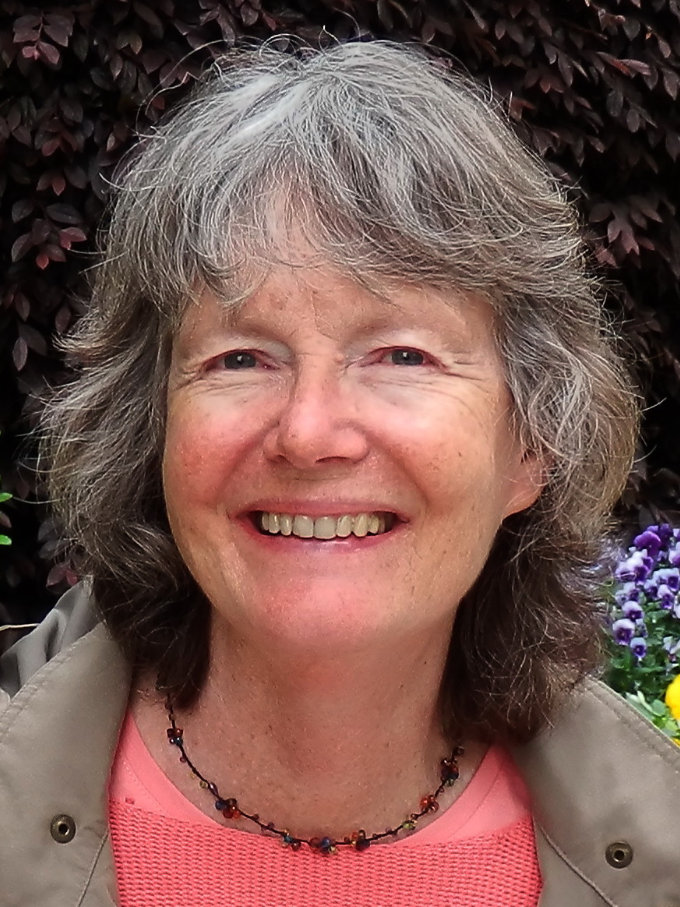 Dr. Nancy R. Zahniser, Ph.D., passed away peacefully at her home in Denver Colorado on May 5, 2016 after being diagnosed with neuroglioblastoma in December 2014. Born and raised in Chillicothe Ohio, Dr. Zahniser graduated from high school there in 1966. After she received her B.A. in Chemistry from the College of Wooster in Ohio in 1970, Dr. Zahniser spent a year teaching high school at the Woodstock School in Mussoorie in India. She returned to the U.S. for her graduate studies under Dr. Israel Hanin in the Department of Pharmacology at the University of Pittsburgh, School of Pharmacy where she received a Ph.D. in Pharmacology in 1977 based on her studies of brain acetylcholine synthesis. Dr. Zahniser did her post-doctoral training in the lab of Dr. Perry Molinoff at the Department of Pharmacology in the School of Medicine at the University of Colorado Health Sciences Center in Denver CO. Subsequently, Dr. Zahniser was hired by the UCHSC Department of Pharmacology, first as an Instructor, and then as a tenure-track Assistant Professor in 1981, rising quickly through the ranks to become Full Professor with tenure in 1991. Dr. Zahniser also held concurrent faculty appointments in the Neuroscience Program and the Medical Student Training Program at the UC School of Medicine.
Dr. Zahniser's research focused on better understanding the brain neurotransmitter dopamine (DA) and the addictive drugs that alter its function. She was the first to demonstrate that DA receptor binding is influenced by guanine nucleotides and that release-regulating presynaptic D2 DA autoreceptors exist on rat striatal neurons. She was a major contributor to the literature describing how these DA autoreceptors and the DA transporter (DAT) were altered by repeated cocaine exposure. She and her lab developed a novel rat model based on differential locomotor responsiveness to cocaine which indicated that lower initial cocaine sensitivity was explained by a higher basal number of DATs. This difference predicted a more "addiction prone" phenotype in that these animals worked harder to self-administer cocaine and experienced cocaine-induced rapid compensatory DAT up-regulation. She also helped to characterize a tagged-DAT knock-in mouse that provides a major advance by allowing DAT trafficking and regulation studies to be conducted in brain tissue, as opposed to model cell expression systems. Her results further supported the idea that rather than being statically expressed at the cell surface, DAT levels are dynamically responsive and help to sculpt DA neurotransmission, particularly after repeated exposure to cocaine. Dr. Zahniser's research has been continuously funded by NIH since 1981, including by RCDA, MERIT and Senior Scientist awards from NIDA. She was thoroughly committed to helping both graduate student and postdoctoral trainees advance their own careers, mentoring the research projects of 9 thesis students and 22 post¬doc¬toral fellows in her lab. Together, they have published over 150 papers, reviews and book chapters. Many of Dr. Zahniser's graduate students and postdoctoral trainees now run their own independent neuroscience laboratories. In addition to serving as vice-chair and acting chair of the Department of Pharmacology from 2003-2006, Dr. Zahniser was also the CU School of Medicine Associate Dean for Research Education from 2007-2012, serving as a resource for persons applying for training grants, fellowships and career awards. Dr. Zahniser directed an NIAAA-supported postdoctoral training grant, NIGMS-funded predoctoral pharmacology training grant and ASPET-supported Summer Undergraduate Research Fellowship program for under-represented students. She served as a regular member of two NIH study sections, the NIDA National Advisory Council and the NIDA Intramural Research Program Board of Scientific Counselors as well as an ad hoc member of numerous other NSF and NIH review panels. In addition to a very active history of reviewing for all the major neuroscience and pharmacology journals, Dr. Zahniser was on the editorial boards of Pharmacological Communications, CNS Neuroscience and Therapeutics and The Journal of Neuroscience Methods. Dr. Zahniser was a member of the Society for Neurosciences since 1979 and a member of the American Society for Pharmacology and Experimental Therapeutics (ASPET) since 1982 in the neuropharmacology division. She received the 2014 Award in Excellence in Pharmacology/Toxicology from the PhRMA Foundation honoring her career achievements in the field of dopamine regulation in drug addiction. Dr. Zahniser was also previously recognized with the 1984 Award in Excellence in Pharmacology/Toxicology from PhRMA. She served as ASPET secretary–treasurer in 2001–2002 and was selected as a fellow in the prestigious Executive Leadership in Academic Medicine (ELAM) program for women in 2005–2006. Dr. Zahniser organized and chaired several national meetings, including the Gordon Research Conference on Catecholamines. She was a distinguished lecturer at the University of Colorado; University of Pittsburgh; Loyola University; and University of Texas Health Science Center, San Antonio. In 2009 she received the Distinguished Alumna Award from the University of Pittsburgh, School of Pharmacy. In 2013, the "Zahniser Addiction Symposium" was held in her honor at the University of Florida Center for Addiction Research and Education. She served on three external scientific advisory boards: University of Texas Waggoner Center for Alcohol and Addiction Research, Oregon Health Sciences University Methamphetamine Abuse Research Center, and University of Kentucky Center for Drug Abuse Research Translation.
Dr. Zahniser is survived by her beloved husband of 14 years, Chris Wing, as well as by her brothers, Mark Rutledge-Gorman and James Rutledge, her sister-in-laws, Catherine Rutledge-Gorman and Kathy Rutledge, and her nephews James and Nathan Rutledge-Gorman. Also grieving her loss are her first husband, Mark Zahniser and his family, and the family of her longtime partner, Dr. Thomas V. Dunwiddie who died tragically in a climbing accident in Yosemite in 2001. Nancy was an avid hiker, gardener and cross-country skier. She enjoyed traveling and was able to visit her beloved Austrian "sister" Helene in Fall of 2015.
Dr. Zahniser's absence will be felt by the multitudes of former students, post-docs and young faculty who Nancy tirelessly and generously supported over the years. She made a point at every scientific conference to attend their presentations, read their grant proposals and give them advice on new techniques or collaborations to further their career. Nancy was a highly ethical scientist who was a role model for many.