Dr. W. Keith O'Steen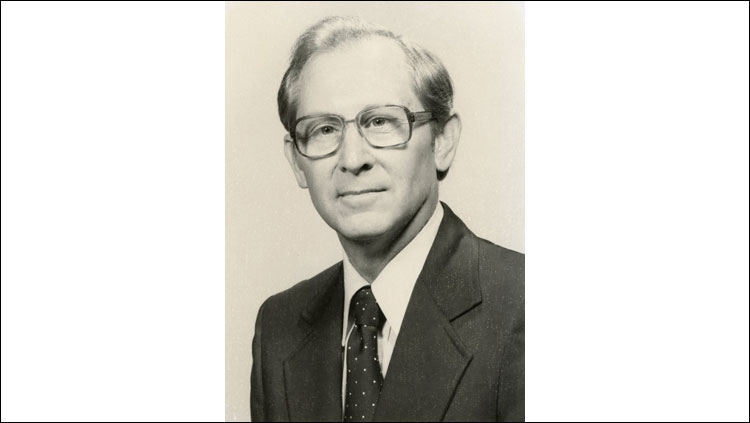 Dr. Wendall Keith O'Steen, age 90, passed away at the Anne & Donald McGraw Center for Caring for Community Hospice & Palliative Care on 01 January 2019. Dr. O'Steen was Professor and Chairman, Department of Neurobiology and Anatomy, Bowman Gray School of Medicine, Wake Forest University, Winston-Salem, NC for 17 years. He previously held positions at Emory University School of Medicine and the University of Texas Medical Branch. Over the course of his career, Dr. O'Steen published papers on the effects of light, stress, and hormones on the aging of the retina and brain. One such contribution to science was his original research, which located sites of serotonin uptake in the brain. He spoke at many national scientific conferences and held leadership positions in several regional, national, and international scientific societies, including the American Association of Anatomists, Association of Anatomy Chairmen (Past President), Association of Research in Vision and Ophthalmology, Endocrine Society, and Society for Neuroscience. He was the recipient of fellowships and research grants from the National Institutes of Health, which supported his research programs over the years; he served on several NIH Study Sections and on the National Board of Medical Examiners for which he wrote the section of Neuroanatomy questions for all Medical students. Dr. O'Steen received "Excellence in Teaching Awards" in neurobiology from each of the medical schools where he taught, and he was selected a member of Alpha Omega Alpha Honor Medical Society while at Emory.
Dr. O'Steen, the son of Wellna and Lillian Powell O'Steen, was born in Meigs, GA, on July 3, 1928, and attended Meigs Consolidated Schools. He was an Eagle Scout (1944) and in later years, was a Unit Commissioner and continued to meet and camp with Troop 288 in Ponte Vedra Beach, FL. He attended Emory University Junior College at Oxford, GA, and Emory University, where he received his B. A. and M. S. degrees. He was called onto active duty in the U. S. Army Infantry during the Korean War, and served as a German interpreter for German POWs of WWII and participated in Nerve Gas Research at the Edgewood Arsenal, Maryland. Afterwards he received his Doctorate degree in basic medical sciences in 1958 from Duke University. He retired as a LTC in 1988 from the Army Reserve, Medical Service Corps and in 1993 as Chairman and Professor Emeritus from Wake Forest University School of Medicine.
He is survived by his loving wife of over 35 years, Sandra Kraeer O'Steen of Atlantic Beach, FL; their son TSgt Buckley Powell O'Steen, USAF, Salt Lake City, Utah and his son Kerry Keith O'Steen and his wife Carol, and granddaughter Kallie and grandson Kirk, of Wendell, NC. Also surviving are his brother Gene Nolan O'Steen and wife Mae Swims O'Steen and family of Louisville, KY, as well as sister-in-law Kathy and David Lewis and their family in Atlanta, GA.
A memorial service for family and personal friends will be held on Tuesday, January 8 at 2:30 at the Jacksonville National Cemetery . In lieu of flowers the family requests that memorial donations be made in honor of Dr. Wendall Keith O'Steen to the Macular Degeneration Foundation and/or to the Community Hospice & Palliative Care Center at 4266 Sunbeam Rd. Jacksonville, FL 32257.