Toni S. Shippenberg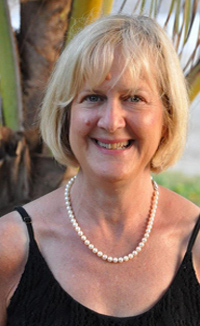 Toni S. Shippenberg passed away June 25, 2012, in Baltimore, MD, at the age of 55. At the time of her death, Toni was the Chief of the Integrated Neuroscience Branch in the Intramural Program of the National Institute on Drug Abuse (NIDA) in Baltimore, MD. She also headed an outstanding Behavioral Neuroscience Laboratory.
Toni earned her BS in Neuroscience from Colgate University in 1979 and her PhD in Pharmacology in 1985. Her doctoral dissertation was titled "Biphasic Behavioral Effects of Ethanol: Role of Endogenous Opioid Pathways", and her research career continued to be centered on the brain and behavioral effects opioids. Toni conducted her postdoctoral training in Germany at the Max Planck Institute of Psychiatry where she advanced to the position of Chief, Drug Abuse Research Unit. During this time, Toni pioneered mechanisms that contributed to the ability of opioids to regulate dopaminergic transmission in the limbic system. In 1992, Toni returned to the USA as Scientist at NIDA. Her research at NIDA culminated in many seminal contributions to our understanding of neuroadaptations underlying the dysregulated behaviors that characterize drug addiction. In particular, her work focused on the neurochemical and cellular mechanisms by which opioid peptides and their effector systems regulate neurotransmission within the limbic cortical-striatalpallidal loop. She pioneered investigations of the ability of opioids to regulate monoaminergic transporter proteins.
Toni suffered a cervical (C-2) fracture during her time in Europe. This life-changing event was described in her 2003-2008 Review for NIDA in which she stated that "I recently experienced the debilitating effects of chronic pain on daily function and the inability of currently available analgesics to relieve muscle- and nerve injury-evoked pain." Her experience with chronic pain served as an impetus for Toni to refocus her research on identifying novel targets for its treatment. During the next few years, Toni published several reports on the potential of receptor targets for pain therapeutics, including ionotropic glutamatergic receptors, and opioid and non-opioid receptor-mediated actions of prodynorphin-derived peptides.
In spite of the fact that Toni suffered from chronic pain, she rarely spoke of her own situation, being more interested in others. She was especially motivated to contribute to the research value and career advancement of her colleagues. Determined to help direct the publication of high quality neuroscience, Toni accepted the post of Reviewing Editor for the Journal of Neuroscience in 2002. She also served on the editorial boards of several important journals in the field of neuropharmacology, including Neuropsychopharmacology, and Molecular and Cellular Pharmacology. Toni was well-suited for these roles, for she did not shy away from controversy, readily expressing her knowledgeable opinions on a wide diversity of topics. Her editorial leadership as well as her bold, pioneering approach to neuroscience will be sorely missed.
Toni is survived by her daughter Alexandra (Allie) Stein, her parents Trudi and Stanley Shippenberg, and friends from around the globe. We all are so fortunate to have shared Toni's intellect, humor and caring.