Janice Ovelmen Levitt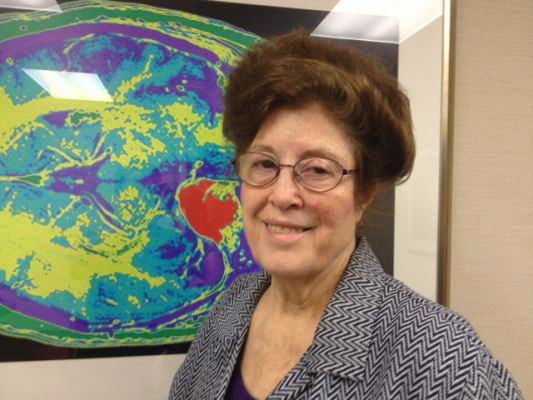 Janice Ovelmen-Levitt, PhD, age 84, of Winston-Salem, North Carolina passed away on August 3, 2019.
Janice was born on March 21, 1935 in Ottawa, IL, to the late Oliver and Helen Ovelmen.
Dr. Ovelmen-Levitt was a neuroscientist and researcher in Neurobiology and Neurosurgery at Duke University between 1976-2002, from where she retired. At the time of her death she was an adjunct professor of Neurobiology and Anatomy at the Wake Forest School of Medicine, and a longtime member of the Society for Neuroscience.
Dr. Ovelmen-Levitt's life's work was on the topic of central pain, and how the brain's perception of pain can outlive the damage that causes it. Along with her coauthors she wrote 37 papers and chapters on this topic, including an edited book, "Deafferentation Pain Syndromes: Pathophysiology and Treatment" with Dr. Blaine Nashold. She remained devoted to this scientific problem to the end of her life.
Dr. Ovelmen-Levitt was actively involved in her community and friends. After retiring, she volunteered at SciWorks in Winston-Salem, NC, where she curated scientific collections and designed outreach activities for K-12 students in the Forsyth County School system. Janice was an accomplished artist and directed her talent toward documenting mushrooms and other scientific concepts. Janice was an active member of her recorder group devoted to Renaissance music and found fellowship with her band of musical friends. She loved listening to music as well as performing it. She continued to be engaged with young scientists, and because she was trained during a time when women neuroscientists were rare, was an important role model for many young female scientists. Her favorite poet was Edna St. Vincent Millay.
Janice is survived by her daughter: Diana (Levitt) Baker and her husband Mark Baker; her grandchildren: Cameron, Brynn and Chase; and her sisters, Deidra and Marcia. She was preceded in death by her twin brother, Sherman, and her former husband, Dr. Melvin Levitt. She is survived by many friends who miss her wit and humor. A memorial service celebrating her life was held at the home of her friend, Connie Kotis.