Volker Henn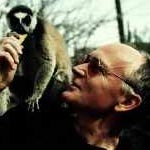 January 22, 1943 - December 3, 1997
On December 3, 1997 Volker Henn died unexpectedly from a heart attack following a preexisting heart condition. He was a full professor of neurology at the University of Zürich (Switzerland) and research director of the Department of Neurology at the University Hospital.
Born on January 22, 1943 in Gotha (former German Democratic Republic), Volker Henn attended schools in Dresden and Braunschweig (Germany) and studied medicine in Munich, Vienna and Berlin. His first neurophysiological paper on 'Signal processing of motion sensitive neurons in the frog retina' was published 30 years ago in Pflüger's Archive for Physiology. Important years in the Department of Physiology under the supervision of Professor O. J. Grüsser in Berlin, as well as years of medical training in surgery, internal medicine and psychiatry, followed his finals and attainment of his doctorate in medicine (1968). However, perhaps the strongest impetus for his future scientific work came through his basic vestibular research with Professor M. B. Bender and his successor Professor B. Cohen at the Mount Sinai School of Medicine in New York.
In 1971 the late Professor G. Baumgartner, former director of the Department of Neurology, brought Henn to Zürich where he worked both as a resident and senior resident. During this time he built his now world-renowned laboratory for basic and clinical research in vestibular and oculomotor physiology. He received his Readership in Clinical Neurophysiology in 1977, Assistant Professorship in 1981, and Full Professorship as well as Directorship of the outpatient clinic of the department in 1983.
Henn's extraordinarily successful scientific career is recognizable through an extensive body of work with numerous published papers and book chapters, many professional memberships, and awards. In 1977 he received the Goetz-Prize of the University of Zürich while still a resident, and shortly thereafter (1978) the Franceschetti-Liebsrecht Prize of the German Ophthalmological Society. Above all, however, he was honored in 1990 with the distinguished Hallpike-Nylen-Prize awarded by the international Bárány-Society. He actively served on many editorial boards of scientific journals, advised a number of scientific foundations, and at the time of his death, was acting president of the prestigious Betty-and-David-Koetser-Foundation for brain research. Furthermore, he deserves great credit for his prudent leadership of the national research program 'Diseases of the Nervous System' sponsored by the Swiss National Foundation.
Volker Henn personally was a modest man, and only a few of us knew of his inner riches. He was an universal scholar in the very sense of Humboldt with profound knowledge of the history of science, and a fine sense of modern art and literature. He was a keen observer and photographer of the animal world of the tropical forests and seas, and he loved to challenge the Swiss alpine passes by bicycle. The countless number of students he influenced, and above all his Zürich lab group, will devote their utmost to continue his work.