Pavel Belichenko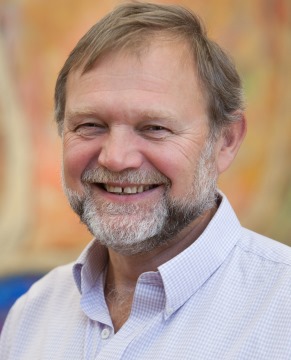 Pavel Belichenko, MD, PhD, died of a sudden heart attack while swimming in the ocean on August 9, 2014. "I know I express the sentiments of so many when I say that we are in mourning over his loss," said UCSD Neurosciences Chair William Mobley. "Colleague, compatriot, and a friend to so many, his important contributions to neuroscience and to the well being of the Department and UCSD will always be greatly cherished."
Pavel was uniquely trained in anatomy, neuroanatomy, and histology. He received his education in medicine and biochemistry at the Second Medical Institute, Ministry of Health in Moscow in 1976 and went on to earn his PhD from the Academy of Medical Science, Brain Research Institute, Moscow. He then became a researcher at the Brain Research Institute Academy of Medical Science in Moscow. In 1988 he began a series of academic appointments as a visiting scientist, first at the prestigious Max-Planck Institute of Brain Research in Frankfurt-Main, Germany, and then at the Institute of Neurobiology, University of Goteborg in Goteborg, Sweden; the Institute of Histology and General Embryology, University of Fribourg, Switzerland; and Institute of Animal Health, Edinburgh University, Scotland.
Pavel left Europe in 1999 for a position in Stanford University's Department of Neurology and Neurological Sciences. He worked with William Mobley, MD, PhD, who was the department chair at the time. When Bill Mobley became chair of Neurosciences at UC San Diego in 2009, Pavel joined the UCSD faculty as an associate professor and was also a principal investigator in the Mobley Lab.
His research focused on the neurobiology of autism spectrum disorders, specifically Rett syndrome; the neurobiology of Down syndrome; and the Human Brain Mapping Project at the single cell level. "His special focus on those with Down syndrome and Rett syndrome did much to advance understanding of these disorders and to suggest possible treatments. Our world will simply not be the same without him," said Bill Mobley. Swimming was one activity Pavel enjoyed that gave him a brief respite from his diligent work in the lab. His warmth, wit and dedication will be missed by all who knew him.