Join or Renew
One Mission. Global Community. Together We are Stronger. Join Us.
Becoming a Member Is Easy
Have the completed documents listed below before you begin your online application.
New and returning members can purchase two years of membership — for 2021 and 2022 — and save time and a little bit of money by purchasing a two-year membership.
All memberships are valid during their calendar year (January 1 - December 31) and are non-refundable and non-transferable.
What You Need to Join
Before you get started with your membership application, make sure you have gathered all of the requirements.
Curriculum Vitae/Resume
Sponsors: You'll need names and SfN member IDs of two active Postdoctoral, Regular, or Emeritus members
Students and Postdocs: Gather proof of enrollment/status such as letter of acceptance or transcript, and contact information for a department/faculty contact
Neuroscience Training Programs: Complete the Institutional Program Membership Application
Once you have all of your documentation ready, create an account, and begin your application.
You can also submit all the information above on a print application with a check payment.
Membership Categories and Dues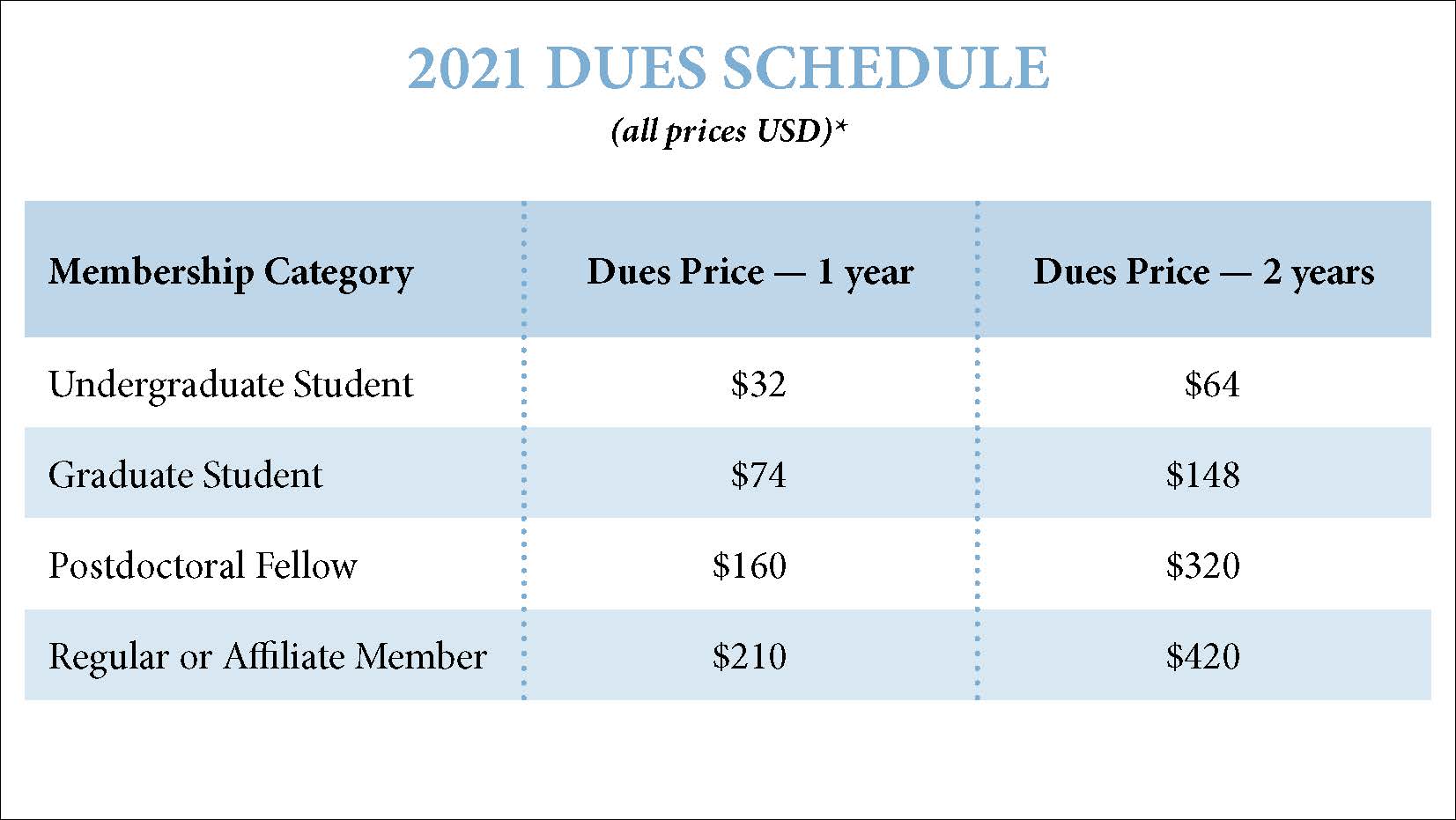 To renew or apply, determine which membership category is right for you. Residents of developing countries are eligible for reduced dues rates.
Have you been a member before? Log in to renew online.
Or mail your check with your member number to:
Society for Neuroscience
Membership Department
1121 14th Street NW, Suite 1010
Washington, DC 20005