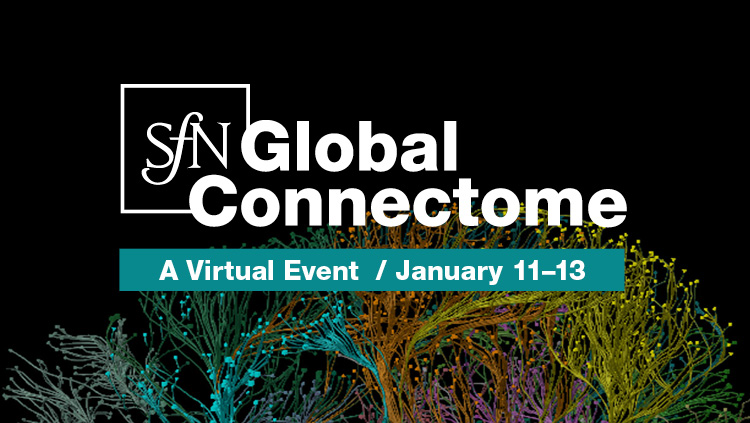 Ask Me Anything Sessions
A discussion of current questions being investigated in a speaker's lab followed by a live Q&A with the audience
Ask Me Anything
Monday, January 11
1:15–2 p.m. EST
Neurocognitive Aging in Primates — Sex Matters
Presenter: Agnès Lacreuse, PhD
University of Massachusetts Amherst
Moderator: Merina Varghese, PhD
Icahn School of Medicine at Mount Sinai

In this talk, Lacreuse will share her path to academic research in the United States and will highlight findings from her studies in rhesus macaques and common marmosets, showing that sex and sex steroid hormones are important modulators of age-related cognitive decline. These data have implications for understanding how sex and other variables such as gender, sexual orientation, and race may influence aging trajectories in humans.

Ask Me Anything
Tuesday, January 12
1:15– 2 p.m. EST
The Birth of a Memory — A Biological Script With Unexpected Writers
Presenter: Yadin Dudai, PhD
Weizmann Institute of Science and New York University
Moderator: Aline Desmedt, PhD
Bordeaux University

The first seconds in the life of items in human episodic memory shape memory for years. During that period, a script starts to be constructed in the brain on the fly, amalgamating pre-event, intra-event, and post-event information. The information stems from the outside world, individual experience, and collective and cultural memory. This results in encoding and consolidation of a unique representation of reality that keeps being modified as long as the memory persists.

Ask Me Anything
Wednesday, January 13
1:15– 2 p.m. EST
Neural Circuit Mechanisms of Emotional and Social Processing
Presenter: Kay M. Tye, PhD
Salk Institute for Biological Studies
Moderator: Talia N. Lerner, PhD
Northwestern University Feinberg School of Medicine

How does our brain rapidly determine if something is good or bad? How do we know our place within a social group? How do we know how to behave appropriately in dynamic environments with ever-changing conditions? This session will dive into these questions and explore how neural circuits important for driving positive and negative motivational valence (seeking pleasure or avoiding punishment) are anatomically, genetically, and functionally arranged.