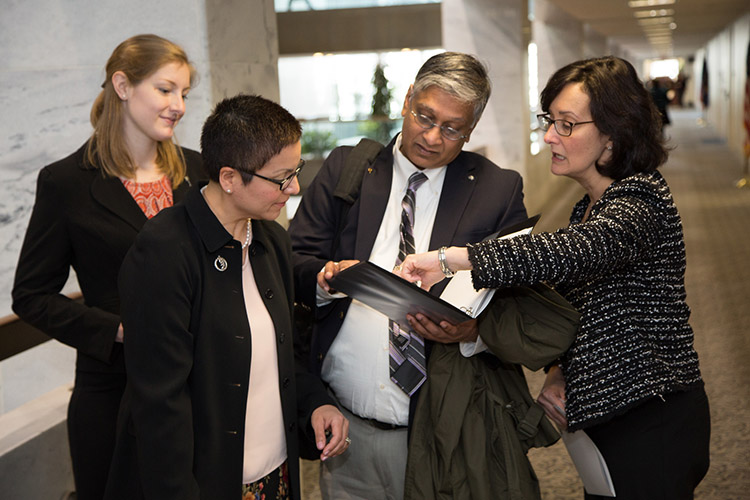 Take Action
You can play a critical role in advancing funding for basic and biomedical research.
Tell Congress to Avoid a Partial Government Shutdown
Although Congress approved NIH's funding for the current fiscal year, it has yet to do so for the National Science Foundation (NSF). Unless Congress acts before December 21, NSF and several other agencies will shut down when their funding in the current Continuing Resolution expires.
As a constituent, it is essential that you communicate with your members of Congress about the role of federal investments in scientific advancement.
Contact your members of Congress today and tell them to finish their work and provide robust funding for NSF in 2019.
Ask Your Legislator to Join the NIH Caucus
Both the House and Senate established NIH Caucuses to fight for more NIH funding in the United States. Ask your legislators to join the NIH Caucus. Take action here.
Consult our Advocacy Best Practices for help connecting with your policymakers. Whether you're new to science advocacy or looking to expand your portfolio, our advocacy best practices will help you to refine your science communication and advocacy skills. Together, we can build congressional support for neuroscience priorities.