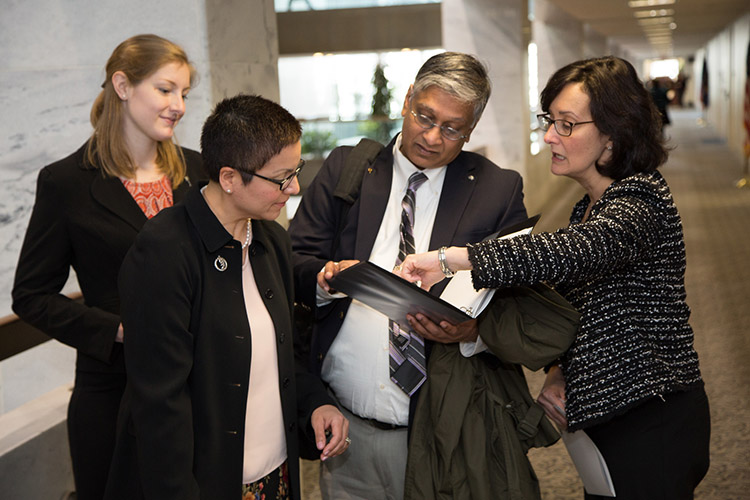 Take Action
You can play a critical role in advancing funding for basic and biomedical research.
Urge the House to Adopt the Senate's Increase for NIH
The Senate has approved another $2 billion increase in NIH funding for the coming fiscal year and now it's up to the House to do the same. Contact your Representative TODAY and ask them to adopt the Senate's proposed $39.1 billion for NIH funding. Take a moment to also thank your Senators for their commitment to the scientific enterprise and echo the need to maintain robust investments. Personalize these emails to send to your members of Congress and reiterate the importance of passing a timely budget to avoid a government shutdown on October 1.
Your advocacy efforts to advance biomedical research funding have resulted in significant victories over the last three years, including last year's $3 billion increase in NIH funding. Contact your members of Congress TODAY to both thank them and encourage them to continue supporting basic science.
Consult our Advocacy Best Practices for help connecting with your policymakers. Whether you're new to science advocacy or looking to expand your portfolio, our advocacy best practices will help you to refine your science communication and advocacy skills. Together, we can build congressional support for neuroscience priorities.