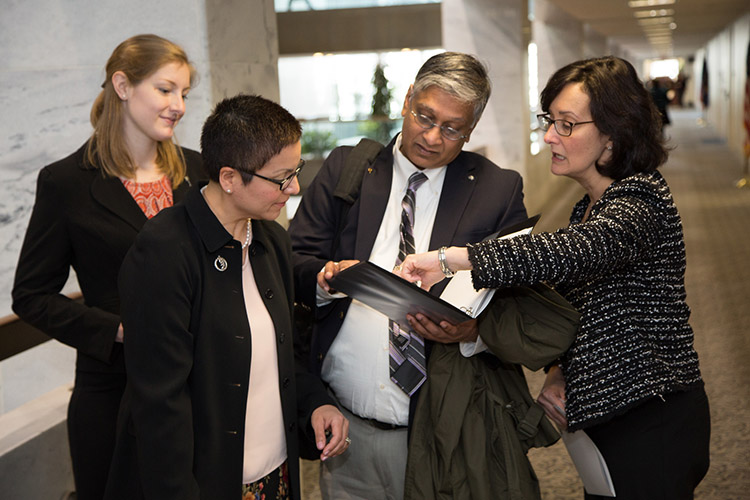 Take Action
You can play a critical role in advancing funding for basic and biomedical research.
Ask Your Legislator to Join the NIH Caucus
Both the House and Senate established NIH Caucuses to fight for more NIH funding in the United States. Ask your legislators to join the NIH Caucus. Take action here.
Consult our Advocacy Best Practices for help connecting with your policymakers. Whether you're new to science advocacy or looking to expand your portfolio, our advocacy best practices will help you to refine your science communication and advocacy skills. Together, we can build congressional support for neuroscience priorities.