Valina L. Dawson, Ph.D.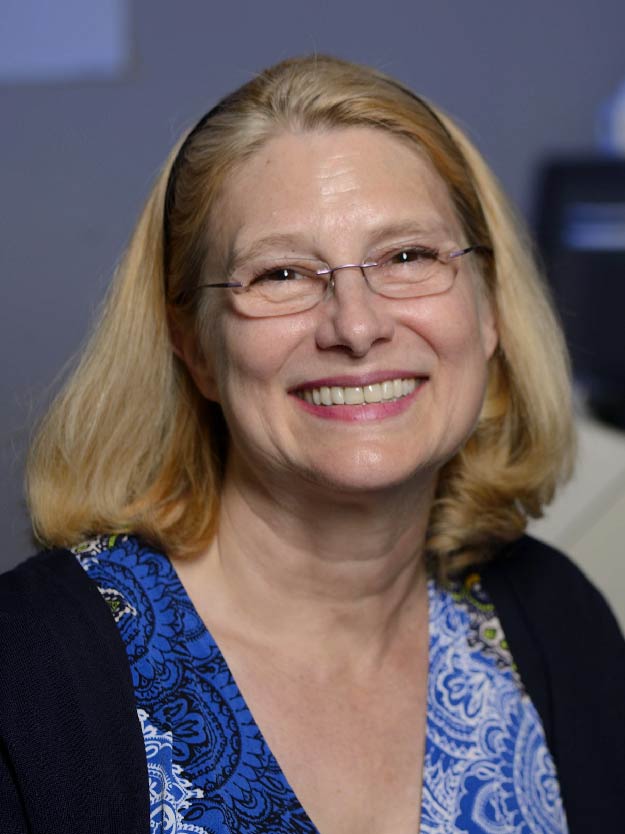 Administrative Accomplishments
As Director of the Neuroregeneration Program and Stem Cell Program Dr. Dawson promotes the development and success of the faculty, fellows, students, and staff. She serves as co-Chair for the Department of Neuroscience Committee for Diversity and Inclusion. As Vice Chair of Research and Chair of the Appointment and Promotions committee in Neurology she developed new programs and administrative structure to provide transparency and education of faculty, decrease time at rank for promotion and advocate for inclusion of women and diversity of faculty. She has chaired grant reviews for foundations and the NIH including serving as the first NIH K99/R00 study section chair supporting the advancement of fellows to faculty. As a conference organizer Dr. Dawson seeks speakers from diverse academic ranks and scientific approach. Her service on advisory boards for foundations, federal organizations, and prize committees has supported scientific excellence and medical advancement while advocating for diversity of scientists and scientific viewpoints.
Degree, Institute, Year Earned
| | | |
| --- | --- | --- |
| Degree | Institute | Year Earned |
| B.S. | University of California at Davis | 1984 |
| Ph.D. | University of Utah School of Medicine | 1989 |
Research Areas
Dr. Dawson's research focuses on the molecular and cellular mechanisms of resilience to brain injury and the complex network of events that lead to neuronal dysfunction, neuronal loss and neurodegeneration.
Current Position(s) at Your Current Institution
Director, Neuroregeneration and Stem Cell Programs, Institute for Cell Engineering
Professor, Departments of Neurology, the Solomon H. Snyder Department of Neuroscience, Physiology Johns Hopkins University School of Medicine, Baltimore, MD
Memberships
Organization
Position Held
Year(s)
Society for Neuroscience
Member
NSP Mentor
Member - Program Committee
Member - Achievement Awards Selection Committee
Member - Professional Development Committee
Member - Committee on Women in Neuroscience
Member -Young Investigator Award Selection Committee
1987-present
2016
2011-2014
2010-2012

2009-2011

2007-2009

2007-2008
American Heart Association
Co-Chair, Brains Sciences 2 Study Section, National
Mid-Atlantic Study Section
Beginning Grant-in-Aid Study Section, National
2004-2005

2001-2004
2001-2004
International Society for Cerebral Blood Flow and Metabolism
Symposium Advisory Committee
1997
Service Positions
Editorial Boards:
Publication
Position Held
Year(s)
eNeuro
Advisory Board Member
2017-2023

Journal of Neuroscience
Senior Editor
Reviewing Editor
2010-2016
2003-2009
Nitric Oxide
Editorial Advisory Board Member

1996-present
Neurobiology of Disease
Associate Editor
2000-present

Journal of Parkinson's Disease
Editorial Board Member
2012-present
Journal of Molecular Medicine
Reviewing Editor
2007-2017
Journal of Cerebral Blood Flow and Metabolism
2004-2009
Other Service Positions:
Organization
Position Held
Year(s)
NIH NINDS
Chair - K99-R00 Review Panel

Chair - Stroke Progress Review Group, Genomics/Proteomics section
Chair - R35 Study Section
Member and Chair, NSD-A Study Section

2006-2012, 2018, 2019
2011

2016
2001-2004 (2003-2004 chair)

NIH/UC Davis

NeuroMab Scientific Advisory Board

2010-present

UAMRMC Military Operational Medicine Research Program
Steering Committee NETRP

2006

Keystone Symposia
Planning Committee
Symposia Organizer and Chair
2020-2021
2009, 2019

Margolese Brain Adjudication Committee for Brain Disorders Prize
Selection Committee

2021-2023

New York Stem Cell Foundation
Advisory Board

2009-present
Burke Neurologic Institute
Scientific Advisory Board
2015-present
Brain Ischemia and Stroke Conference, Rome Italy
Advisory Board

2008

Terni Conference on Cerebrovascular Disease and Stroke
President
2004
Princeton Conference on Stroke

Advisory Board
2002, 2004
Winter Conference on Brain Research Advisory Board

Advisory Board
2002, 2004, 2005
International Symposium on Pharmacology of Cerebral Ischemia
Advisory Board
2002, 2004
U.S. Department of State and the Fulbright Institute Board of Trustees

Fulbright International Science and Technology Award for Outstanding Foreign Students
2009
Science Biography
Dr. Dawson's research focuses on the molecular and cellular mechanisms of resilience to brain injury and the complex network of events that lead to neuronal dysfunction, neuronal loss, and neurodegeneration. She has deployed unbiased molecular approaches from differential display to the current single cell transcriptomics and multiple proteomic assays to discover proteins that promote neuronal survival. This led to insight into resilience and to how loss of function leads to neurologic disorders including epilepsy, stroke and neurodegeneration. In following the neurotoxic signaling events activated by nitric oxide, oxidative stress and ischemia, she defined the regulated cell death program, parthanatos. Dr. Dawson's has studied the pathogenesis of Parkinson's disease (PD), first in intoxication models and then she contributed to the study of genetic mutations linked to PD. She developed fly and mouse models and human neural cultures to discover the biologic activity of parkin, DJ-1 and LRRK2 and how mutations in these proteins results in neurodegeneration. These studies led to insight into a complex series of events from mitochondrial dysfunction, defects in mitochondrial biogenesis, defects in protein translation, activation of stress kinases and responses and ultimately activation of parthanatos. To expand her studies from rare causes of PD to more prevalent sporadic form of PD she has incorporated and innovated new mouse models of pathologic misfolded alpha synuclein, which is thought to be the main pathologic driver of PD. She has explored the route of pathologic synuclein transmission in the nervous system via engagement with the lymphocyte-activation gene 3 (LAG3) and developed a gut to brain pathologic synuclein transmission mouse model. In addition to motor deficits, this model reproduces many clinical features of PD including non-motor symptoms of anxiety, depression, and cognitive dysfunction, permitting the mechanistic investigation of the molecular underpinnings of these aspects of PD. In addition to neuronal dysfunction and loss, activation of innate immune responses in microglia and astrocytes is a critical driver of neurodegeneration. Activation of microglia and reactive astrocytes can be blocked by a GLP1 receptor agonist, NLY01, providing protection in mouse models of PD. Pathologic alpha synuclein is also involved in activation of the cGAS-STING pathway and induction of the NLRP3 inflammasome. Her lab is expanding the study of the drivers of neuroinflammation in neurodegenerative disease. To translate these basic science discoveries and advance them towards clinical therapies Dr. Dawson has partnered with Biotech and Pharma and has co-founded several companies with clinical trials underway for several therapeutic agents. Dr. Dawson's trainees have populated all ranks of academia, corporate, consulting, government, or pharmaceutical and industry positions. Her trainees continue to advance basic and medical science with their discoveries and contributions. Collectively, her work is providing innovative insights into the pathogenesis of PD and stroke and are providing novel opportunities for therapies aimed at preventing the degenerative process of PD and other neurologic disorders.
The full CV for this candidate can be found within the ballot.