Raúl G. Paredes, Ph.D.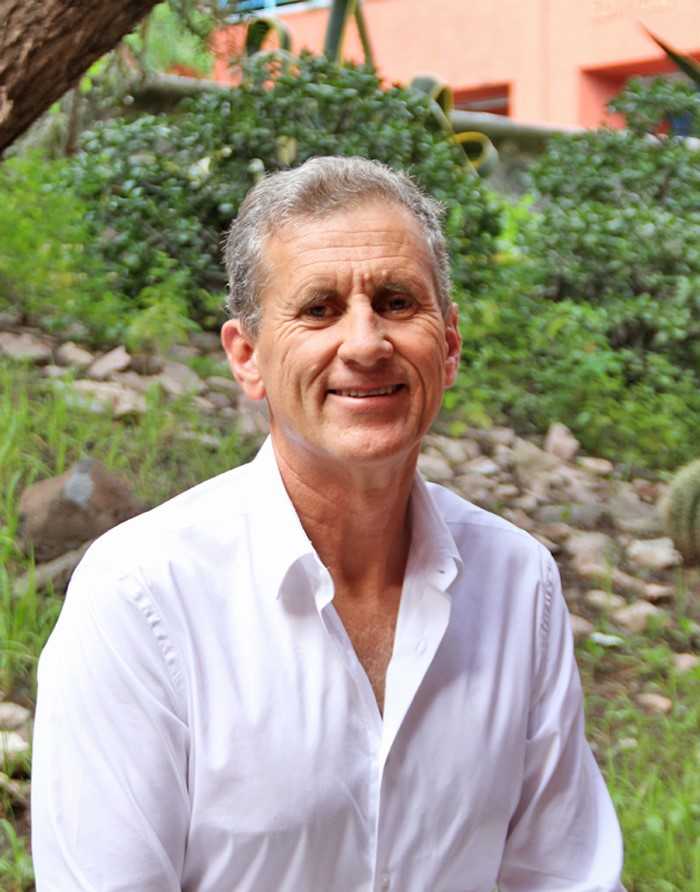 Administrative Accomplishments
I was the director of the master's degree program at the Institute of Neurobiology. Later, I was director of the same Institute at the UNAM Juriquilla campus for 8 years. Since 2018 I am the director of the National School of Higher Studies at the UNAM campus in Juriquilla. I have been active in different committees in scientific societies and within the UNAM. I have been part of local organizing committees for annual meetings in different societies, workshops, and international courses. I have been working with students at different levels, we receive high school and bachelor's students from several parts of México in different summer programs to enhance their interest in science. We are especially interested in supporting inclusion and diversity for underrepresented groups so they can have access to education and research opportunities. These accomplishments give me a broader scope to contribute to the Society for Neuroscience.
Degree, Institute, Year Earned
Degree
Institute
Year Earned
Psychology
Washington State University
Universidad Anáhuac
1983
Biomedical Sciences (Physiology)
Faculty of Medicine, Universidad Nacional Autónoma de México
1988

Basic Biomedicine (Neuroscience)
Universidad Nacional Autónoma de México

1992
Research Areas
Neural control of motivated behaviors and reward states
Rewarding states and sexual behavior
Neurogenesis and sexual behavior
Magnetic Resonance Imaging and motivated behaviors
Brain plasticity and biomechanics in amputees
Current Position(s) at Your Current Institution
Director, Nacional School of Higher Studies (ENES), Unidad Juriquilla, UNAM
Memberships
Organization
Position Held
Year(s)
Society for Neuroscience
Member
Member - Neuroscience Scholars Program Selection Committee
Member - Professional Development Committee
Faculty - Miledi Planning Committee

1990-present
2021-present

2017-2020

2010-2014

Society Behavioral Neuroendocrinology
Member
1987-present
Sociedad Mexicana de Ciencias Fisiológicas
Member
1990-present
Academy of Research in Biology of Reproduction

Member
2000-present
International Behavioral Neuroscience Society

Member
2000-2011
Service Positions
Editorial Boards:
| | | |
| --- | --- | --- |
| Publication | Position Held | Year(s) |
| Hormones and Behavior | Editorial Board Member | 2007-present |
| Frontiers in Behavioral Neuroscience | Associate Editor | 2018-present |
| Frontiers in System Neuroscience | Review Editor | 2018-present |
| Frontiers in Cellular Neuroscience | Review Editor | 2018-present |
Other Service Positions:
Organization
Position Held
Year(s)
Institute of Neurobiology
Dean of Master Program
Director

2000-2006
2008-2022

Science Biography
I obtained my bachelor's degree in psychology from Universidad Anahuac in México City. Then, I studied in the Biomedical Science Masters program (Physiology area) at the Faculty of Medicine in the Universidad Nacional Autónoma de México, UNAM. I earned a Doctoral degree in Basic Biomedical Research (Neuroscience area) at the Cellular Physiology Institute at UNAM. Subsequently. I completed post-doctoral training in the Biology department at Boston University under the supervision of Dr. Michael Baum.
My main line of research is brain plasticity and the neural control of motivated behaviors. For a long time, we have been studying the neural control of sexual behavior. Using different techniques (lesions, cannula implantation, ICC, molecular and cell biology, and behavioral tests) we have been able to determine that there is a region in the anterior hypothalamus, the medial preoptic area (MPOA) that is involved in the motivational aspects of male sexual behavior. We are also involved in studying the neural sites involved and the factors that contribute to the induction of a positive affective, reward, state associated with sexual behavior in male and female rats. We have also studied how motivated behaviors can induce the formation of new neurons in the adult brain. Using in vivo and in vitro techniques such as immunofluorescence and confocal microscopy we have shown that sexual behavior can increase cell proliferation in the subventricular zone, rostral migratory stream and new neurons survival and integration in the olfactory bulb system and dentate gyrus of the hippocampus in male and female rats, mice, and prairie voles (Microtus ochrogaster). This will allow us to make important comparisons in the neurogenesis process associated with a motivated behavior in different species. In the last five years, we have used magnetic resonance imaging to study how motivated behaviors activate different brain regions and circuits in rats and prairie voles. This technique has the advantage of testing the animals at different times when they acquire behavioral experience. We use a seven tesla Brucker magnet to identify brain circuits activated by sexual behavior and wheel running comparing how the circuits change with behavioral experience, and to determine the functional connectivity in the neuronal circuits involved in pair bonds in prairie voles. Over the last three years, we started a new line of research to evaluate brain plastic changes and biomechanics in amputees. We want to compare the possible plastic cerebral changes before using a prosthetic device when the subjects start to use it and several months after they use it. We also want to correlate the possible plastic changes with the biomechanics of the prosthetic device to increase the probability of subjects using the prosthesis.
I have actively participated in mentoring students from different levels including 25 bachelor's theses, 16 master's theses, 13 doctoral theses and have supervised postdoctoral training of 9 PhDs. Many of these trainees continue in research at different Universities. I have supervised 126 undergraduates in different programs.
The full CV for this candidate can be found within the ballot.