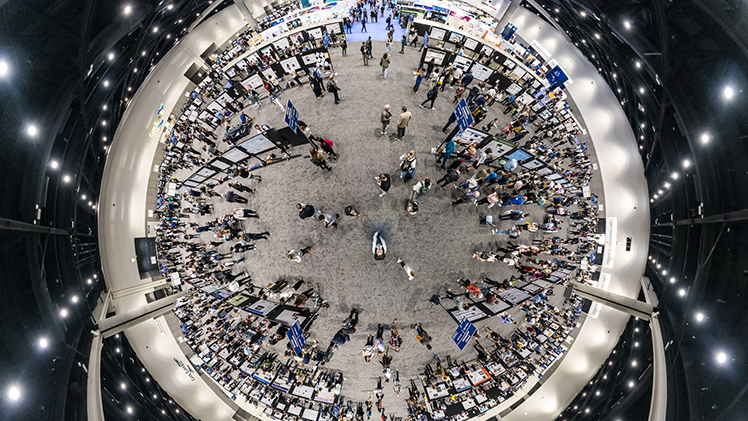 The Society for Neuroscience is the world's largest organization of scientists and physicians devoted to understanding the brain and the nervous system.
Founded in 1969, the Society for Neuroscience (SfN) now has nearly 35,000 members in more than 95 countries. Year-round programming includes the publishing of two highly regarded scientific journals, JNeurosci and eNeuro; professional development resources and career training through Neuronline¸ the Society's home for learning and discussion; science advocacy and public policy engagement including annual Capitol Hill Day; and a variety of engaging public outreach efforts, led by the expanding and interactive collection of public-facing resources on BrainFacts.org.
Approximately 100 staff committed to SfN's mission are employed at its headquarters building in downtown Washington, D.C., which the Society has owned since 2006. SfN's annual meeting regularly attracts more than 30,000 attendees, representing 80 countries; 536 exhibiting companies; and close to 300 journalists.
SfN exists to:
Advance scientific exchange;
Support the neuroscience community;
Educate and engage the public; and
Advocate for the field.