World-class Global Events
Present new research. Exchange ideas. Expand collaborations. Strengthen your career.
Abstract submissions for Neuroscience 2019 open Thursday, April 11.

Submitters should consider neuroscience topics that have an impact on society, particularly in terms of ethics or social awareness.

Find answers to common questions about the annual meeting and the submission process.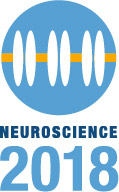 Visit the Registration Resource Center to print your receipt


Review the 2018 annual meeting sessions and get ready for 2019!

Search abstracts from Neuroscience 2018
Virtual Conferences
Browse all our previous and upcoming virtual learning opportunities
Learn about and register for upcoming virtual conferences

Review previous virtual conferences, now available on demand
Future and Past Annual Meetings
Survey previous year's annual meetings and preview what's to come
Upcoming Annual Meetings

2019: October 19 – 23, Chicago, IL
2020: October 24 – 28, Washington, DC
2021: November 13 – 17, Chicago, IL
2022: November 12 – 16, San Diego, CA

Review everything that happened at last year's annual meeting