"A Fundamentally Human Endeavor" — Leaders Share Their Paths in The History of Neuroscience
During her tenure review at Caltech, Mary B. Kennedy experienced firsthand the subtle and not-so subtle misogyny embedded in academia. Faced with personal attacks and dismissal of her accomplishments and caught in the middle of an often-bitter fight between two fields, in 1987 Kennedy began an at times uphill battle to be recognized in the male-dominated institution.
"I recognize now that [the] demonization of my voice and the discounting of the importance of my lab's work reflected a subtly misogynistic inability to recognize a female as an independent authority," Kennedy writes in her chapter of The History of Neuroscience in Autobiography: Volume 11.
Luckily, Kennedy was no stranger to being a lone voice in a rapidly changing scientific community, having balanced research with Civil Rights and Anti-War activism and navigated the careful politics of being a new, interdisciplinary researcher in two growing fields. She also found a community of people to fight alongside her, including fellow scientists, lawyers, and other women pushing to change the culture of academia.
Kennedy's story is one of the many in The History of Neuroscience that capture the unique experiences of scientists in a field — and world — that is constantly shifting. Now in its 11th volume, these collections present an opportunity for senior neuroscientists to reflect on their careers, share insight into their scientific discoveries, and acknowledge the people and choices that shaped them.
More than just offering career advice, these stories showcase the diversity and unpredictability of paths that can lead one to research. They range from women reshaping institutions to immigrants rising through the scientific ranks to scientists of all backgrounds helping to found entirely new fields. Founding editor and SfN Past President Larry Squire captures these themes succinctly in his own chapter, writing "there was nothing particular about my background to suggest that I might become a scientist."
Another major thread in this most recent volume is that science never exists in a vacuum. That it is, as stated in the preface, "a fundamentally human endeavor." From the smallest personal interactions to large-scale social events, neuroscientists are in constant conversation with their communities.
"A theme common to many chapters is the use of stature and expertise by our senior scientists to leverage social change," says Squire and Coeditor Tom Albright. "That may come in the form of challenging or reinventing their own institutions and professional communities, or it may be manifest as national or global protest and reform movements."
Either way, [their action] seems to answer Jonas Salk's legendary call for the community of scientists to be 'good ancestors.'"
Volume 11 contains 12 chapters written by prominent neuroscientists from across the field, including two SfN past presidents and current President Barry Everitt. "I am struck by how unique each story is," says Squire of the new volume. "Young readers, students, will be interested, I think, and will be encouraged to see how many routes there are to a scientific career."
The volume features chapters from the following: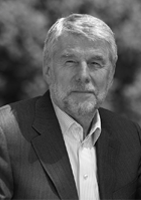 Barry J. Everitt
Barry J. Everitt
Surely, a privilege of our academic research careers is that we encounter other researchers, both in our laboratories and also at meetings, to discover that we have more in common than just an academic interest, and we establish friendships. That is really rather special.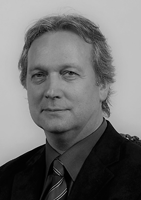 Tamas F. Freund
Tamas F. Freund
I managed to rescue some leftover chemicals, a discarded Bunsen stand and light, glass test tubes, beakers, retorts, and alembics, and I established a serious-looking chemistry lab in the woodshed of my father's vineyard at Lake Balaton. Of course, I did all of the reactions in the manner of a schoolkid with an experimental mind. Luckily, my eyes survived all the explosions.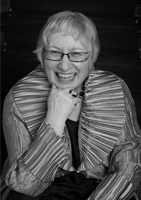 Uta Frith
Uta Frith
Nothing predestined me to become a scientist, and the environment of my childhood was as far removed as possible from where I am today. I can't help thinking that the unpromising beginning, the unexpected turns, and the happy ending are marks of a fairy tale.
Mary B. Kennedy
Mary B. Kennedy
These hours spent learning how to think about biochemical experiments were "the best of times" for me. At the same time, the Vietnam War was spinning out of control and Walter Cronkite announced the infamous "body counts" every night during the evening news. These were "the worst of times."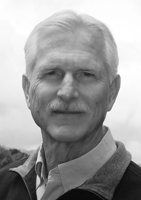 Eric I. Knudsen
Eric I. Knudsen
I was extremely lucky to have lived during a magical era in neuroscience. This era witnessed spectacular advances in our understanding of the brain as well as revolutionary changes in technologies and computational tools. Questions that were only posed as "thought experiments" one year, often became technically feasible just a few years later.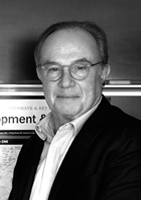 Pierre J. Magistretti
Pierre J. Magistretti
The late 1960s were years of social unrest in Europe, sparked by the student revolts of May 1968 in Paris. Rome, like many other cities, followed: our school was regularly occupied by the students. We would debate for hours about political issues, challenging the capitalistic and patriarchal organization of society, down to what was thought to by its most dysfunctional unit: the family.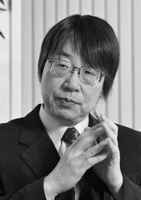 Yasushi Miyashita
Yasushi Miyashita
[At the University of Tokyo School of Medicine] I started my journey from a small corner of the Department of Physiology, with only two Japanese macaque monkeys (Macaca fuscata) and one DEC PDP11 computer. As my goal, I borrowed the phrase "My lab is the best small lab in the world," which I had heard from Micky Goldberg a few years before, and I worked like a horse.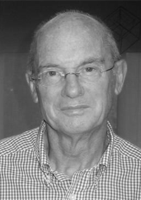 Dale Purves
Dale Purves
It is hard to believe in today's atmosphere of managed care, oversight by insurance companies, and litigation that we "doctors in training" were largely unsupervised. The wards were always filled with patients who could not afford a private doctor, and for better or worse, they were entirely our responsibility ("better" was around-the-clock care by dedicated young doctors; "worse" was our lack of experience).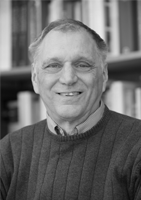 Larry R. Squire
Larry R. Squire
[B]y the end of the year, I had not connected to any faculty except a prominent neuroendocrinologist, Seymour (Gig) Levine, who was a regular at the card room and known to us there simply as "Doc." I only learned who he actually was later in the year when one day I saw him parking near the building where he was to chair our group's weekly lunch meeting. I greeted him with "Doc, do you work around here?"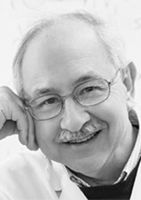 Michael Paul Stryker
Michael Paul Stryker
I spoke only Swahili for weeks at a time and became part of the community... Zebras, all kinds of antelope, warthogs, and water buffalo were a continual presence in my yard, along with occasional scarier things, and during several breaks I took trips with other volunteers to many of the famous sights of that part of the world. Life was genuinely thrilling.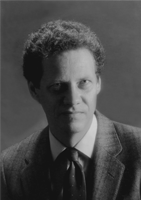 Larry W. Swanson
Larry W. Swanson
Francis Crick visited Pomona College for a week in the spring of 1965, to present the Robbins Lecture Series (Wellcome Library, 2020)... It was a memorable experience, which was only heightened by his attendance at a "keg party" in the woodsy part of campus where a good time could be had by all — led by the charming, witty, and approachable Nobelist.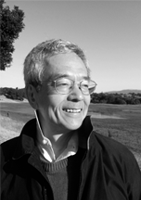 Richard W. Tsien
Richard W. Tsien
Hodgkin looked at me, sort of blankly, and said, "You don't happen to have a copy of that paper along, do you?" Being a naive graduate student with little experience, I replied quizzically, "But Professor Hodgkin" (and I was polite enough to address him as "professor"), "you wrote the paper; surely you must know what's in it." He turned to me, and with a slight trace of a smile answered "you know, the reason we write these papers is so that we don't need to keep them in memory."