For immediate release
SfN Election Results: Meet Your New Leaders
Jun 12, 2019
The Society for Neuroscience extends sincere congratulations to its newly elected officers and councilors. The incoming leaders will begin their terms at Neuroscience 2019 in Chicago.
The membership elected Gina Turrigiano as incoming president and Julio Ramirez as incoming treasurer. The elected councilors are Brian MacVicar and Katherine Roche.
President-Elect: Gina Turrigiano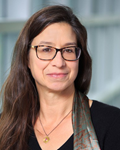 Gina Turrigiano is the Joseph Levitan Professor of Vision Science in the Department of Biology at Brandeis University. Turrigiano has also served as Chair of the Neuroscience Program at Brandeis University since 2014. She served as Secretary of the Society for Neuroscience from 2015 to 2017, as a Councilor from 2006 to 2010, and as a member of the Program Committee from 2002 to 2005. She received her PhD from UC San Diego. Turrigiano's research focuses on experience-dependent plasticity and development of cortical circuits, as well as homeostatic plasticity. She has also served as an Associate Editor of The Journal of Neuroscience from 2003 to 2010, as well as having served on editorial boards for the PNAS, Current Opinion in Neurobiology, The Journal of Neurophysiology, TINS and Neuron. Turrigiano has acted in service to the field in various ways, including as chair of the Neuroscience program at Brandeis; as an editor, grant reviewer, and study section member; and through extensive service to the Society for Neuroscience and on advisory panels to a number of scientific institutions.
Treasurer-Elect: Julio Ramirez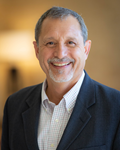 Julio Ramirez is the R. Stuart Dickson Professor of Psychology and the Director of the Neuroscience Program at Davidson College. He received his PhD from Clark University in Psychology and did his postdoctoral training in neuroscience at the Massachusetts Institute of Technology. Ramirez's research interests lie in the area of behavioral neuroscience with emphases on the recovery of function after central nervous system injury, on the neurobiology of learning and memory, and most specifically on the functional significance of lesion-induced hippocampal plasticity. Throughout his career, Ramirez has served in a number of leadership and administrative positions to promote the growth and well-being of the organizations to which he belonged, including: Founding President of the Faculty for Undergraduate Neuroscience, Founding Senior Editor of the Journal of Undergraduate Neuroscience Education, Founding Director of the Davidson College Neuroscience Program, Chair of the Department of Psychology at Davidson College, Co-Director of the SfN Neuroscience Scholars Program, and SfN Councilor. His contributions as an educator and mentor have been recognized with awards such as the Presidential Award for Excellence in Science, Mathematics, and Engineering Mentoring from President Barack Obama, the National Science Foundation Director's Award for Distinguished Teaching Scholars, and the SfN Bernice Grafstein Award for Outstanding Accomplishments in Mentoring.
Councilor: Brian MacVicar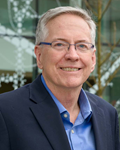 Brian MacVicar joined the University of British Columbia in 2003 as a Professor in the Department of Psychiatry and a researcher in the Brain Research Centre. He received his PhD from the University of Toronto as well as his Master of Science. MacVicar was a postdoctoral fellow at Michigan State University as well as New York University Medical Center. Since 2014, he has been Co-Director of the new Djavad Mowafaghian Centre for Brain Health at UBC. His research focuses on Neuron-Glia interactions, microglia dynamic properties and regulation of synaptic plasticity, astrocyte calcium signaling and neurovascular interactions, chloride homeostasis and mechanisms of cytotoxic neuronal edema. MacVicar has also served as President of the Canadian Association for Neuroscience (CAN) and as Co-Chair of the SfN Global Membership Committee, providing him with a unique perspective on the effective international role for SfN and how international collaboration can best enhance neuroscience research.
Councilor: Katherine Roche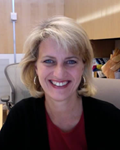 Katherine Roche is a Senior Investigator in the National Institute of Neurological Disorders and Stroke (NINDS) Intramural Program, where she has directed an independent research program since 2001. Roche has also served as the Director of the NIH-Brown Graduate Partnership Program (GPP) since its inception in 2005. She received her PhD from Johns Hopkins University. Over the last 5 years, her research program has adjusted its efforts to focus primarily on studying rare variants in postsynaptic proteins implicated in neurodevelopmental disorders. Roche has worked to promote the aims of the Society for Neuroscience through service as an Associate Editor for The Journal of Neuroscience, four years on the Program Committee and as a current member of the Nemko Award Selection Committee.