Wylie Walker Vale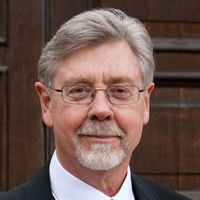 Wylie Walker Vale, Jr. passed away unexpectedly in his sleep in Hana on the island of Maui in Hawaii, where he and his wife Betty, who was there by his side, enjoyed many delightful times. Wylie and Betty were both born in Houston, Texas, where they first met in high school. Wylie attended Rice University, followed by Baylor College of Medicine, earning his PhD in physiology and biochemistry in 1969. In June 1970, a few short months after they married, Wylie and Betty began an exciting new chapter of their lives when they moved to La Jolla, California where Wylie began working at the Salk Institute in the laboratory of Dr. Roger Guillemin, whom he followed from Baylor and who later became a Nobel Laureate. Wylie continued his work as a research biologist at the Institute for the remaining 41 years of his life. Wylie and Betty enjoyed a wonderful, rich, fun-filled life together in La Jolla with their two lovely daughters, Elizabeth and Susannah, whom Wylie loved and adored with all his heart. More recent chapters of his family life included the happy occasions of his daughters' marriages and the birth of his first grandchild, with whom he was able to share precious moments.
During his distinguished scientific career, Wylie discovered a number of hormones and growth factors that provide a molecular link between the brain and the endocrine and immune systems. These hormones are now recognized as key regulators of the stress response and as modulators of appetite, metabolism, growth, reproduction and cardiac function. Wylie's research has helped identify new avenues for the diagnosis and treatment of endocrine as well as behavioral disorders, including anxiety, depression and anorexia. Building on this seminal research, which was conducted at the Clayton Foundation Laboratories for Peptide Biology, Salk Institute, Wylie co-founded two Biotech companies, Neurocrine Biosciences, a public company, in San Diego, CA and Acceleron Pharma in Cambridge, MA; he was a member of the Board of Directors for both companies.
Wylie's accomplishments have been widely recognized by the scientific community. He was elected as a member of several prestigious organizations including the National Academy of Sciences (USA), the American Academy of Arts and Sciences, and the Institute of Medicine. He served as a past president of the Endocrine Society as well as of the International Society of Endocrinology. Wylie also received a number of awards, including the Edwin B. Astwood Lectureship Award and the Fred Conrad Koch Award from the Endocrine Society, the Clinical Lectureship Award (British Royal Soc. Med.), the 4th Yrjo Reenpaa Lecture Award from the Finnish Cultural Foundation, the H.B. van Dyke Award, Foundation IPSEN Prize in Endocrine Communication, the Henry Dale Medal presented by the British Society for Endocrinology and the Rolf Luft Award from the Karolinska Institute.
From 1980 to the present, Wylie was a Professor and Head of the Clayton Foundation Laboratories for Peptide Biology at the Salk Institute for Biological Studies and, as of 2003, the Helen McLoraine Professor in Molecular Neurobiology. He was also an Adjunct Professor at the University of California at San Diego. During his tenure at the Salk Institute, he served as Chair of the Academic Council and as a member of the Board of Trustees. As a visionary and world-renowned expert in endocrinology and basic sciences, Wylie served on a number of advisory and program committees for key institutions including the Endocrinology Research Program of the National Institute of Diabetes and Digestive and Kidney Disease at the National Institutes of Health, the Laurentian Hormone Conference, Searle Scholars Program, Society for Neuroscience, Massachusetts General Hospital and the National Academy of Sciences, Institute of Medicine Contraceptive Research and Development. In addition to his activities outside the Salk Institute, Wylie trained and mentored many young scientists during his career; he leaves behind a tremendous legacy.
Wylie was passionate about life and encouraged others to take the time to enjoy all it had to offer. His personality was a unique combination of youthful exuberance and seasoned wisdom. At gatherings with family and friends, he was often the catalyst for stimulating and meaningful moments of intellectual fellowship, thoroughly enjoyed by all. A lifelong love of the outdoors led Wylie and his family to experience nature, both in exotic locales around the world, and in his beloved La Jolla, Hana, and the Texas Hill Country, where he especially enjoyed many good times over the years with the Texas members of his family.
His wife and daughters considered Wylie their anchor, upon whom they could always depend for loving support and wise counsel. He constantly inspired and challenged them and helped guide them through life with his optimistic, energetic approach, accompanied at all times by a healthy dose of wit. Their lives were enriched by this kind, genuine, gentle, insightful, loyal man, who provided a wonderful life for them with many exciting experiences and opportunities. Wylie was faithfully responsible to his family, which always occupied the most important niche in his multi-faceted life. They will be forever grateful to have had him for as long as they did. They loved him very much and his untimely death leaves an enormous void in their lives.
In addition to his wife, Wylie is survived by his first-born daughter Elizabeth Vale Gandhi, her husband Prashant Vasant Gandhi and their daughter Celeste Pramila Gandhi of Portland, Oregon; his second daughter, Susannah Vale Howieson and her husband Devlin Quinlan Howieson of Alexandria, Virginia; his brother Shannon Timothy Vale, his wife Laura Jane Vale and their sons Joshua Travis Vale and Matthew Zachary Vale of Austin, Texas; and his father Wylie Walker Vale of Austin, Texas. Wylie was preceded in death by his mother Alliene Crittenden Vale and his dear childhood caretaker, Helen MacFarland.
The family members will hold private services and request time for a private bereavement period to mourn and come to terms with this sudden loss of their beloved husband, father, grandfather, brother, uncle and son. A memorial service will be held later by the family, at which time they look forward to sharing happy memories of Wylie with his many friends.
In lieu of flowers, the family suggests you consider sending a gift in his memory to one of the educational institutions he enjoyed supporting: St. John's School, Rice University and Baylor College of Medicine in Houston, Texas and The Bishop's School in La Jolla, California.