Robert L. Thompson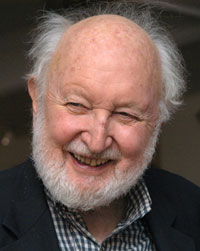 Robert L. Thompson, founding member of the Society for Neuroscience, Professor Emeritus of psychology at Hunter College and the graduate program of the City University of New York, and long-time leader of the Red Onion Jazz Band, died on Jan. 13, 2010. Born Dec. 6, 1926 in New York City, he earned his undergraduate degree in chemical engineering in 1946 from Bronx High School of Science and Columbia University, served in the U.S. Navy from 1944 to 1946, worked as a chemist from 1946 to 1951, and went on to received his doctorate in experimental psychology from Columbia University in 1959. He became Associate Professor at Hunter College in 1964, establishing the biopsychology program there and heading it for many years during his long and distinguished academic career.
Dr. Thompson was also an active member of the New York Academy of Sciences and its psychology section. He co-edited the Academy volumes The Self Across Psychology and Psychology: Perspectives and Practice. His early research was on the experimental analysis of learned behavior in various animal species; his later work focused on self-awareness and self-conception in monkeys and chimpanzees.
At the same time, "Bob" Thompson was an accomplished jazz musician, playing drums with what the Journal Allegro called "some of the greatest jazz performers of the 20th century." He led the Red Onion Jazz Band, a New Orleans style jazz band founded in the early 1950's, for over fifty years. For almost two decades the band was featured on Saturday nights at the Chelsea restaurant The Cajun. The band also recorded several albums, played a number of concerts, and performed at other venues.
Dr. Thompson died peacefully at St. Luke's hospital after suffering a collapse. He will be remembered by family, friends and colleagues for his humor, his insightful conversation, his music, and his culinary skills.