Klaudiusz R. Weiss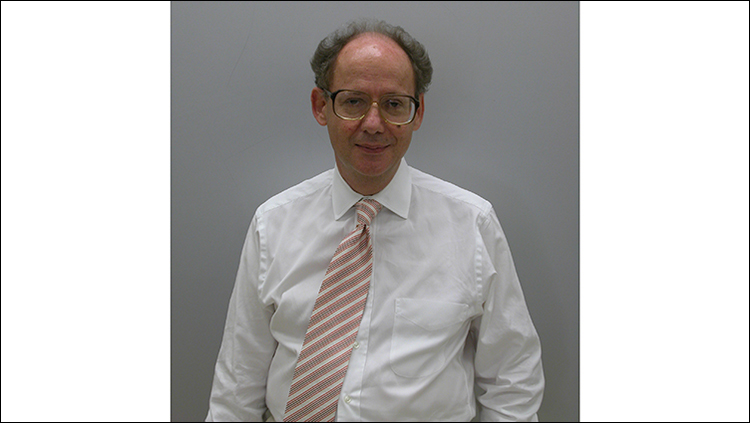 Klaudiusz R. Weiss (Klaude), Professor Emeritus at the Icahn School of Medicine at Mt. Sinai passed away December 22, 2022 at his home in New York City after a long illness. Klaude dedicated his career to studying the cellular and molecular neurobiology of behavior with a particular interest in mechanisms that establish behavioral states.
Klaude was born the day after D'Day (June 7, 1944) in occupied France. As a child he lived in France, Italy and Poland and under the influence of his father, he reluctantly attended a high school of electronic technology. He was a participant in debates of the Club of Seekers of Contradictions, an informal group that organized lectures and discussions with Warsaw intellectuals in 1962-1963. This club later gave rise to dissident groups that initiated a wave of student protests in 1968. The ensuing anti-Semitic campaign by the communist regime resulted in the exodus of thousands of Polish Jews (including Klaude). Klaude concurrently studied Sociology and Psychology and the University of Warsaw. In 1967 he obtained a Master's degree in Sociology which he completed in four years rather than the traditional five, and he became a teaching assistant in the Department of Sociology. He subsequently trained as a behavioral neuroscientist in the laboratory of Jerzy Konorski at the Nencki Institute, which is part of the Polish Academy of Sciences, and left Poland in 1970.
Klaude did his doctoral work at Stony Brook University in New York, studying latent inhibition in rats and received his Ph.D. in three years. In 1974 he made the switch to invertebrate neuroscience and became a postdoctoral fellow in Irving Kupfermann's laboratory in the Center for Neurobiology at Columbia University. Klaude and Irving studied a large neuron (the MCC) and their behavioral, physiological, and biochemical studies of MCC effects played a key role in developing the now very familiar concept of neuromodulation. Their research was amongst the first that established cAMP as a second messenger utilized by a neurotransmitter (rather than a hormone). Klaude and Irving also co-authored a paper titled 'The Command Neuron Concept', which became an ISI Citation Classic. It was one of the first critical reviews of this topic, and it developed the idea that a command neuron (or system) should be both necessary and sufficient for behavior.
Klaude became an Assistant Professor at Columbia in 1977 and was subsequently promoted to Associate Professor in 1986. His early work as an independent investigator focused on peptide cotransmission and led to a major re-evaluation of the physiological role of this important class of neurotransmitters. In 1990 Klaude moved to Mt. Sinai as a tenured Professor. His research was continuously funded by NIH for ~ 40 years and continued to draw heavily on his background in Psychology. He studied a form of repetition priming that is mediated by the release of modulatory neurotransmitters, and demonstrated that this can have both expected and unexpected consequences for task switching.
Klaude was an elected Fellow of the American Association for the Advancement of Science and the Association for Psychological Science, and received a McKnight Development Award, and MERIT and Senior Scientist Awards from NIH. He was the Chair of the Mt. Sinai Committee on Appointments, Promotions, and Tenure for over 15 years and was co-director of the Neuroscience Multidisciplinary Training Area for more than 10 years. He was known for his collegiality and willingness to mentor everyone, from senior faculty to students, his personal style, and his insightful and witty observations about life. He is survived by his wife of 43 years Dr. Julia Przybos. He will be sorely missed.