James Garfield Townsel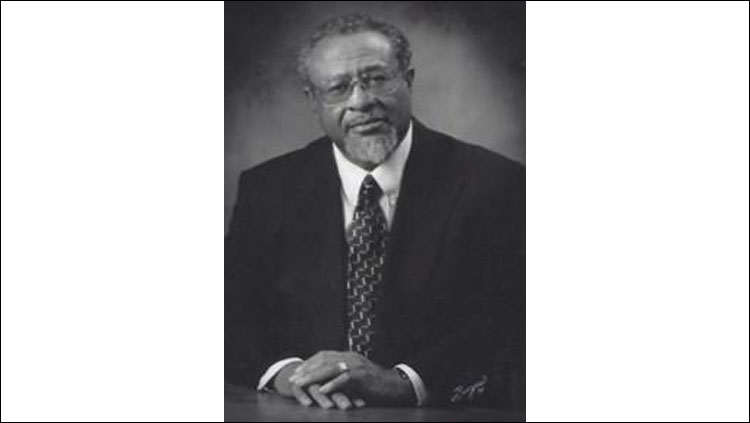 Dr. James Garfield Townsel, 84, of Brentwood, passed away of natural causes peacefully at home on June 22, 2020. He was born September 9, 1935 in Albemarle, NC to the late Vergie Townsel Shadd Geary.
He attended John Harris High School ('53), graduated with honors and matriculated into Virginia State University (VSU) in Petersburg, Virginia where he majored in biology and graduated in 1958, also with honors. While at VSU, James was in the ROTC, and became a member of Kappa Alpha Psi Fraternity. Here he met his first wife, Edith Parham, who later became the mother of his three biological children. James became a commissioned officer in the U.S. Army and attained the rank of Captain. After an honorable discharge, he pursued his Ph. D. in Physiology at Purdue University ('68) with Post-doctoral fellowships at the Marine Biological Laboratory (MBL), and Harvard Medical School in the Department of Neurobiology. After attaining his doctorate, Dr. Townsel served as Associate Dean and Associate Vice Chancellor for Urban Health in the College of Medicine at the University of Illinois in Chicago. While residing in Chicago, James met and married his second wife, Mary Elizabeth Brown Townsel. The couple relocated to Nashville, TN, where he chaired the Department of Physiology at Meharry Medical College. During his tenure at Meharry, Dr. Townsel's career included many positions such as Director of Neuroscience, Director of the Minority Biomedical Research Support Program, Director of the Center of Molecular and Behavioral Neuroscience and Vice President for Research. Over the span of his career, Dr. Townsel's distinguished performance in the field yielded many awards and acknowledgements including the induction as a Fellow into the American Association for the Advancement of Science (AAAS) and receiving a Distinguished Alumni Award in Biology in 1999 from the School of Science from Purdue University. He contributed to over 90 publications, and directly trained and nurtured 15 postdoctoral associates. Upon retirement, he earned the distinguished title of Professor Emeritus at the Department of Biomedical Science at Meharry Medical College.
He leaves behind to cherish his memory his wife, Mary of 35 years; his children: Cheryl Townsel, Kevin (Dorothy) Townsel, Cami Townsel, Greg (Trina) Brown, Karen Crawley, and Tanya Brown; grandchildren: James Ade, Kevin Jr., Kennedy, Clark, Isaiah, Aaron, Gregory, Gabriel, Gavin, Koran, Kameron, Katara, and Kamari. siblings: Edith Green of MD, Erma Sims (Louis) of D.C. and a brother, Douglas Shadd (Valerie) of D.C.
In lieu of flowers, the family respectfully requests donations be made to: The Dr. Joe L. Martinez, Jr. and Dr. James G. Townsel Endowed Lectureship in SPINES now and in years to come. Donations can be made online: https://connect.mbl.edu/martinez-townsel-lectureship. Donations can also be sent by check to the MBL with Martinez-Townsel lecture in the memo line to: MBL Development, Candle House - 2nd Floor, 7 MBL Street, Woods Hole, MA 02543.