John I. Simpson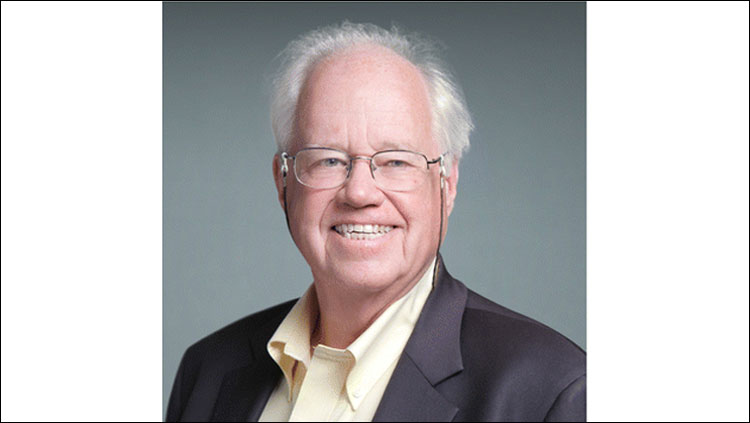 It saddens us to announce the death of John "Jerry" I. Simpson (80), Professor Emeritus at the Department of Neuroscience and Physiology, NYU Langone Health in New York. He passed away quietly on March 22 after having been continually hospitalized for 3 months.
Jerry was well known in the cerebellar community for his intellect, his encyclopedic knowledge, his outgoing personality and wit, his entertaining lectures sprinkled with humor, and his thought-provoking questions.
After getting his PhD at MIT, he started out in the cerebellar field as a postdoc with Masao Ito at the University of Tokyo. Subsequently, he was a postdoc with Rodolfo Llinas at the University of Iowa, and later joined the same department as a faculty member before the group permanently relocated to NYU. His research centered around single cell neurophysiology of cerebellar neurons and their relation to the control of eye movements. One of his major contributions was the discovery that retinal image slip modulates activity of climbing fibers of compartmentalized zones in the vestibulo-cerebellum, such that this modulation is optimal when the visual field rotates around one of the three virtual axes of the semicircular canal pairs. These visual climbing fiber signals are believed to contribute to error feedback processing during adaptation of the vestibulo-ocular reflex, and thereby they form a crucial component of the Marr – Albus – Ito hypothesis on cerebellar learning.
Jerry was an extremely warm supervisor for many students and postdocs, taking care of minute details in person. Later in life he was also interested in broadening opportunities for young investigators and donated generously to scientific organizations to fund scholarships and financial aid for meeting attendance.
Even though working had become physically taxing, Jerry remained an active scientist until a few months before his death and even managed to visit the last SfN meeting in Chicago, which he greatly enjoyed.
Jerry is buried in our blood and brain; he will be missed.
Chris De Zeeuw, Robert Hensbroek, Jun Maruta, and Jan Voogd